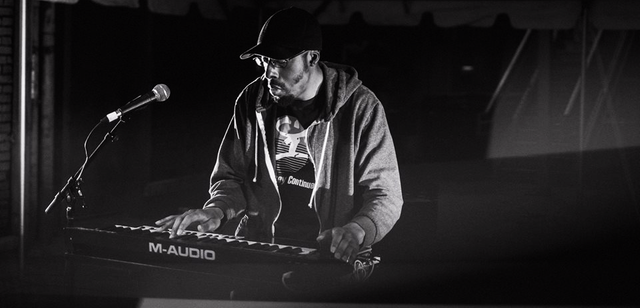 Update: 6/3/19
---
New 2019 Music Release Completed:
    Just wanted to drop a line and keep y'all updated. I know it's been some weeks now since I've posted any new content here on Steemit. That's because, since the last video, I've devoted myself to finishing this new 2019 music release. And this past Friday, with great please, I'm happy to say that
I've finished the release
. To be honest, it's been a rough year for me thus far. And despite the ups-and-downs of this year, I forged ahead and finished it. Nothing forced...everything natural.🍃
1st Crypto-Music Release:
    I've been pursuing music and the arts for 15+ years now, since 2004. And every year since 2009, I've consistently put out at least one release a year. Last year was a milestone because I was fortunate enough to put out my first independent-pressed vinyl release called
The Space After
. This year, I'm excited because this will be my first
Crypto-Music Release
. Apart from me releasing it through the standard places, I'll also be releasing it here on Steemit/DSound as well as other decentralized/crypto music platforms.

Getting Back to It:
    Now that this release is complete. I'll be getting back to posting up more live sessions videos and other content on here as well as, of course, info. and updates with the new release. This is a first for me and I know I don't have a large following at the moment. Either way, I'm still going to follow through. I think it could be a cool contribution to Steemit and the decentralized/crypto movement.
Much Love:
    More Info. to come soon. Most definitely looking forward to sharing these 2019 scenic grooves with y'all. Much love always. Have a great one this week. Bless up. Stay cool. - The Journey Continues...🍃☁️💎🌃
---

Always a Student. Bless Up. Stay cool.
🔊 - Official Website: https://www.tryezz.com
🔊 - Twitter: https://www.twitter.com/tryezz
🔊 - Spotify: http://m.tryezz.com/spotify
🔊 - Tip Jar (Donations): http://m.tryezz.com/tipjar
Music Created With:
🎛️ - MuLab (http://www.mutools.com/)