Annoucing Steemium - Steem promotion made easy, cheap and intelligent
What is Steemium?
Steemium is a service that leverage every promotion services on the Steem blockchain through a comprehensible interface.
How does it work?
1. Fund your account by sending STEEM or SBD to @steemium,
(Your available funds will show up within one minute in the Fund section.)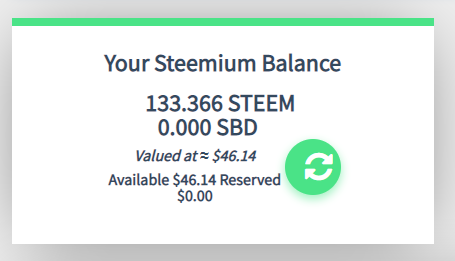 2. Select you post
(Enter the link to the Steem post you would like to promote or click to load "Last Post")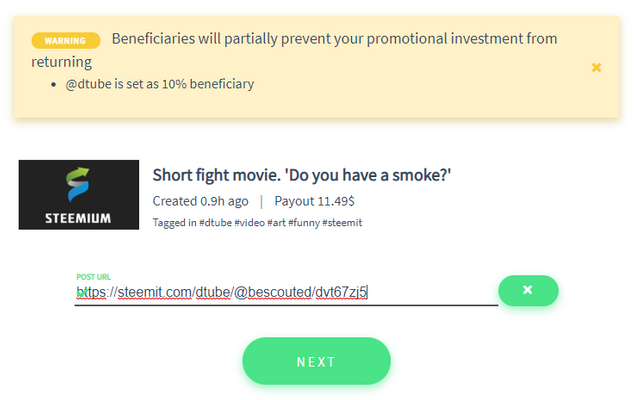 3. Choose how high in trending you want your post to go by moving the budget slider.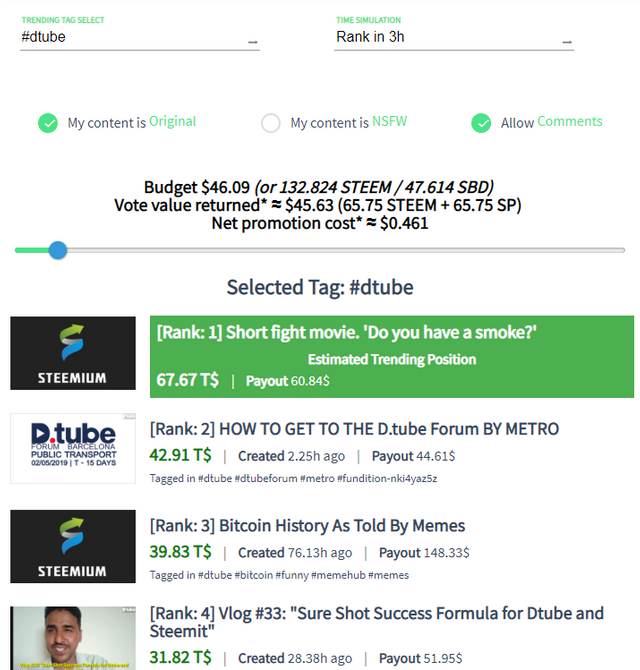 You can also visualize where your post will be at the next day or in a different #category.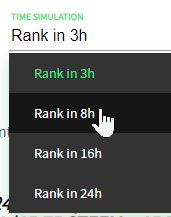 Untick the "Allow Comments" box if you don't want us to use services that leave promotional comment on your post.

4. Launch your promotion with one of the speed to cost strategy.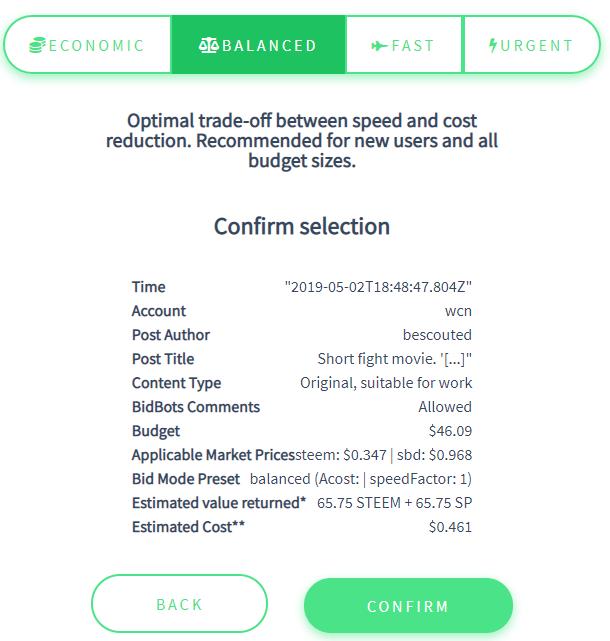 You can now let Steemium take care of the rest! Your post will get upvoted to it's desired position within the next 3-4 hours.
You can later monitor your campaigns progress in the Campaigns section.
Your actual promotion cost and the amount of organic votes received will be summarized.


We also have cool looking charts that show statistics on the evolution of the trending economics: https://steemium.com/#/statistics/trending