What Is The Best Byproduct Of Securing A Blockchain? Let's Talk About It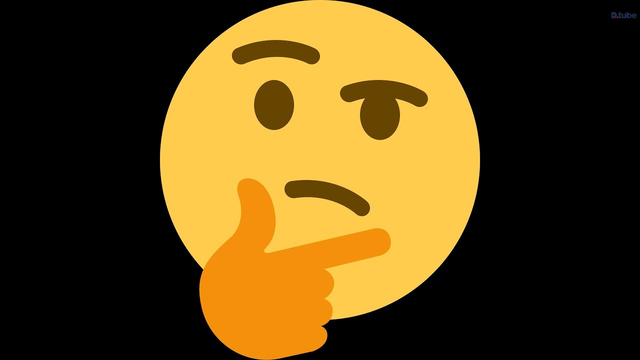 ---
Let's look at #Bitcoin and how it's distributed. Bitcoin is distributed via miners with open access. Anyone can mine bitcoins, and thus an ICO or launchpad was unneeded to spread bitcoin far and wide.
The by-product of securing the blockchain is energy consumption + more coins.
#Ethereum started as ICO + POW; this was their token distribution model. The ICO first serves as an initial launch pad to get the tokens out of the creator's hands into the hands of the free market. Starting as POW also served to distribution ETH into even more people's wallets. Now ETH is going to PoS (to scale/negate energy consumption costs) in which people lock up tokens to secure the network to get more tokens. POS distribution model is horrible IMO. There is zero incentive to distribute new coins because the more coins you hodl, the more you get. Once POS, the main distribution of new coin will go to those who want to buy ETH to use for their blockchain projects. POS is more scalable than POW in terms of node costs (TPS is debatable depending on PoW blocksize) its distribution model is among the worst. While, not the best distribution model, since ETH has already been disturbed far and wide, they can maybe achieve a decentralized token distribution. However, unlike with DPOS (Steem's consensus model), token distribution isn't nearly as crucial to the functioning of the ecosystem because there is no stake-based voting.
The by-product of securing the blockchain is more coins that go to the coin hodlers.
Steem incentives distribution of tokens staked based upvotes that provide monetary value, which incentives humans to create content.
A by-product of securing the blockchain (Steem) is new content + new coins.
With #DPOS token distribution becomes paramount, because tokens have voting rights for witnesses that run the blockchain. DPOS you have voted in block producers, on Steem they are called witnesses. There isn't a set amount; it can be changed with 2/3rds approval from BPs, right now it is set to 20 + 1 that rotates with backup witnesses (Steem).
The reason for curation on Steem IMO is token distribution. Without curation, Steem would be in the hands of a few people and never would have been distributed far and wide. A DPOS system with poor token distribution might as well be a centralized database. Sure, you get many benefits of blockchain, but the trust element goes out of the window.
Why do you log onto the internet? I log on for news, music, videos, articles and talking with friends. Everything boils down to expression, creation, and work of others. Curation empowers creation.
The entire distribution model of Steem was meant to distribute the upvotes far and wide to the content of all kinds. That is why it is called an upvote.
If you remove curation rewards what you are left with is a "shotgun DPOS" model which is basically a lazy PoS with voting rights.
Shotgun DPOS = Instead of passive token creation, you must manually upvote ten times a day (vote selling/delegation to bidbots are maxing ROI in STEEM in current setup)
Now, if you want to remove curation, you would need to remove the upvote IMO because it becomes an obstacle. Just call it what it is, remove author rewards and curation all together and have the inflation go to interest paid to SP stake hodlers. Make the staking rewards liquid so you can donate to content creators you want. It is the same thing, forcing people to upvote with low curation rewards is just a janky system. The flaw here is it turns into a weird POS system, where only hodlers get paid just for hodling, BPs get paid, and that's it, so the token distribution turns to absolute shit. DPOS with poor token distribution becomes sour over time.
I like curation because I believe Steem is for distribution and SMTs to provide economic value to creators.
Steems inflation is split between too many people, whereas an SMT can be split solely between curator and author without need to have any go-to witnesses. Also, the SMT has no fear of being spread too think because it is website specific.
7-day voting window. Fine for distribution.
Steem = Distribution of base layer. (very important)
SMT = bulk of future author rewards where creators can have evergreen content.
SMT on top of Steem; Steem becomes a backbone for resource credits for SMTs to operate on top.
Steem = app specific blockchain.
SMT = website specific.
SMTs offers the power of honing where you get all the perks like evergreen content.
If you can redo it all and start from scratch, would you:
If not mining, ICO, POS or curation, what would your token distribution look like if you were creating a token?
Also, what do you think is the best byproduct of token distribution that's now listed below?
Bitcoin = More coins + Energy wasted.
POS = More coins.
DPOS (Steem) = More coins, Content, Effort + Creativity.
---
▶️ DTube
▶️ IPFS