How Does FreedomEx Work and Why is it Worthwhile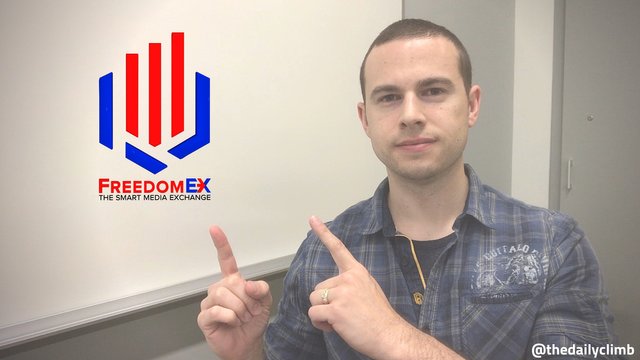 ---

Welcome back fellow climbers! It's Ken here with The Daily Climb on another beautiful day to talk about going to the next level and living life with options. Check back regularly for more content that will inspire and motivate you to take action.
Today I am excited to bring you another @freedomex video in this FreedomEx series I've been working on. Now most of your are probably familiar with exchanges such as Binance and Coinbase. FreedomEx is a smart media exchange in which you can trade multiple digital assets all under one roof.
Currently the site is in beta, but multiple new features are being tested and added regularly. The site is called FreedomEx.io and is completely free to sign up and then start trading.
FreedomEx Bird's Eye View
---
What I would like to share with you today is a bird's eye view of how FreedomEx works and why it is worth looking into. I am going to spend the duration of this video focusing on this diagram below.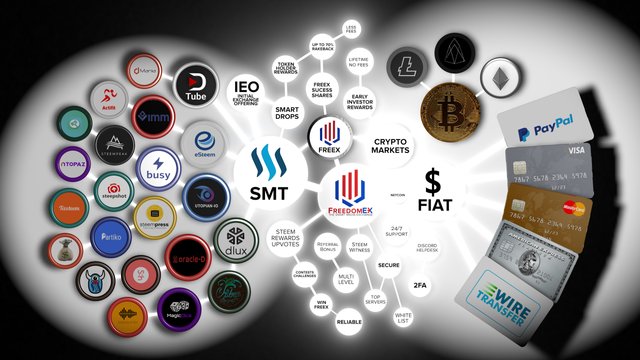 What this diagram does is show you how the FreedomEx platform is set up, so that you can have a better understanding as you are using it for your different trading needs.
I often think it's interesting how many times we use something yet have no idea how it works. Electricity is a prime example of that. Almost everyone on the planet uses or is at least familiar with electricity, yet have no clue how it works.
The Breakdown
---
So really, this exchange can be broken down into a few parts which will make more sense as we dive into this. FreedomEx essentially runs on the backbone of the Steem blockchain. The Steem blockchain, as you may already know, has a multitude of dApps to choose from such as Busy, Partiko, Steemhunt, DTube, and so on.
Each dApp, as well as differing community leaders, are able to integrate their token of choice with the FreedomEx platform. Right now, the tokens are made possible by @steem-engine which allows for SMT-like smart contracts. These types tokens are available for trade on FreedomEx along with the largely popular tokens you know and love such as Bitcoin, Ethereum, and Litecoin.
On the same note, FreedomEx also has it's own token called FreeX which is native to the platform itself. The amazing thing about FreeX is that the holders of this token will receive 75% of the success reward pool based upon how many tokens you hold on a day to day basis. FreeX can be purchased at a 1-1 ratio with Steem directly on the main page of the website using the link at the top right corner.
A Recent Development
---
One of the main reasons why I like and support FreedomEx is because these guys are always innovating and making advancements before I can even bat an eye. The most recent one that I am impressed with is their integration with Netcoins to provide a FIAT gateway for the exchange.
A FIAT gateway is a huge milestone, especially for a rather new exchange that is currently in beta mode. Users are now able to deposit their country's local currency into the exchange to use within the FreedomEx ecosystem. Right now they are working on getting the US market up and running but that will be coming in the very near future so stay tuned for that.
Closing Remarks
---
I hope this video / blog gave you a bit more insight into the FreedomEx exchange and how it works. I also hope that you now understand why it is worthwhile to become accustomed to being part of the revolution that is happening right before our eyes.
Nowadays, technology advances so rapidly that it is crucial to stay on the cutting edge and rise up with the rising advancements in the wonderful world of blockchain and cryptocurrencies. This space is still new and most of the world has no clue it even exists. We are the pioneers of a new era, paving the way for those who follow behind us.
Thank you so much for tuning in today. I hope this served you well and that you have a wonderful rest of your day. -Ken
The above exchange features and more are discussed in the video prepared both for @dtube as well as YouTube viewers alike. Any questions or comments feel free to drop them below.
To get started purchasing FREEX or to sign up for an account with FreedomEx, go here. Thank you so much for dropping by... see you in the next one.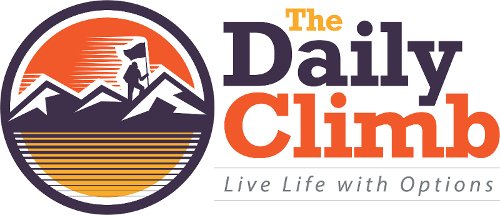 ---
▶️ DTube
▶️ IPFS