STOP THINKING!! & Go on a Space Journey with Bonnie Legion - Wav-Dr. & Robert P. Kreitz (Original Song)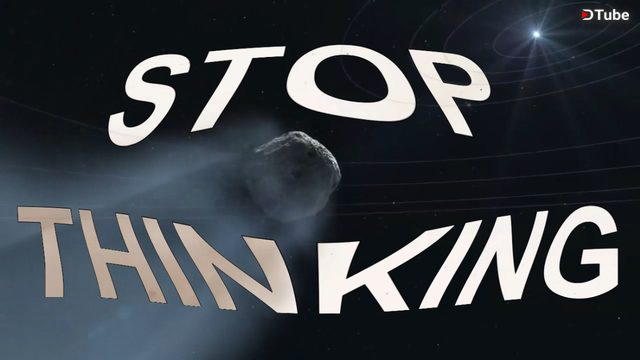 ---
@wav-Dr and myself are super excited to bring you guys this original collaborative wav-legion tune with the talented Robert P. Krietz II. Stop Thinking!!! This is an experimental space exploration track and we go in hard having some serious fun with these fresh sounds. Check it out here!! Up for global online distribution soon and will also be a featured track on the new Wav-Legion II album.
Video was created in Sony Vegas with Stock Footage clips by @soundlegion
"Robert Paul Kreitz II is an up-and-coming techno producer and DJ from the united states who is gaining support from some of the world's top techno artists. In his mid-teenage years, Robert was introduced to techno music when he accidentally came upon a rave at a train station. At that moment he fell in love with the music and the rave scene. His curiosity found him volunteering at a local record store and eventually became a resident DJ for sticky vinyl under the alias DJ Defcon. With releases with his label Illisho such as, "We to Sorry, Warnings by the Way of Thunder, Grind It", and his newest release, "If You Can't Stand This Heat". It is safe to say; Robert Paul Krietz II is earning his place in the worldwide techno community. As a DJ, Robert loves to showcase his wide view on techno music by keeping true to his original 90's techno roots while also incorporating some modern techno sounds, with a harmonized relentless, unforgiving in your face rhythm. Robert is currently back in his studio writing music and focusing on becoming a better producer by continuing to educate himself producing and mastering his music"
Robert is brand new to Choon! Drop by and give him a follow!
https://www.choon.co/artists/robyk/
Original Song: Stop Thinking
Producer: Robert P. Kreitz II
Producer/Musician/Singer-Songwriter: Wav-Dr. @wav-Dr
Singer-Songwriter/Visuals: Shavon Bonnie Legion AKA Bonnie Legion @soundlegion
Lyrics
You gotta stop thinking mmm da' I dare you to stop
I dare you to stop you gotta' I dare you to stop
You gotta stop thinkin' I dare you to stop
Ten thousand light years far from the sun,
a space pirate chemical run,
we're gonna put this fire's out
somebody run real quick don't shout
don't think too much put your nuts on the shelf
there's a cold world out there asteroid belt
We're all lightning fire and sun,
we make footprints megaton,
we're gonna find this planet out,
somebody run real quick don't shout,
don't think too much put your nuts in a tree there's a 12 ft monster Centipede
got the whole world out there after me
don't think too much live life be free
climb a brand new mountain purple sea
and name the whole damn planet after me,
don't think too much black night cant see,
new dawn, new light, live life be free
Thanks for listening guys this track will be available for listening on Choon shortly and also up for Distribution on all major streaming platforms.