ZNAP QUESTION : How do you plan to upgrade / evolve your content?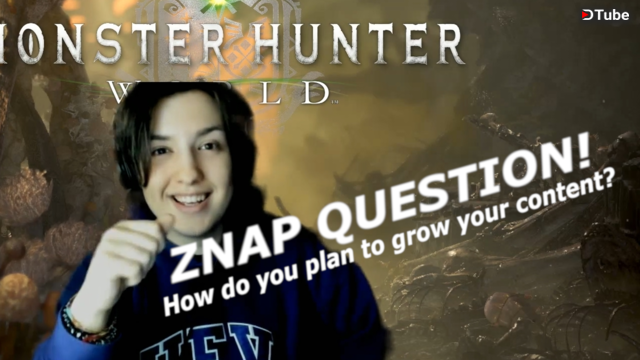 ---
Hey buds!
My question today before I goof around more with optimizing my gear for my OWN plans and content projects and things is the same as is mentioned in the video and the title.
I personally think that getting better and planning to get better, whatever 'better' means to you, is pretty important if you want to take your stuff to anything above just a hobby you do for fun. I like to think that everyone has big dreams, so I'd love to know what you got next to try and reach them!
Shoutout to @graylan for helping me out at like, 12 AM in the morning XD Without him I would still be struggling to pull out those plugs because I would have had a panic attack LMFAO!
Check out my next video later if you have a chance, it might be interesting to you to see if running a game from one drive and recording onto another one helps with FPS issues. I don't lag in my games, but the recordings are quite choppy and I'm looking to work around that. My computer isnt THAT poopy that things like that should be happening, LOL.
Cheers!
Twitter @RealShahzadeh
Smoke @Shahzadeh
Youtube https://www.youtube.com/channel/UCVAQsrwaIhm0HPLcuLeXE0w
And of course, steemit is also @Shahzadeh
---
▶️ DTube
▶️ IPFS