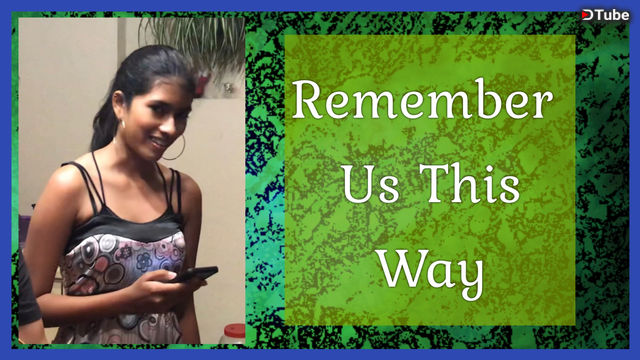 ---
Hey There SteemVerse Friends,
Happy New Year!!! Wishing you and yours a Fabulous 2019.
I spent the last few hours with my family and framily (a friend who is like family). We hung out around the BBQ pit, eating and telling stories. Of years gone by, of friends long gone. Also of where we wanted to go and what we had yet to achieve.
Not necessarily resolutions per say, but just knowing that one day, we will have to "walk towards the light". There's no stopping that. So what are we going to do as we get closer. What the things we would like to experience. Some ideas, thoughts and feelings that needed to reach its full potential.
K who had been sitting quietly, just as we were about to leave asked if she could sing us a song. And no surprise there was a guitar, all tuned too, and ready to accompany her. She swallowed her nerves and went for it. It wasn't an easy song, Lady Gags's Remember Us This Way, but it was perfect to say good bye to the year.
I went home happy and contented. Gone are the days when I craved being part of the crowd. Swanky clubs, loud music, sweaty bodies, rowdy countdowns. Gone are the days of talking at the top of my voice to be heard over the ruckus of drunk strangers. Done is the need to hit benchmarks set by people who don't care either way.
2018 and especially the last few days, I just took a step back, and decided to figure out what 2019 was going to be about. Sometimes, you are so busy, doing doing doing, there is no space for allowing. And I took time to do that. Just a step back to look at a bigger picture. The whys, hows and whats....
I am all ready for 2019. How did you say good bye to 2018? Did you party hard, or did you chill?

Images & Videos are from my Photo Gallery unless stated

*I Truly Appreciate Your Time Here :)

Till We Meet Again Over Text, Pics, Videos, Maybe Even Coffee ....*




Live Life Loud & Steem On




❤️sh33la

@SteemitBloggers | @SteemitMamas | @TheAlliance | @FreeWriteHouse | @Qurator

---

▶️ DTube
▶️ IPFS