Video: A windy day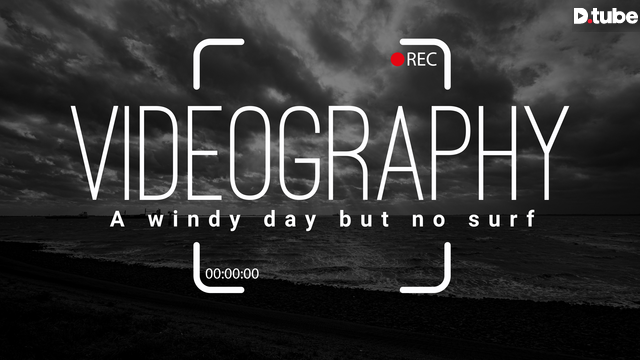 ---
I assume a lot of people are preparing or are on their way to Steemfest in Bangkok. For me a no go this year. Last weekend I had a new health test monitoring my heart rate etc. for 48 hours. During the test I was allowed to do my normal activities but no activities where this device could get wet. This would mean no surfing, swimming, showering (iiieeeew) or going out during heavy rain. Well to bad it rained a lot during the weekend and there was a storm coming over.
During the Saturday we had a moment with a bit of sunshine, so I went outside for some pictures, but the clouds came back pretty soon so I decided to create a short movie to keep my film skills alive after my wedding edit. The short film gives you a little insight at the walk I had.
The edit work
I decided to try out another video edit program as well, this time I tried to edit in Final Cut Pro (FCP) from Apple. After the wedding edit, I got a bit used to Premiere Pro (PP), but I don't want to deep dive in this program before I tried some others. So FCP it is. During my short edit work, I did miss some things I found pretty useful in PP, like adjustment layers or editable shortcuts. On the other hand, the whole UI did work more intuitive for me. Difficult to explain but FCP does work pretty smooth while (re)arranging video, audio and titles at the timeline. Cutting video does work more intuitive for me to working on the timeline. Adobe loses this game with their Nonlinear editor timeline.
FCP does also run smoother (but I assume that is because Apple doesn't have to work with other systems than macOS) on my Macbook Pro when compared to PP. Even exporting files is way faster. Talking about export, during this you can continue working at your project. Didn't find this trick to work in PP?
Organizing the files needed for the project was a bit though to find out how it did work. But once you find out how the library is working with all the files, other libraries, keywords you will love this one.
Thing's I've learned during this small project
I learned that creating a photography self-portrait is way easier than filming yourself, because moving images get more attractive when the background isn't to static. Actually, you want that your camera follows you while you're moving. Does anyone know a solution for this?
Also learned that I need to try and use both editing programs more often because I can't choose at the moment between them. So I need to create some more short movies I guess…🤔
You don't need much of a story to tell a little story in your video. Just started filming during my walk and the story created itself during the edit. Of course, the storyline is thin very thin but there is a small story. Knowing this, when the light conditions aren't perfect, I can always start filming a bit. Yes, I do think I've found a new hobby here.
I hope you will like this short edit, if not I would love to hear some tips to improve!
---
▶️ DTube
▶️ YouTube
Please Follow, Upvote and Resteem
If you like my content, don't forget to upvote this post and follow me for more every day life stories! Also, I will be happy if you leave a comment to tell me your thoughts and resteem this post to share my work!

Travelfeed
Learn more about our travel project on Steemit by clicking on the banner above and join our community on Discord. How does travelfeed work? Simple just use the tag #travelfeed in your travel posts (min. 250 words) for a chance to be curated!
Steemmonster Guild
We're a group of players who love the game and are waiting for the upcoming feature the guild wars. Surfingnomad is a guild where you decide how much you play and donate. Why donate? To grow our guild we need to raise a certain amount of DEC and Daily Quests to reach higher levels. When we reach the higher levels you will earn extra DEC rewards in ranked play but also get discounts in the shop. These discounts and extra DEC rewards depends on the level of the guild. Would you like to join us on the battlefields?
---
Posted from my blog with SteemPress : https://surfingnomad.nl/travel/blog-surf-the-purple-waves-of-flowering-heather/
---