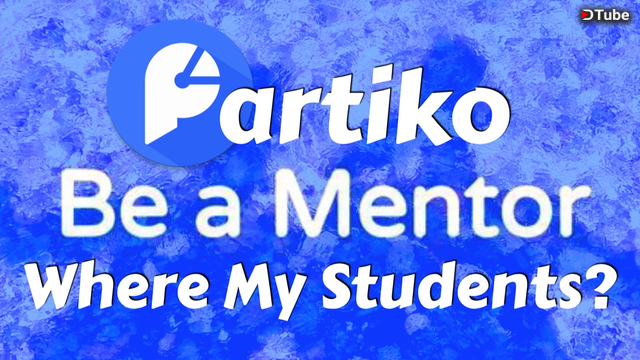 ---
What up my Steemians, welcome to the @D00k13 Digest, I have but one question for you "who wants to be my Partiko Student?"
I have recently taken on being a Mentor for Partiko, meaning I am taking on helping new Steemians find there way. As a student of mine you will recieve support and encouragement also guidance and an open channel for any questions you may have. Best of all some perks which you must watch the video to know what they may be!
Start Here, Download Partiko
Then contact me or leave a comment down below to let me know your interested.
Let me know your thoughts in the comments below!?!?
Thats it @d00k13 OUT
Follow @d00k13 if you wish to join my journey!
Need some graphics to spice up your creation check this out!! Better yet do you have something to share with our community? Please drop it in a comment on that post for easy referral!
The IPFS Node Hosting Services and the IPFS Node Uploader are just two of the projects we have on the go to help support our DTube creators while also supporting DTube's video file hosting network known as IPFS. With these two services you can upload despite what happens to the main nodes and your videos remain playable forever. Another benefit is quicker load times with multiple sources, IPFS works like torrents more nodes quicker streaming capabilities. If your interested please stop into our discord and speak with either @Techcoderx or @Graylan they are in charge of this project.
Join The #OneLoveDTube Curation Trail, Earn Rewards!
Check Out The Partiko Discord Server
Wallet of a Minnow, Heart of a Whale
---