Operation Mass Adoption - What it is and How You Can Get Involved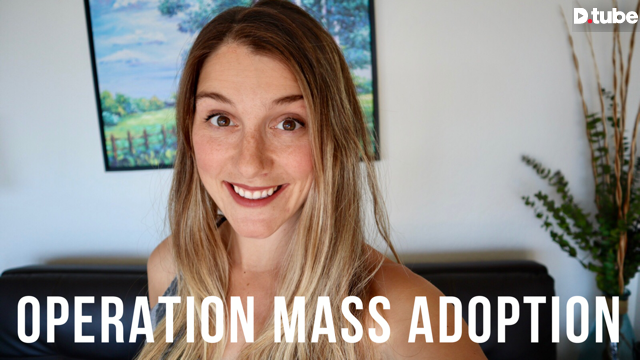 ---
Hi Friends!
@anomadsoul and I posted the Operation Mass Adoption Contest on @steemonboarding a few days ago and the response has been amazing!!
I first want to start by saying a massive thank you to all of the people who have contributed prizes towards this effort.
Talk about a community effort!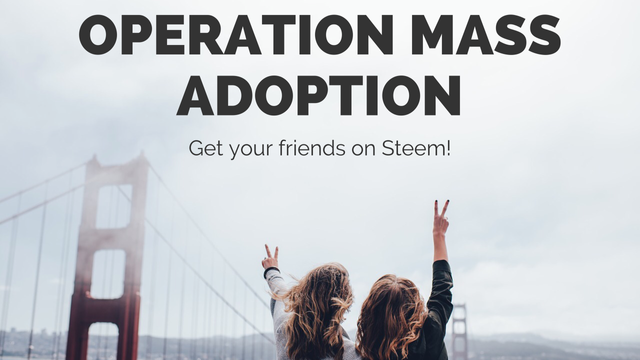 One of the things I've noticed throughout the comment section though - is there has been some confusion about the rules. It dawned on me that maybe not everyone likes to assimilate information via long written posts and some would rather watch a video. (ahem... that's me any day of the week too! 🙋‍♀️)
So here is a video giving a high level overview of the contest, breaking down the rules, and discussing the various prizes and how they will be distributed.
Additional Info
You can find the full contest post HERE. There you will find all the tags you need to use, and additional details for entering the contest.
The main thing to remember though - is get your friends on Steem and have them write their intorduction post by June 12th!
Speaking of introduction posts... here is a link to the video I made that you can pass along to your friends to help them write killer intro post.
Questions?
I really hope this helps to answer any outstanding questions on the contest - but please let me know if you have any questions by dropping them below!
XO, Lea