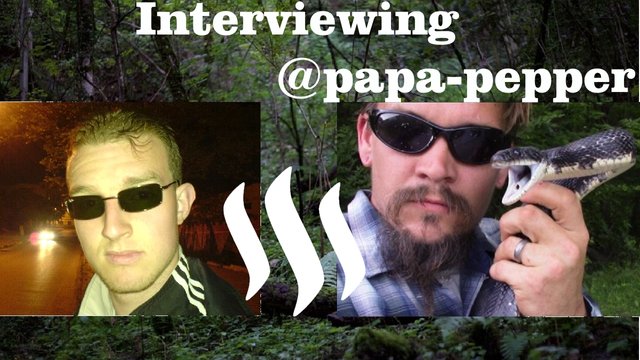 ---
In this video I interviewed @papa-pepper , he's been almost 3 years on steem.
With more than 21000 followers he keeps posting and is still excited about steem.
Read this quote from him :
A wild-man of a homesteader living out in the Ozark Mountains, Papa-Pepper enjoys a simple, connected life with his wife and six children. Whether gardening, fishing, hunting, foraging or just enjoying life, you're most likely to find Papa-Pepper outdoors or in the wild. Two of his favorite quotes are "Don't post for free" and "Live in such a way in the PRESENT, that when you get to the FUTURE, you won't regret your PAST."
I've known @papa-pepper since I joined here. He was mostly in the trending page and I've been following him all this time.
In the interview he gave great tips to steemians and he shared his point of view about the future of steem.
Enjoy watching the interview. ☺
---
---
You're welcome to join @dcooperation , the community to collaborate.
Subscribe to my youtube channel here to watch my interviews
Read the white paper of @dcooperation here : DCooperation's white paper !
Check the new project we're starting with community leaders here : Our Steem Network