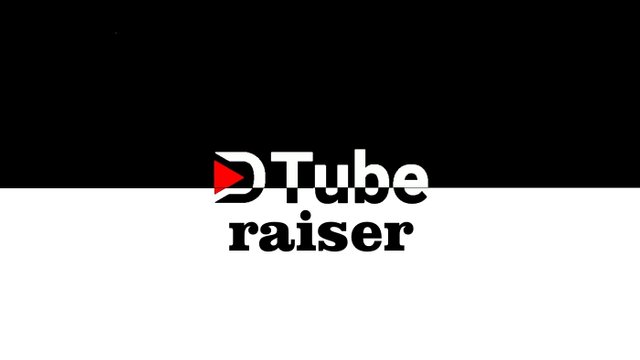 ---
I've been on steem blockchain more than 2 years and creating daily videos on @dtube more than a year.
I learned a lot about steem itself and how it works and a lot about @dtube as well.
I'm here for a long run and I always think about doing something useful for the community.
When I learn about something, I can clearly see the problems there and I'm solving them.
The first problem I was solving all this time, is verifing new dtubers by interviwing them, or asking them to create an introduction video, I always help them always with tips. I do all that in discord, it's not seen here, but a lot of them can prove that to you.
So, I care about the platform and seeing some people leaving it just because an issue that nobody solved, making me sad.
The next problem I want to solve, is missing dtubers by curators.
Some people create videos, and I know how it's hard to work on something and put all your energy in it and receiving almost nothing in return. Aren't we a platform that rewards users for their content ?
I know that there are a lot of initiatives that help newcomers and support them, but what about those who are here for a long time, creating and doing their best to be positive !
So, let me introduce you a new initiative called ''Dtube Raiser''.
This initiative will be to support those dtubers who are making videos everyday, but receiving less than 3 upvotes a week from @dtube.
I know that the team of curators are doing their best to not miss such people and they work hard 24 hours and 7 days a week to support everybody, but it's not enough I think, the community should also do its part.
So, I already started an initiative that's called ''qtube'' and that's to support quality posts on steemit, it doesn't matter what app used, if the quality of the post created on steemit is high, it should be supported. I'm asking members of the community, to share links of others who are not supported and creating quality in a channel in @dcooperation called ''qtube''. I can upvote one post a day there.
Now, I can also upvote one video a day, from a dtube who is not getting more than 3 upvotes a week from @dtube.
The upvote of @dcooperation is not that big, it's only about $0.35 , but we are also followed by some of our members what give us a comple upvote of $0.4 and that's not bad.
So, I'll create a channel on our discord server called ''Dtube Raiser'' and anyone can share links of videos from missed dtubers to support them. I will also try to write reports about those users, so maybe more people will support them.
Let's #makesteemgreatagain .
Thanks as well for our delegators for making this possible :
I hope as well that these creators will support this initiative, like :
In fact we have a lot of people who really care about everything happening here and I can't tag them all, but I let know those who are really helpful for the community !
If you also care about the platform, I'll be happy to see you supporting me in this.
Some people are on steem blockchain just because of @dtube, so let them enjoy their journey being here.
I hope as well @heimindanger, @macron , @steeminator , @captainbob will take a look at this.
---
---
---
I will start by @ninjavideo , he is a cool video creator, and he is getting one tiny upvote from @dtube this week.
---
---
---
You're welcome to join @dcooperation , the community to collaborate.
Subscribe to my youtube channel here to watch my interviews
Check the new project we're starting with community leaders here : Our Steem Network
---
▶️ DTube
▶️ IPFS