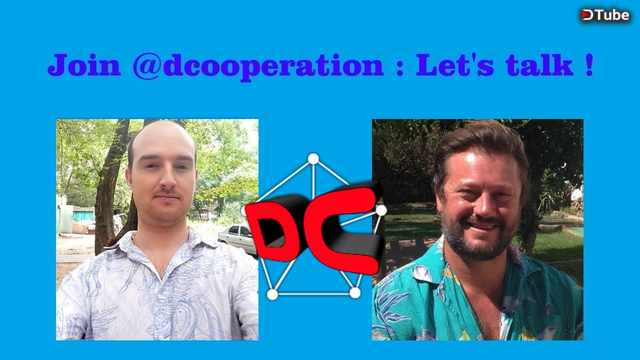 ---
In this video I interviewed @eftnow he is a British guy living in Spain.
He is very interesting steem and @dtube user as well, he also creates podcasts series called '' Matrix Soulutions'' that you can find on @dsound .
He has an amazing show called D-Files with @bobaphet and he also delegated to our community 100 steem power.
He is also an active user of @tribesteemup and he joined steem blockchain in 2016, so he is almost 2 yeah supporting our amazing platform and that deserve big respect. Follow him here : @eftnow .
---
You are also welcome to join our @dcooperation to make mutual videos with us and support each other. ☺
---
You can watch also my previous interview with @reseller here :