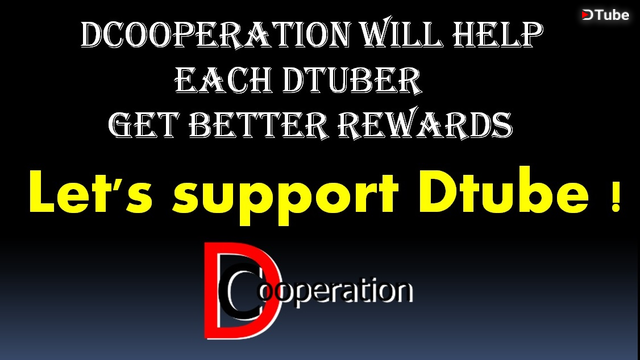 ---
DCooperation was created by new dtubers who care about dtube in particular and about steem blockchain in general. Most of us know very well how steemit works and what things are happening here. We are all creators and if we are creating original content and we are not spamming and interacting with people, we need all to be rewarded, at least $1 for each post has to be reached.
Our rules are easy and simple :
---
Record an introduction video with your face and share the video on dtube ( If you already have an introduction video, you can send us the link to our discord server. )

Record a video with any member of our community.
---
Those two simple rules will allow you to always get upvotes from @dcooperation, once a day. You will be able to share each video in our dtube-links channel. @dcooperation will resteem your best videos.
Those rules are made to be sure that each creator's video is made by him, not copied from somewhere from the web. We also will be happy to know each participant better.
We will also split the reward of the video upvoted by @dtube if it was made with the founder or other members of #dcooperation .
The rewards will be splited this way :
---
10% from the first video made with a member of the community.

25% from the second video.

50% from the third video.
---
Then any reward from a mutual video will be always divided between participants 50/50. This system will motivate people to do more than one video together. Also it will help dtubers build better relationships.
After joining us you can always use our channels to promote your posts and videos.
Now @dtube is rewarding people who upvote dtube's videos through @dtube.rewards and @dtube also gives very good upvotes to the best creators to support them to create more. So, our mission is to support @dtube with his amazing work, because giving manual upvotes is not that easy to do.
You can feel free to delegate any amount of power to @dcooperation to support our new project to grow faster. Or you can donate some steem, all steem received will be powered up to give better upvotes to people. You can also upvote this post and all the earning will be used to power up as well.
Every dtube video that earned less than $1 will be upvoted. We will not accept posts where upvote bots were used.
Our tag is #dcooperation
The founder is @clixmoney , the cofounder is @tibfox .
Our recent members now are : @enjoyinglife , @myndnow , @dreemsteem , @jacksonchakma , @tanbay , @steemitbaby , @veganroma , @nickarora , @romafedorov .
Here is the link to our discord server : DCoperation server
You can also follow our curation trail here : https://steemauto.com
Here is the link to delegate steem power : https://steembottracker.com/delegation.html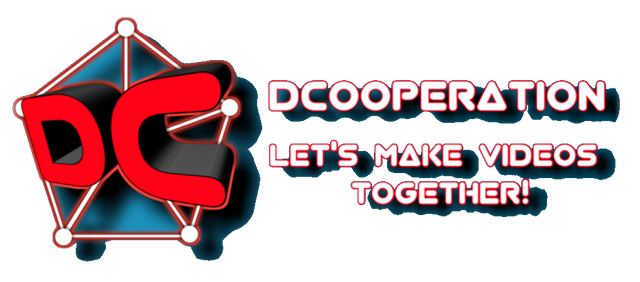 ---
▶️ DTube
▶️ IPFS