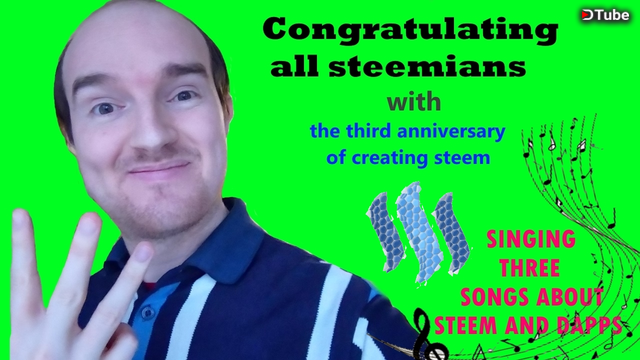 ---
In this video I decided to congratulate all steemians with the third steem anniversary.
I also wrote three songs and sang them in the video. ☺
The first song is called ''Steem Brothers'', here is the lyrics :
---
Steem now is three years old ___Congratulation !
Today is our day ___The day of steem nation !
Let's congratulate each other today __Upvote each other !
Steem is to share the love __ and we are like brothers !
---
Steem is the best, steem is the best ___It's the best for us all ! [2]
Let's have some fun (2) __And grow all and improve !
And grow all on steem and improve ___ and improve !
The second song is called ''Best dapps for you'', here is the lyrics :
---
You use @dtube just to see us
You use @dsound to hear us
You use @esteemapp for your phone
You use @musing to ask
You use @utopian-io for developers
You use @oracle-d for tasks
---
Congratulation all steemians ____Enjoy in steem and stay with us !
The third song is called ''Do it with Steem'', here is the lyrics :
---
Join steem, join steem, join @actifit
Install @actifit and walk
Use @fundition to gather money
for your project that you'r building
Use @dpoll.xyz to ask some people
About the choice they prefer more
And for articles use @busy.org
to write anything you want
Steem blockchain, Steem blockchain is the coin
and the platform for people all !
---
Steem is the best blockchain in the world.
Thanks for all active steemians. ☺
---
---
---
You are always welcome to join our community @dcooperation. ☺
---
---
---
Here is the link to our discord server : https://discord.gg/UMAMYkP
If you want to delegate any amount of power, you can do it here : https://steembottracker.com/delegation.html
If you want to send any donation, you are welcome to do that, all the donations will be used to power up our account to upvote our members.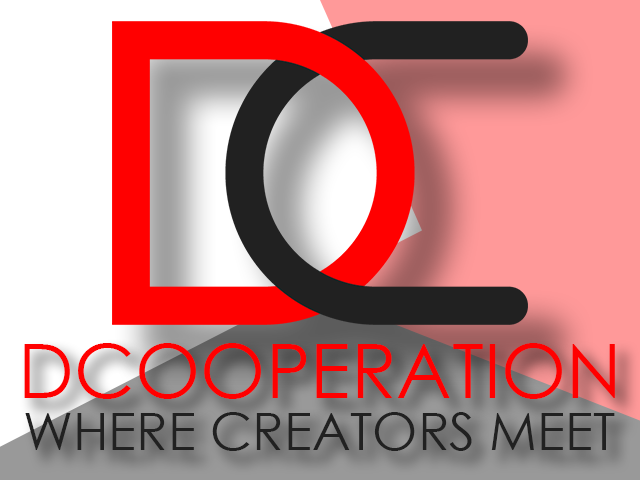 Subscribe to my youtube channel here
Subscribe to the channel of our community DCooperation
---
▶️ DTube
▶️ IPFS