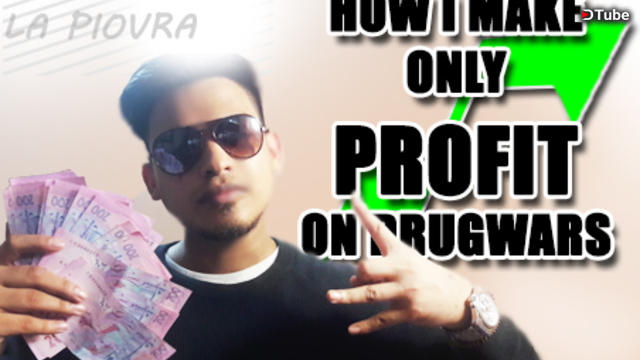 ---
Drugwars recently hit rank 1 in the stateofdapps beating steemit. The steem dApps are making a huge noise.
To celebrate it I decided to let you all know the secret to my PROFITS (in steem) and also share some personal tips.
These would especially be helpful if you are just joining or are planning to start playing drugwars.
BTW, thank you to all the players, contributors and developers for making DRUGWARS a massive success.
Every single one of you have made it possible to get the game where it is today.
You make the steem blockchain what it is.
We are steem!


P.S. I am a proud member of the LA PIOVRA gang.
---
---
Do let me know what strategies have you used and what do you think of my strategies.
KEEP ROCKING DTUBE
KEEP ROCKING STEEM
---
* Screenshot of my
@drugwars
by using
@bookkeeping
services. type ``!bookkeeping drugwars`` to see your stats.
––– ♪♫ FREE DOWNLOAD ♫♪ –––
► Download "Knockout Kings" for free HERE - http://www.ourmusicbox.com/wp-content...
––– ♪♫ Artists' Links ♫♪ –––
► Music by: Jay Man (OurMusicBox)
• SUBSCRIBE to Jay Man's YouTube channel HERE - http://www.youtube.com/c/ourmusicbox
• Jay Man's Official Website is HERE - www.ourmusicbox.com
• Follow Jay Man on Twitter HERE - https://twitter.com/@jayourmusicbox
• Contact Jay Man on Google+ HERE- https://plus.google.com/u/0/+Ourmusicbox
• You can donate and support Jay Man's music production on Patreon HERE- https://www.patreon.com/jayman (Optional)
---
▶️ DTube
▶️ IPFS