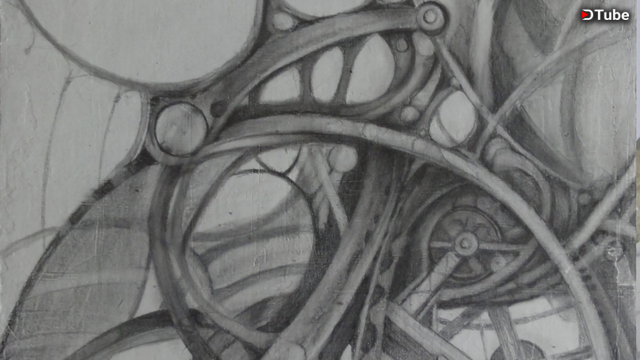 ---
Hello fellow Steemians.
Today, a timelapse showing one of my daily exercices : abstract drawing as soon as I get up during week before going to work...
Since a few months I've tried to push myself waking up earlier just to get some more creative time each day, still trying to reach that tough 5am barrier :D
That gives me something like two hours every morning to let spontaneous abstractions pop out from my misty brain. This one is getting some interesting shape and will start a new multi-panel piece.
---
Besides the drawing in itself, I wanted to experiment some retro rendering on a video and this timelapse was the perfect subject.
Looking for non copyrighted retro music, I've discovered DJ QUADS's youtube channel
Music : Fun Time, by DJ QUADS ( SoundCloud )
---
On a side note : this post is also for me the occasion to test dtube posting via steemplus. Until now, I've always had problems posting on dtube, ending with unexpected errors and such... So I'm note sure how this will end :)
Let's try :)
Ladies and Gentlemen, see you next time ! :)
---
▶️ DTube
▶️ IPFS
Posted with
@steem-plus
Edit : Posting on d.tube through SteemPlus works fine ! \o/
I still can't write/upload/modify directly on d.tube with any browser. It seems I'll have to investigate this, and meanwhile : a few uncorrected typos will survive there :p