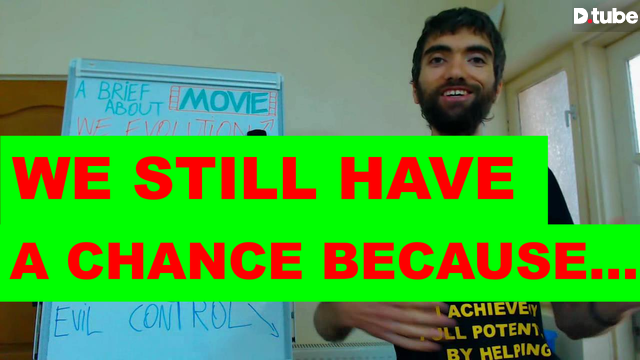 ---
Good Morning, awesome people!
In this movie you can watch the second part of the movie: Our story so far; to have a complete overview you can enjoy the previous one and then return to this one.
The written content of the movie might be useful when you want to deepen a subject, because you can find resources https://rebrand.ly/mihaifolder
At this moment on BitChute you can find more movies than you can find on DTube, because I had an error on DTube. From what I saw in their DTube Discord server, many people have upload-issues. This might have to do with the fact that they created a New DTube blockchain, so now you're invited to create a New account.
https://steemit.com/steem/@dtube/dtube-coin-airdrop-claim-your-account-now-with-your-steem-username
However when I used the "Buy DTC" (to create my new account) button I got an error like:
"The security token included in the request is invalid."
Did you create a New account on the New blockchain?
A tip I found on their help DTube Discord channel is to claim your New account using https: //d.tube/#!/onboarding
while you're logged into your steemit account. This way, by following the 3 steps, you can connect your New DTube account to your Steemit account. It worked for me, I'm curious to know how that worked for you.
To compress your videos you can use handbrake. You can check this article from @techcoderx
https://steemit.com/video/@techcoderx/config-files-for-encoding-dtube-videos-with-handbrake
In my first attempts to upload a movie I thought the video is stuck in uploading so I closed the window. Actually, you can Leave the window open. At some point, the video is gonna be uploaded (you'll NO longer see the green bar).
In this show I share my perspective about winning our game. People are beneficial for a Fake interest of Control because they have the Wrong map, so the solution is so simple that it can be summarized in one phrase, at least from my perspective:
When people are aware of the Right map, they can return to our Initial goal of Evolution.
When I talk with people about dissolving the control system they enter in denial, they say:
I don't believe these stories.
They REdefine reality as stories. Frail people prefer what's Easy. Avoiding our challenge is Easier than overcoming our challenge so they use REdefining. They REplace / Change the idea of reality with the word story.
How else can they Justify their Frailty?
They Change one word with another.
Hey bro, changing words does NOT change the world for the better, in fact by Avoiding reality people Amplify our problem, they change the world for the Worse.
This is just one example of how people use their mind to Avoid reality.
Unconscious people are NOT interested in Waking up, so How can we Wake people up, in Good time?
This is the subject of the movie The constructive plan is simple and fun.
In this movie you can see a summary for my perspective about Winning our game.
In case you Dare for More, you can watch this movie on BitChute, before I upload it on DTube.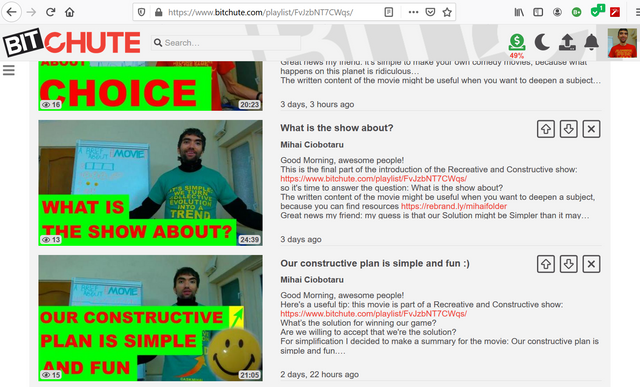 In case you wonder what's up with the oc and posh hashtags, you can check this post from @anomadsoul
https://steemit.com/oc/@anomadsoul/share-your-steem-posts-on-twitter-and-win-ocd-and-ocdb-votes
Great news my friend: You can be part of the most epic Feeling because you can be part of Winning Our game: As Responsible as you are, you can Create your own blockbusters about Winning our game. Have a great day!
You can find me here:
https://www.bitchute.com/playlist/FvJzbNT7CWqs/
https://steemit.com/@askmihai
https://www.minds.com/askmihai/
---
▶️ DTube
▶️ IPFS