blink and you'll miss it, unless of course you subscribe to digest.ampsteem.com — your bi-weekly steem email newsletter for non steemians.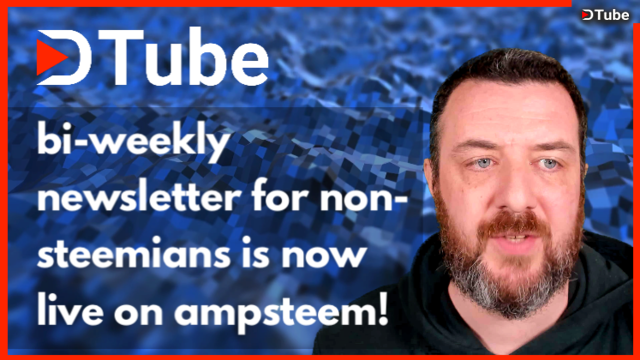 ---
At times you just have to look around to see where you will best serve the existing social networks and reach you have, this morning I did that by taking action on something that I wish I had done from the very start — maintaining a damn newsletter outside of the steem blockchain FOR the steem blockchain, after all that's where the majority of the people are that we want to come IN right?
digest.ampsteem.com is connected to our ampsteem.com project, you can go to the subdomain to signup to the bi-weekly newsletter, we will bring you fresh updates from the chain twice a week, we also intend to eventually do daily updates via 'phone in' so you can subscribe to a podcast on the go
it did not start off all rosy thou, I spent an hour trying to update my old profile and nothing would stick, mildly frustrating but after speaking to support and finding out the issue they fixed it and gave me a code for the trial package for the month which worked out great, means I can set the subdomain up and we are set for the first 200 subscribers, so come on in! :)
It's only actually $10 a month for 2000 subscribers as well so we can always dream big right? I'll be putting an end scene and some quick fire ads on twitter and youtube as well and working out some way you can send me in some news quickly and easily about your project, hey, we might even start a weekly live show inside of @steemcasting as well for all the ones collected, maybe we can make it live and stream that out on vimm too! :)
Keep it simple, right? :)













pinterest epic wins pinboard → brand advocate for nokia, 1000heads, verisign → won vloggie for node666 (san fran 2006) → television for time team history hunters 1999 → sold me.dm to evan williams in april 2011 → went to phil campbell, alabama to help raise money after tornado (was on sky news, bbc news)→ CNN for sxsw 2013 about austin sxsw → video chat with robert scoble → music video can you spot me?


---
▶️ DTube
▶️ IPFS