Giving = healing = receiving: the story of dStors.com - Steem Powered d-Commerce App coming soon!
It started with an idea to better the world through steem and applications based on it.

Exactly 365 days ago, @kaliju created @steemfleamarket with the idea that people will be able to sell or give away their items to each other. The idea started off pretty strong, but after a while, due to the lack of funds and ultimately the inability to bring attention to the project - it stalled. He never lost hope in the project and knew that a service of this type (A circular flow model market, brought up by @Ned Scott, steemit.com CEO, a few times in the early days of steem) would be beneficial to the Steem blockchain and for the community as a whole. Little did he know that from that idea, something incredible would be born.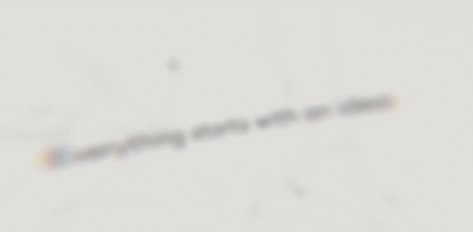 the original logo that was supposed to be used to represent the startup.
The details of @dStors started to come to life. @kaliju knew how important it is to bring e-commerce to the steem blockchain and wanted to take @steemfleamarket to the next level - by establishing a legitimate brand and a product that is built to give: https://dstors.com. The idea of people being able to open up their own shops on the blockchain and sell whatever they wanted had started. Bringing buyers and sellers together and allowing them to softly transition to the steem blockchain and ultimately, cryptocurrencies and the future they offer - was set as the first goal high on the priority list.
Financial Freedom for All

@kaliju and I (@derangedvisions) were talking a few months back about the idea of dStors and what it could grow into. He was telling me about how anyone, anywhere, could open up a shop and sell to people all over the world. Then how we were going to use the reward pool to mitigate the shipping cost of those transactions to try and erase the borders that are created by the shipping industry.
As I got to thinking about this; I started to think how truly incredible this will be to people all over the world and our community here on steemit. What we are creating here, is not only something that can add so much to the utility of your Steem and SBD and bring overall value to the Steem blockchain, but it is an amazing humanitarian effort as well - as there are features that are being worked on that would allow people to give the stuff they no longer need away to those that do and be rewarded for their acts of kindness and consideration. Perhaps a new paradigm is on the rise with dstors and the tools of innovation it will empower us all with - something that we can refer to as Proof Of Altruism for the time being, as we slowly shift away from blogging and into something completely new.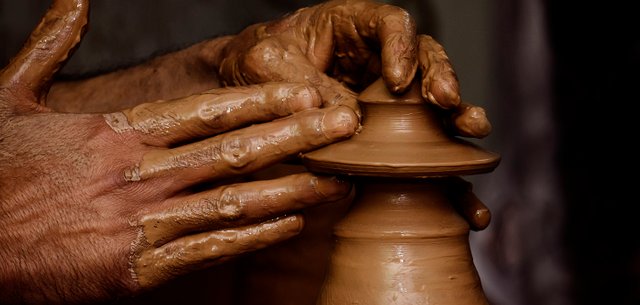 Photo by HitDelight
Imagine a pottery maker in a third world country that is spending hours making beautiful works of art, just to sell those pieces to a tourist shop for a fraction of their value, while the owner of the shop turns around and sell them to the tourists at full value just because he has a shop with which to sell them from. This type of thing happens all over the world. Now with dStors, we are giving the "keys" to that pottery maker so that he can open up his own shop and have a global audience to sell those works of art to - and reward both buyers and sellers with our high-utility SMT token: STORS. The possibilities of how one may choose to use those rewards are only limited by one's imagination. Mitigate shipping costs? Sure. Offer irresistible discounts to your customers? Why not? Exchange for steem/sbd, learn about steemit.com, then sign up, contribute content, extend your reach, power up your sp so you can directly create more value for your self and your people? Yes!
This is the real power of STEEM here and it is what gets our whole team excited about the project. The ability to help bring people all over the world closer to reaching their goals of true financial freedom through crypto currency (and especially something as sexy as steem!) is our goal.
We will be launching a delegation campaign that will outline different perks on becoming an early supporter and adopter of the dStors. If you don't want to wait for the delegation campaign, you can delegate now by selecting one of the options below - sp delegated will be tallied up and you will be the first to receive bonuses that we will talk about in the coming major update here on our blog.


Dear delegators, below are some of the immediate benefits you can start to enjoy if you delegate and become one of the early supporters of dStors:
• Prior to launch, @dStors Steemit account will provide upvotes on informative posts regarding dStors so as to generate greater community awareness and visibility. On this type of posts, delegators will have priority upvote status.
• Post launch, @dStors upvotes will first be warranted for STORS tokens submitted for upvotes. Any remaining, unused upvotes will be priority assigned to dStors related posts made by delegators.
• Smart Media Token (SMT) protocol builds on the STEEM currency and will enable dStors to launch the STEEM backed STORS SMT token. SMTs are projected to be released in 2019 by Steemit Inc. and dStors fully intends to collaborate to be one of the firsts.
If you're on Discord - you will have the VIP supporter/investor status assigned to your name and be eligible to participate in our official representative and ambassadorship program that we will be announcing post-launch!


500 SP, 1000 SP, 2000 SP, 5000 SP, 10000 SP, 20000 SP, 50000 SP,
Thank you for stopping by and for your support! We hope you are as excited about dStors as we are.
Make sure that you are following us to stay up to date with the progress of the project through our DISCORD and TELEGRAM channels. You can also show some love by following us on TWITTER and INSTAGRAM.
Head of Social Media, Wesley West @derangedvisions