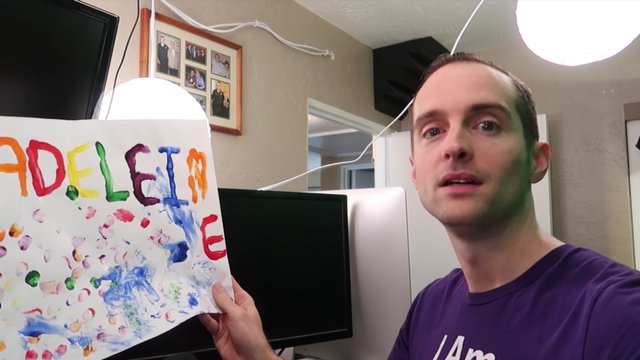 How do we separate what we see with what we think of it and why is this such a really helpful skill in our lives?
► Listen to Day #184 of Happier People Podcast First on @dsound?
Observation = Effective Communication while Judgement = Disconnection

I think that differentiating between observation and judgment helps us to communicate more effectively and our lives are often a whole lot easier if we simply communicate more effectively.
Lots of times the arguments, the frustrations, the tough spots we get put in can be traced to simply a lack of effective communication. Let's look at the difference between observation and judgment because this is one pain point that's easy for a lot of us to get into.
Observation means to simply look at what we see and communicate it.
For example, I did this painting with my daughter yesterday, and I could look at this and say, "Oh, this is a beautiful painting we did together."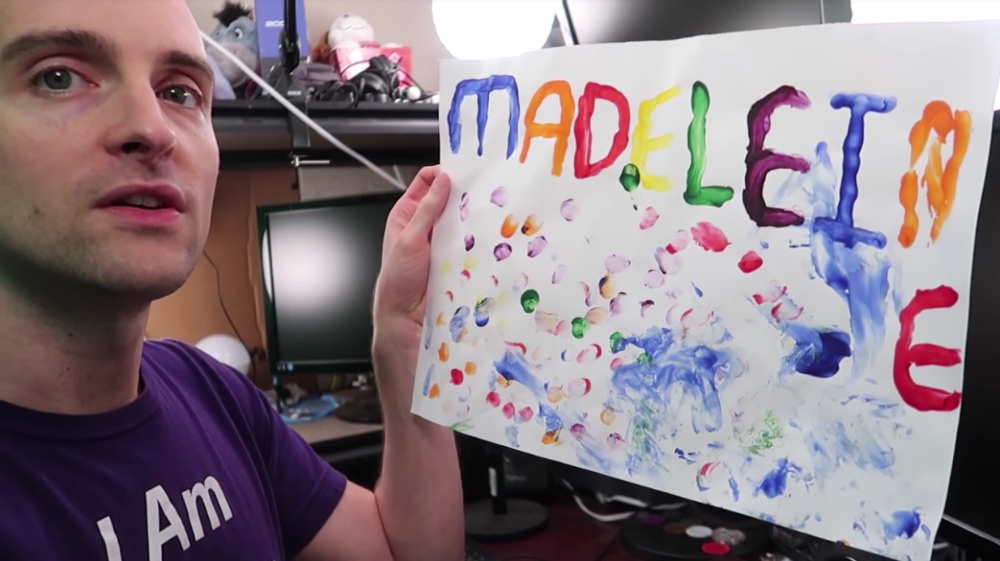 That's a judgment.
I have looked at something, I have assessed. I have said what I think of it.
Here's an observation.
An observation is when I look at this and I say, "I see blue, orange, red and green paint on here. I see letters on here that appear to spell Madeleine."
These are observations.
The nice thing about observations is that observations tend to be things that most of us can agree on. If you came over to my house and you looked at the computer monitors, you might observe that the dust is on the computer monitor screens.
That's an observation.
You might look at the background behind me here and say that appears to be a green curtain behind your head.
That's an observation.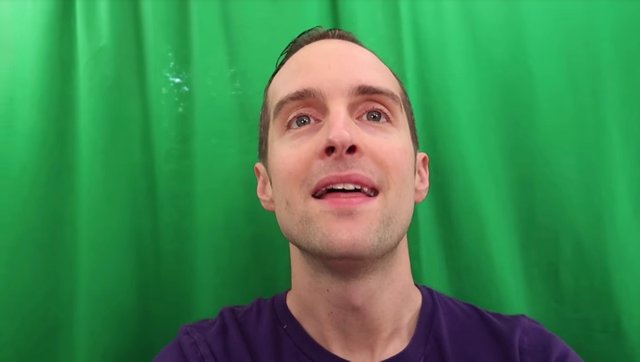 Now, you could throw some judgments in there.
You could say, "Oh, that's a beautiful green curtain behind your head."
That includes both a judgment and an observation.
Or you could just see something like these dusty computer monitors and say, "Jerry is such a disgusting pig."
Now, that is essentially a judgment based on an observation.
For communication, it's advantageous to focus on observations because observations we can generally agree on. Almost anyone, we can look and see some of the dust on the computer monitors and say, "Yes, there's some dust on those computer monitors," and we can each make our own assessments.
Some of us might say, "He's a filthy disgusting pig. Wipe his computer monitors."
Others of us might say, "I have dust on my computer monitor too. That's normal."
And others of us might say, "Oh, that's beautiful. He's had these computers so long that there's dust on them."
You see, judgments often are what get us in trouble. Our observations lots of times meanwhile are what we are really trying to communicate. We mean to just describe the world around us to the people around us and the problem is when we wrap everything we describe up in judgment, then often we trigger people into arguments and we had no intention of doing that.
We simply were trying to describe the world around us and we end up being completely ineffective at communicating what we were communicating, and then we get frustrated.
For example, if you came over here and someone asked, "What did you think of Jerry's house?"
You might look around and say, "Well, he had this ugly painting up from his daughter, and then he had dust on his computer monitors like a filthy pig."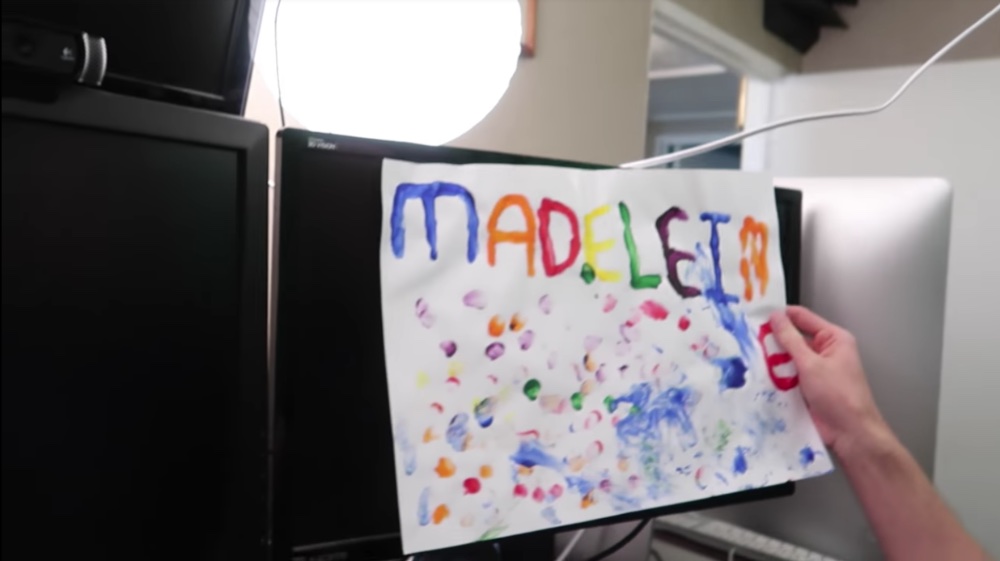 Now, if you have communicated that with someone who is a big fan, then they might just not even hardly hear or be able to share the experience. The person might say, "Well, you're just a jerk. Jerry's awesome and I hate that you said these things about him."
When all you wanted to communicate was, "Well, it was a bit dusty and there were some paintings there," those are kind of impartial things to communicate.
But what happens when we wrap things up in judgment, we have a hard time connecting with each other. I think what most of us are trying to do when we are communicating, I think most of us what we really want to do is connect with each other. We are hoping to connect with each other. We are hoping for someone to understand us and when we communicate an observation it makes that easier.
For example, I saw a comment on one of my posts recently on Steem that had a lot of judgment in it.
The observation could have been easily communicated by saying, "Jerry, you used an upvoting bot," or even that has a little bit more detail, you could say, "I saw that @buildawhale voted on this, which according to the Steem Bot Tracker is an upvoting Bot."
That's an observation.
Now, saying that all these judgments related to having used that voting bot, buying votes, then that essentially ruins the opportunity to connect because of all the judgments in there.
What I've learned is to stick to the facts, and then allow other people to judge as desired because this gives me some space for my own judgment. I want to just look around like a child and describe my world without deciding whether every part of it is good or bad.
You see, I can look around and say, "I'm sitting on a brown couch."
Observation.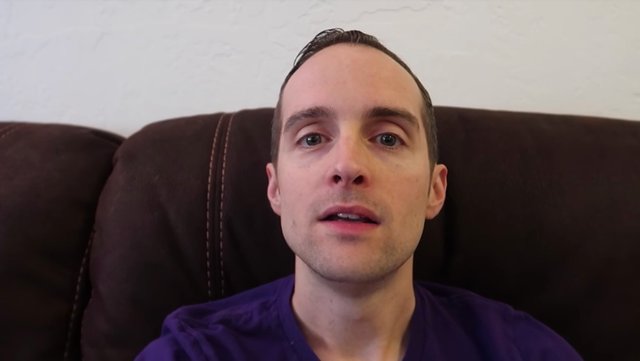 "Oh, this couch is so comfortable."
That's a judgment.
It's helpful for communicating with others to stick to observations, but most of us have never been trained the difference between what is a judgment versus what is simply something we see and observe.
This is especially helpful with people because we are almost always trained to try to label everything other people do as good or bad.
"Well, he said this at work and he's just blah, blah, blah."
Whereas, if we stick to, "I heard him say this at work," then that's an observation and we don't have to put our moral judgment of it on there, and what's better, when we are in the habit of communicating observations, we can also just pick the observations out and drop the judgments when we are listening.
When I see someone saying, "You paid for these snake-oil votes and this is the problem, and you are all…"
I can say, "Okay. This person has observed that I used some voting bots on a post and this person is more than likely in pain or feeling inadequate about their own position."
I can translate the judgments into what kind of experience the describer is having of life, and then I can see that the judgments can be argued with, and the judgments are no reflection of who I am or what I'm doing.
Now, we could say that observations are true while the judgments are subjective. Anyone can go make a judgment and anyone else can go make a different judgment, but we have the same observation often in the middle of all those judgments.
Thank you very much for reading this post or watching the video below and learning about it today. I've talked about this because I found this very helpful out of the book "Nonviolent Communication" by Marshall B. Rosenberg.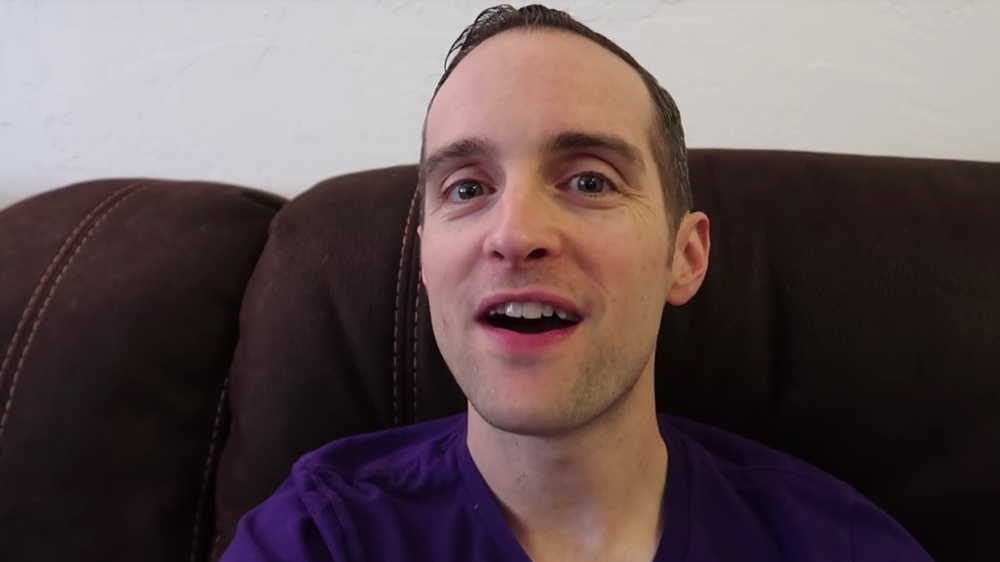 I found this very helpful to learn the distinction between observation and judgment, to stick with observation and to be aware of when I am doing observation plus judgment, as well as to essentially be able to identify that in others, separate the observation out and essentially forgive the other person or accept that the other person may be conditioned to communicate judgment, but really connection is the goal of the communication.
I appreciate you joining me here on day 184 of Happier People Podcast.
I love you.
You are awesome.
I hope you have a wonderful day today.
Final words

Thank you for reading this blog post, which was originally filmed as the video below.
If you found this post helpful on Steem, would you please upvote it and follow me because you will then be able to see more posts like this in your home feed?
Love,
Jerry Banfield with edits by @gmichelbkk on the transcript from @deniskj
Shared on:

Our Most Important Votes on Steem are for Witness!
Would you please make a vote for jerrybanfield as a witness or set jerrybanfield as a proxy to handle all witness votes at https://steemit.com/~witnesses because we are funding projects to build Steem as explained here? Thank you to the 2500+ of us on Steem voting for me as a witness, the 2 million dollars worth of Steem power assigned by followers trusting me to make all witness votes through setting me as proxy, and @followbtcnews for making these .gif images!

Or

Let's stay together?
► Listen on DSound
► Listen from source (IPFS)