<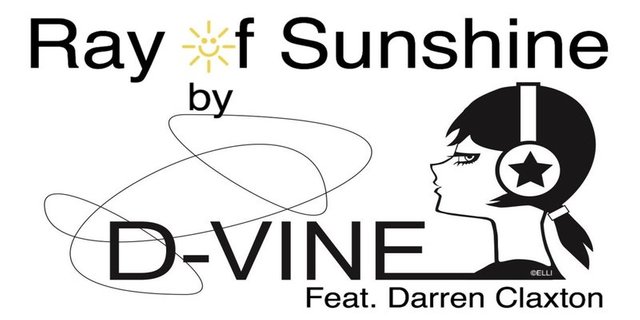 >
---
---
"Ray of Sunshine" is a Deep House track made especially for me, by the fabulous @d-vine
I presented an idea of vocals, @d-vine then took it from there and produced the skeleton song, it was then sent back to me, and we decided on this finished track. @d-vine was finally, I was starting to obsess with the track! and being the amazing producer that she is, finally presented this to me just this morning!
@d-vine is submitting it into the Beat Battle League S2:R14 ( hosted by @chiefmappster ) a DSound Community Initiative ( created by @prc ), as she finds it fits the topic so well.
The topic this round is "Soul Beats", you can find more info in the link ...
steemit.com/beatbattle/@chiefmappster/beat-battle-league-s2-r14-announcement-or-dsound-community-initiative
I hope you all enjoy & you do too @chiefmappster, @beat5e8 [@beatseb], @inthenow, and @derekmiller <3
Thank you @d-vine, it was an absolute pleasure, you are super rad!!
Huggins
Dazzle
Ray of Sunshine feat. Darren Claxton by D-VINE on Choon...
---
---
► Listen on DSound
► Listen from source (IPFS)