Hey Steemians Today I am gonna show you how you can attest your steemit account to obyte wallet which is required to recieve future tokens from drugwars game.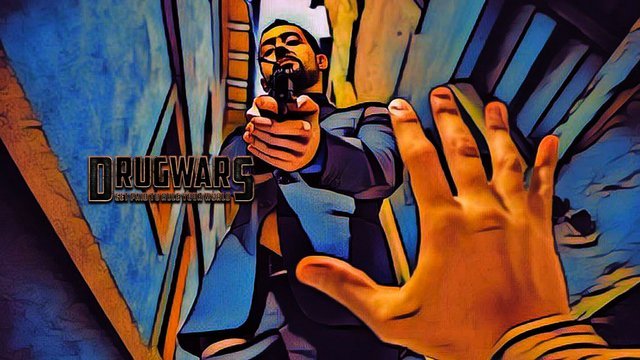 First of all download the wallet:
https://steem-byteball.org/#dropdown-toggle="
After that install the wallet and open it.
Click the chat button as you can see on the screen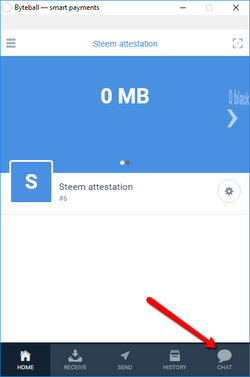 2 . After that Click on the "Bot store"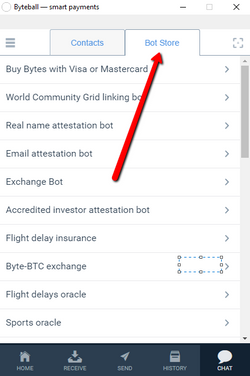 3 . Than Scroll Down And find The tab Steemit atteestation bot.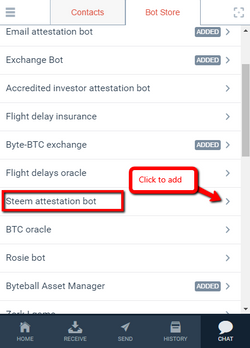 4 . After clicking on add the bot will send you a message .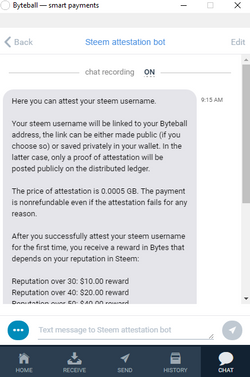 5 . It will ask you to enter the wallet address you want to connect with than click small blue icon on the left side Insert my address Small expenses wallet and press send.
6 . The bot will send you a link to register with your steemit account and you have to connect it and than close the tab
you will get a message and Woah your account is registered now!
People with reputation above will get a reward : 20$
Above 70 will get : 160$
You will get only 40-50% of the reward and the other amount will be locked for 1 year in your account.
Drugwars team will probably share further details and you will get an airdrop by midnight So Be Ready ...
Looking to write good content only so upvote and follow :)
If you have not joined @drugwars yet you can join it here
https://drugwars.io/i/wahab9107
And Dont Forget to join THE Gang @steemcartel