It's crazy how fast Drugwars became popular amongst Steemians. In just three days since its release, according to @drugwars more 1800 people played (and broke) the game and according to StateofTheĐapps there are 1251 daily active users - ranking #5 in the overall leaderboard! The numbers this game is already pulling are simply insane and the sheer amount of interest is staggering.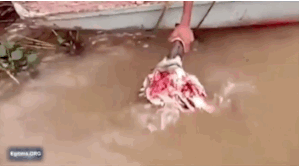 Actual footage of Steemians playing the game
Users were quick to realize how great of an opportunity to earn passive income this game offers and they are biting, eating it up faster than a school of piranhas would take to eat a slab of meat.
They swiftly took the chance and they aren't letting go!
Some have already invested massive amounts of STEEM in order to ramp up their production to earn more STEEM per day. I've heard reports of users investing upwards of a couple thousand STEEM which is freakin' insane! God only knows how much @berniesanders aka @ngc has thrown at the game. He is second both in coke production and in the number of soldiers he has, both of which cost a small fortune to build.
We can only pray he won't annihilate us when battles are re-introduced into the game.
I invested 100 STEEM and already got 25 of it back in two days!
I don't plan to invest more at this point until I get back my original investment which I'm expecting to get in the next 7-10 days. Then I'll keep reinvesting whatever I earn to produce even more and to be able to buy soldiers which allow you to attack other wannabe Kingpins and steal their dope!
If we were to judge by how it took off, Drugwars is destined to Moon in the next couple of weeks to a month! Surpassing @magicdice volumes is what I'm expecting to see it achieve. Especially when those currently gambling away their STEEM realize that they can invest it to earn passive income instead.
Could we see Drugwars take over Steemit's #1 spot on StateofTheĐapps? It's a little far fetched as we know that Steemit has cemented its place there for quite a while now, but who knows, anything can happen with such an addictive game that's greatly rewarding its players.
We are just in the early testing phase of the game anyway and most of the features we are looking forward to haven't been implemented yet. What you are seeing there now is just the skeleton of what's about to become one of the most talked about games in the crypto space, reaching far further than just the Steem blockchain.
I sure think/hope it will!
As soon as all of the issues are ironed out and we can play the game without having to go through the frustrating down times and reappearing buggs, we can consider onboarding users from other blockchains and even better, people who don't even know what blockchain is!
And when all of the new features are implemented, the game will actually be appealing to a broader audience of gamers. If we can smoothly onboard them by giving them instant, free accounts, sky is the limit!
Like many others, I'm extremely hyped about Drugwars and what it can/will do for the Steem blockchain and its players. It has a bright future ahead of itself and we have a lot to look forward to in the next couple of months.
Haven't played the game yet? What are you even waiting for?

Get in my crew: https://staging.drugwars.io/#!/ref/@runicar