Gang battle is too hard for us?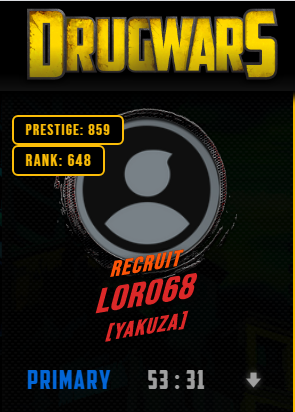 Hey fellows
Last month I wrote this post:
https://steemit.com/drugwars/@loro68/we-can-be-the-best-gang
I was very enthusiastic about my gang, but after a month, even my ranking position is almost the same, I cannot tell the same for my gang.
Unfortunately Yakuza slowed down on its rise and now we are 6th place at already 3 points far from 5th place and 7 points far from the top.
Even my contribution is increased on gang development, there is not the same from others members and it seems now only Loffspring is active as before, but to all our beloved boss Kobusi, Catmia, F-16 what happens?
Maybe we got attacked and we are now without power?
Now I am on top of deposit of Scientific Lab, Weapon development and Distillery school because having only a big headquarter is not giving anything to gang members....
I would like to get more info from my band members, I put a bounty as reward....