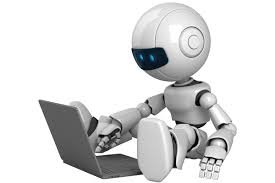 Yesterday it was almost like I could see the @drugwars bots being developed in real time. If any account is ever left undefended, 10 bots know about it now. With the financial incentive to game the system and very little strategy involved in combat, this game was made to be Sybil attacked by a few experienced programmers.
The first bot I noticed was @ahnimolsecs. This account was attacking me literally the second my immunity was gone. This bot can steal hundreds of thousands of resources a day just by attacking inactive accounts that have no defense. For a while I was "curation training" and attacking alongside its targets.
It turns out an account can get attacked multiple times in a row before immunity kicks in, so that 30% limit on theft is irrelevant because a bot can attack the account 10 times from ten different accounts and steal 97%.
When it really comes down to it this game was made to be Sybil attacked:
You receive resources without having to do any kind of proof-of-work in return.
Combat has no strategy, and even if it did, the resources to create units is essentially free for bots to farm; undermining proof-of-brain.
Financial incentive to game the system has created an army of bots much more quickly than a normal game.
Issuing commands in the form of JSON ops makes it very easy to bot when zero strategy is involved.
Soft caps on resource production encourage bots to simply create new accounts in order to increase the overall production of the botnet very cheaply.
Gangs have no purpose; a motivated lone-wolf bot developer will be far stronger than a gang of real players.
A well programmed bot will never lose resources, ever. They have 24 hour surveillance across multiple accounts. If they are going to lose a fight (or lose too many units due to a fight), they can attack a dummy target to avoid battle and then spend all their resources at home so they don't lose any. Then, they get the benefit of account immunity.
Not all gloom and doom!
This has been quite the learning experience for me. We are getting first-hand experience of what works and what doesn't. In fact, I've thought of a new blockchain-based tug-of-war battle system due to @drugwars.
When it really comes down to it, @drugwars has been, and continues to be, an interesting little experiment.