In-game wallet implementation and more...
"Even I have my purpose?" Marty was not sure if the boss was only kidding with him.
"Yes Marty, even you. We all have a role to play and you are playing yours perfectly."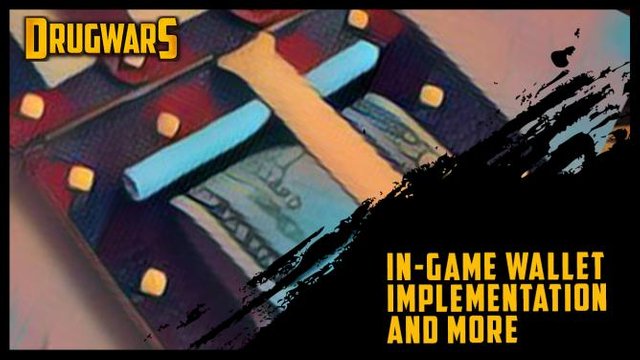 Our Easter egg hunt is finishing tomorrow and we still do not have the winner. Just to remind you, there are 10000 Future tokens or 100 steem waiting for you as a prize (your choice what you will get) so maybe think about digging a bit further to find those ten eggs. All the info about the contest can be found in our post
DW Easter egg hunt: WIN 10000 FUTURE TOKENS!
If you are busy with looking for those special eggs, this post with some info on our next developments will come in as a nice break from your detective work.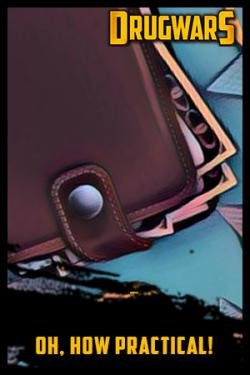 We are working on implementing in-game wallets that will store your Future tokens (and cards in the future). They will be secure and easy to use with the option to directly transfer your tokens to your wallet that you can easily generate in-game. Once we come to the stage of expanding the game outside steem and allow login with facebook, google etc. these wallets will be the first encounter with cryptocurrencies that many people will have. A person will not need to have a steemit account to log in, he or she will be able to acquire one, of course. The expansion outside steem will enable market growth and a new wave of players that will not only enjoy the game but come in contact with blockchain technology and cryptocurrencies. To many people all over the world, a possibility to play a game and earn money seems impossible. We are here to change that. If you were to ask an average Facebook user, who plays games on that platform, about his interest in earning money while playing, the answer would not be a big shock.
The majority of people on this blockchain are pretty much crypto-educated and know their way around cryptocurrencies, blockchain technology, and steem. All those people are, however, still a minority when it comes to internet users in general. Drugwars in-game wallet will provide the first contact to many who are yet to discover the use of cryptocurrencies.


Most of you have probably seen "Reduce the population and get rewarded" line in the game. We have told you before how we will reward you for your fights and we will. The more units you kill, the bigger your battle reward will be.
There are 3 ways you get rewarded in Drugwars:
1. Daily prize for drug production
2. Daily prize for battles
3. Daily heist
Each unit is worth a specific supply, for example, Big Mamma is 6 so if you have killed 200 of them, you have killed 1200 supply of that unit. Total population in the game is the number of units multiplied with their supply. When you divide that total population with the supply amount that you have killed, you will get your killed supply. Your reward for battles that you will get is calculated by subtracting the ratio of the daily_fight_prize and the killed_supply from the future rewards for battles. Up until now, we have been using 4% of the daily pool for the fight percent in the calculation of the future rewards for battles but we are changing it to 8%. We are doubling your battle reward! Here is the math:
total_population = total units x supply
killed_supply = total_population / defender_lost_supply
future_rewards = (game_pool / 100 * fight_percent) * steemprice / 0.005
reward_for_kills = future_rewards - daily_fight_prize / killed_supply
Reducing the population means you have to kill units and reduce their total supply that is in the game. Your reward will depend on the amount of supply you have killed and your daily fight prize. It will be bigger, twice as bigger because we are changing the calculation from using 4% to using 8% as the fight_percent.
Aditionally, since we are adding 5K FUTURE each day to the pool so do not be surprised to see bigger and bigger rewards.
Speaking of battles... Every player has his offensive power before the battle, depending on the supply of the units. With that power, the player goes into the battle and creates damage. 60% will be the minimum of the offensive power, it will not be able to go below that.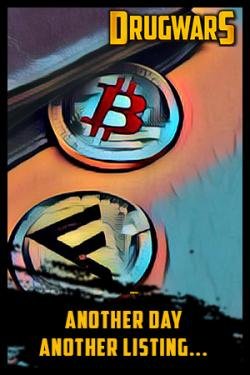 The Future token is beginning to grow, expand, and slowly become visible on the market. After Obyte, we are now available on
cryptox.pl
where Future token is for the first time available for trading with bitcoin. You can trade Future for BTC or BTC for Future. More exchanges will come soon as we are currently working on getting listed on other exchanges and pretty much excited about it. Future token will soon stand side by side with other cryptocurrencies and be available for trade in many different locations. This listing and the possibility to trade Future for BTC and vice versa is a huge step in a great direction. It is providing security, trust, and growth opportunities. The game is becoming more sustainable with each day.

Marty was not sure if he liked his role once he became aware of it but he was puzzled by the fact that even someone like him can be useful.
"Are you not happy with your role Marty?" the boss smiled because he already knew the answer but he needed to ask it anyway.