Battle system: skills and upgrades
"Battle system," you said and on that, we have been focused. Since the game is still developing, upgrades and improvements are fast and regular. They will continue to be like that. Our mission is to create the best blockchain game in the world and we will not stop until we succeed. Your valuable input and feedbacks are very much appreciated. They are the wind beneath our wings that push us further than we imagined.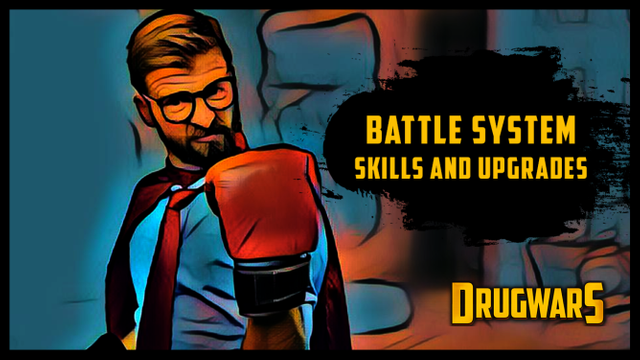 In this post, we will introduce to you three major upgrades that will improve your battles. The first one is the improved battle system where units will no more be fighting in a group. The second one is first skill implementation to a fighting unit and the third is the improved simulator which you can use to correctly predict the outcome of your fights and see, in advance, what is going to happen when you attack someone.


The upgrade will be released sometime tomorrow and will change how the battles will play out. Up until now, units were grouped. For example, a person (let's call him Marty) sends 10 bouncers and 10 ninjas against someone who has 10 rowdies, 5 big mamas and 5 mercenaries. 10 bouncers attack 10 rowdies, 10 ninjas attack 5 big mamas, and the mercenaries attack the bouncers or ninjas, if there are any left. This will not happen anymore because those units will be acting independently. 10 bouncers will not attack as 10 bouncers but 10x1. They will all hit but not as a group. Let's see what happens with the same fight with the old and the new system.
The old system: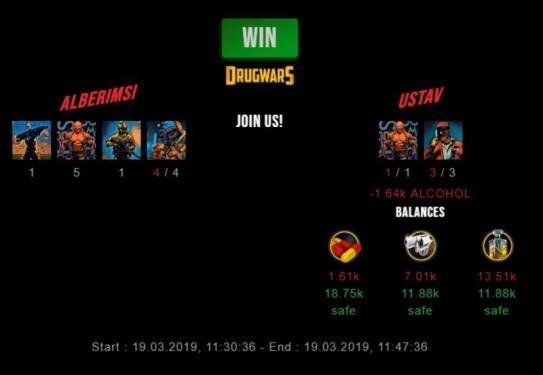 In the old system, units were grouped. The player lost snipers instead of bouncers because each unit was grouped and each group could only attack once per round. Bouncer hit the bouncers and the snipers hit the knifers.
The new system: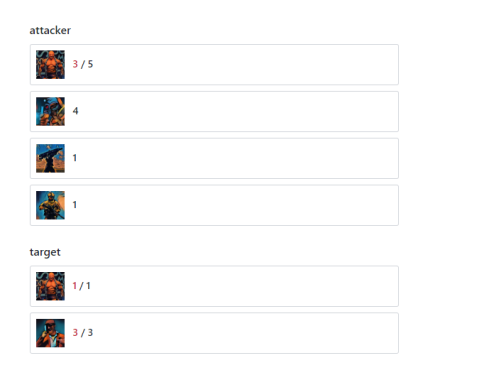 In the new system (that will be implemented tomorrow), only bouncers die because they are melee and not grouped. The player did not lose his snipers. There are still rounds and still max 5 of them but the units will now be acting independently. The best way to precisely see what will happen is to use two simulators. Use the old one to see what happens now and use the new one to test what will happen tomorrow.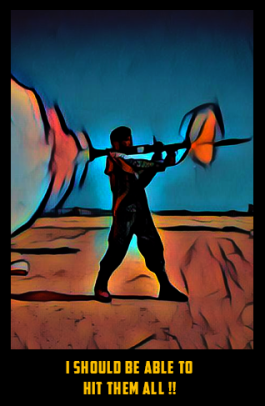 Another great upgrade is our implementation of skills to specific fighters. The first one that will receive his skill is the Bazooka guy. This fighter will have a unique skill that will permit him to hit 5 targets at once and cause splash damage. His damage will be divided by 5 so each of those targets gets the same amount of damage. Skills to other units will gradually be implemented too. When this gets implemented tomorrow, the info about that skill will be available in-game, as a part of unit description.
With equipping units with different and unique skill sets, the game will become more interesting to play because players will have to be more careful and imaginative before each fight. Skill sets will provide additional advantages and more combinations to think about.


The new simulator is already available. We suggest you use both the old version and the new one to see how the battle will be different from tomorrow. When we implement the new change, only the new simulator (v0.1.15) that is connected with the new battle system, will be available. You have until tomorrow to use the old one to compare your battles with those that will happen in the future.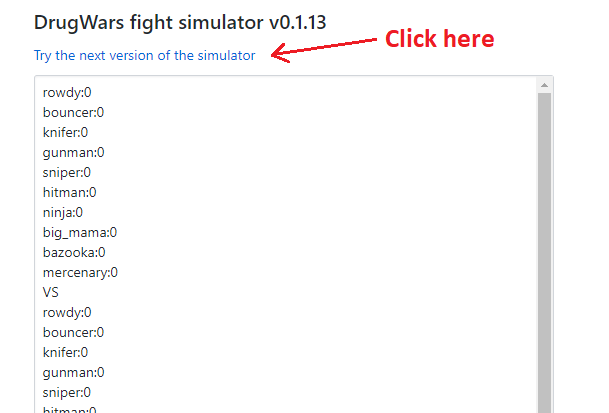 If you click on "Try the next version of the simulator" and open it in a new tab, you can compare how the battles are looking now and how they will look tomorrow when we implement the change. You can visit the simulators directly on these links:
Current simulator, v0.1.13
New simulator, v0.1.15

"Here is your Aspirin boss." Marty handed him a pill and a glass of water. Water? Really? Who drinks water?
"You said you were going to pay me for the fights boss. When will that happen?" young protege scratched his head and did not want to look his boss in the eyes.
"I did? I sure talk a lot when I am drunk. Soon Marty, it will happen soon but I will pay you depending on how much units you have killed so do not come begging for something you did not deserve. "
Marty took the empty glass and was not satisfied with the answer his boss gave him but then again, Marty was never satisfied with anything. The sound of tires squealing interrupted his thoughts. The music in the room was not loud enough to mask the gunfire that started...