Drugwars? More like Drug Bores...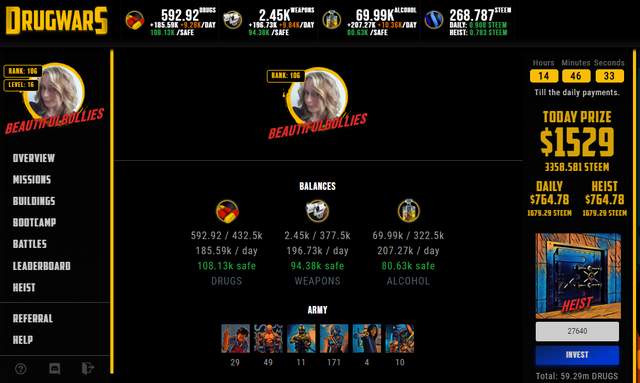 Drugwars, I was probably one of your biggest fans, even after you changed the payouts to be non existent for big 'investors' at the start.
I wanted to play the game and for a while, it was fun.
Last night however, you made a huge mistake in my eyes if you want to keep any active players at all. Changing the attack mode so that only 1 person can send troops to a target, which then activates a shield for 6 hours, was a kick in the teeth to everyone who plays.
Before, we could send troops in and if there was anything left over to steal, we could get a piece of the pie. Now only the fastest bots can get to the targets fast enough. Anyone with a slower connection or who spots the shield down seconds too late, doesn't stand a chance.
You say this will get rid of the 'ninja bots' well yes, but you also just lost all your active players too.
I personally spent way too many hours on this game, but I loved it so I didn't mind. It was fun. You have sucked all of the fun out of the game.
If your intention is to get rid of all the players so you can retire quietly, well done.
If you wanted to produce a game that more people will invest time and money in; you just lost the war.
To all my fellow players... It was fun...
BTS address: bb-bulldogs

A huge thank you to @zord189 for my bouncing bullies signature!