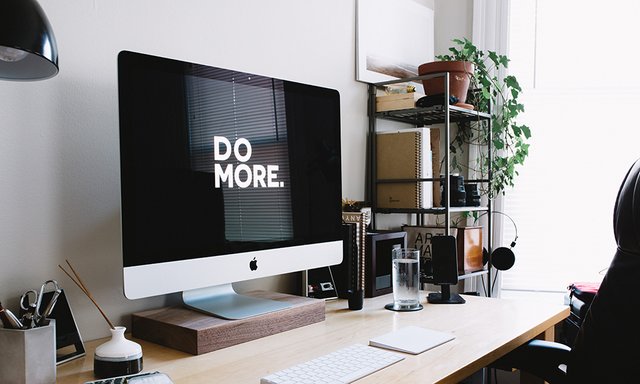 ---
8 Ball says: Possibly.
---
Envision the end.

Welcome back to our weekly Drop in the Ocean post where we feature the amazing content that was created for the show.
This weeks topic was Goals and thank you to everyone who met the goal of posting their take on the topic for our Drop in the Ocean show on Monday. Goals can be as easy or as difficult as you make them, understanding yourself and your limitations should also be your first goal to avoid not accomplishing a goal and to keep it from being something that deters you from ever trying again.
Not all goals are so big that they need much consideration before setting and meeting them, goals seem to come in packages big and small. Each has a reason to be met and in the end, the answer is almost always that you will be happier once it has been achieved.
Our goal for this week? To have you join us as we dive right into this weeks Drop in the Ocean.
---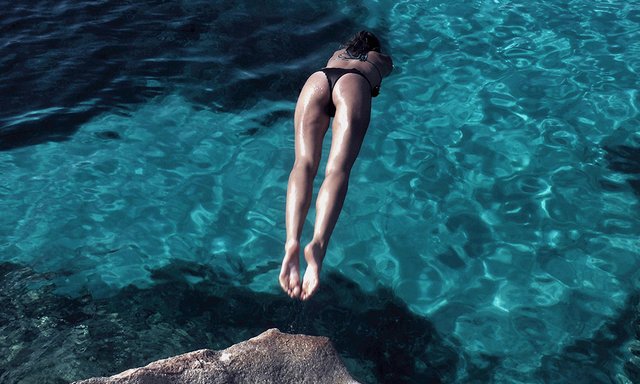 Photo by mauro paillex on Unsplash
---
The votes have been rolling in from the attendees of the show and we have the posts ready to share with you all.
The top two voted writers will 'level up'. When a member has levelled up, they will receive a daily upvote from the BuddyUP account at 50%. The member keeps their level for 2 weeks, unless they level up again on DITO within those 2 weeks. Every time you level up, you will receive an additional 10% on your daily vote, maxing out at level 5.
The writer with the most votes will be resteemed straight after this post. This is so we can all look back at the BuddyUP blog and see the winning posts from each week.
---
And the winners are...

Voting has now been opened to allow every @BuddyUP member to cast their vote for their favorite Drop in the Ocean post, instead of only those who attended the show. With all the votes in for this weeks Drop in the Ocean posts, we are happy to present the two who will level up this week.
If you are wondering how you can join the Drop in the Ocean show, you will find all the required information at the bottom of this post.
Now, let's find out who gains a level this week...

Coincidently he has recently been asked to compile a list of personal goals. The person who made this request (@Dreemsteem) just so happened to recommend the topic of 'goals' for this weeks Drop in the Ocean.
One of these goals he shares with us serves as inspiration. The road to achieving this goal is the perfect example of taking it one day at a time.
---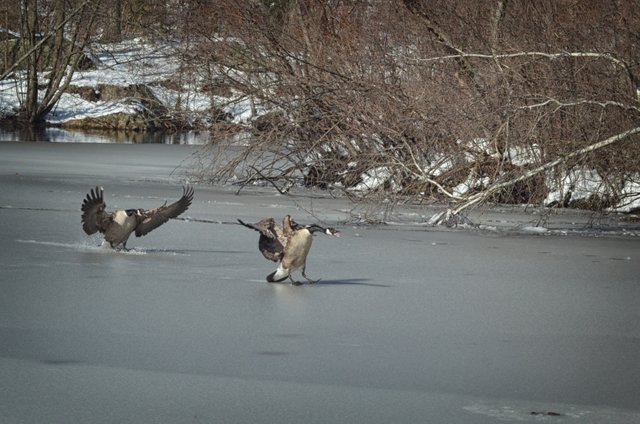 It's going to be long and hard. And there will be sore days. But, nothing in life is easy, some soreness is required.
No pain, no gain; which no matter your philosophical view is something that will always resonate. Once you have read his post you may then add literally in front of that saying.
We wish @bluefinstudios all the best in achieving this goal, which will be worthy of video. We are sure that there are other goals on his list, which are also worthy of celebration when achieved but few goals mean so much to a person as the ones that return what you have lost.
Be sure to read about his inspirational goal here here
---

Having a love-hate relationship with the whole idea of goals, @penderis does things the only way he knows how... in true 'Penderis fashion'. Setting some goals for himself to accomplish before the end of the post, he treats us to a peek inside the workings of his mind when it comes to this topic.
Sometimes we just can't be bothered but @penderis did a great job setting goals and actually get them done right there before your eyes. A nice poem, 100-word story and more to show you that when you put your mind to it, you really can achieve your goals.
---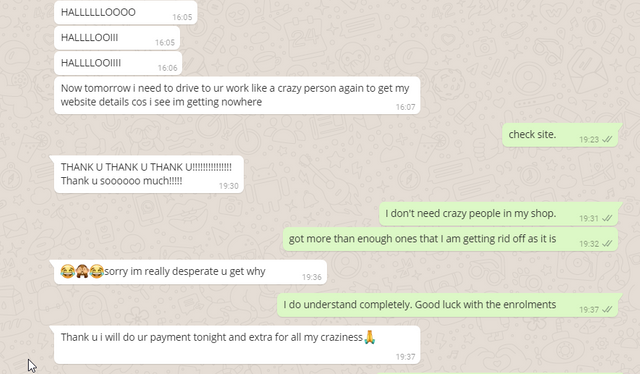 ---
Pennies had a goal, once upon a time.
Value returned after purchasing with a dime.
Deadlines? @penderis doesn't have time for that, sharing with us a conversation between him and a client that shows how two people having a similar goal in mind will see the road taken diverge only to still end with the same result.
Make sure to check out the goals he accomplished Here
---
Current DITO standings

---
Our runners up for this week

We are happy to report that our goal to have a good Drop in the Ocean show was also met, maybe an unspoken goal, like those rules we all know and this is sometimes what you need. In fact, science seems to think that not sharing your goals would mostly be the way to go.
I am starting to think that they wish us to suffer in silence. Maybe just rephrasing our goals when sharing will avoid you feeling pressured when people agree and you later wish to not follow through or even worse when you share your goals and then feel disheartened when they contend with your ambitions. Rephrasing how you state this could help maintain your will to still follow through.
So where are the rest of the posts?
---
Sharing her Steem worthy goal of reaching 500SP in just a short few months. It is evident that this is likely and only made to look simple by the hard work she puts into honest engagement.
@Maquemali - Steemit Secret Goal

A post that will help you learn to know yourself just a bit better, humorous and informative, this is a must read for anyone struggling to understand why they might not always achieve all their goals no matter how simple.
@YouhaveWings - Re-thinking Setting Goals

Shares how she manages to accomplish goals although she is often on one of the extremes and is attempting to find balance as she has started her first day actively working to achieve her goals.
@DreemSteem - Goals Day 1

Shares their goals of not only growing on steem but allowing that growth to provide for people offline aswell.
@TheHive - The Hive. Word of the Week from Buddy Up.

Cautioning us to have grand goals but be realistic with what is achievable in the short term, she clearly explains her views on goals and what has worked for her. Great advice on how to approach your goals in the future.
@Monchhichi23 - Make reality your friend when setting goals.

---
How do you get involved?

Have you been reading through and wondering how you can get involved with our community/show? Below I've listed the steps to take, so you can jump into the action and share your perspective and views, with all of us here at BuddyUP.
Head over to our BuddyUP server. You can do this by following the SafeLink post here.

Think about the topic for next week, which is...
OBLIGATION
Write a post about that topic and come by to the Drop in the Ocean show on Monday (20:00 UTC) to present it and join the conversation.

You are welcome to bring with a post on the topic from any other sources which you feel will contribute to the discussion. Bring a friend, bring a post and bring yourself.
If you are new and you don't have a membership to BuddyUP, you will receive free access if you present in Drop in the Ocean.
The final and the most important piece of information is... do not publish your post until Sunday or Monday. This is so we can give you all the best amount of exposure possible on your posts and also so you get paid out on the day of the show; so you can come back with an even bigger smile on your face!
---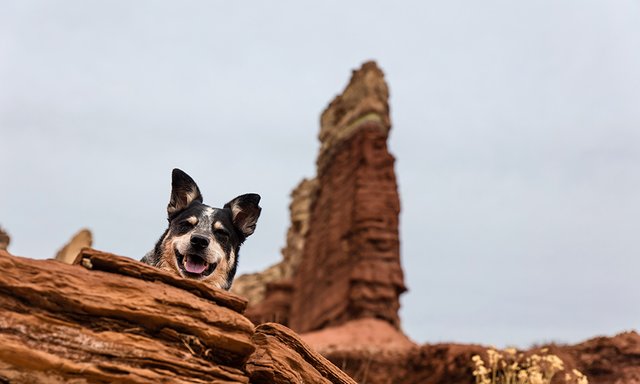 Photo by Patrick Hendry on Unsplash
---
You can come and speak to any of us in #the-lagoon (general chat channel in our server) or if you have any further questions, you can direct message @calumam or @penderis, and we will get in touch with you.
We're looking forward to seeing you all next week for Drop in the Ocean!
We all grow together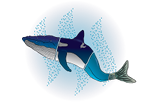 ---
This has been @penderis and @monchhichi23, thanks for reading.
---
---
All headers are credited in this post here & images are credited individually or are from the authors post.
Photo by Carl Heyerdahl on Unsplash