Was it made by the Dwarves, the elves, or some un-categorized interdenominational beings? I haven't fully decided yet but at the moment I'm thinking it's an ancient Dwarven war machine.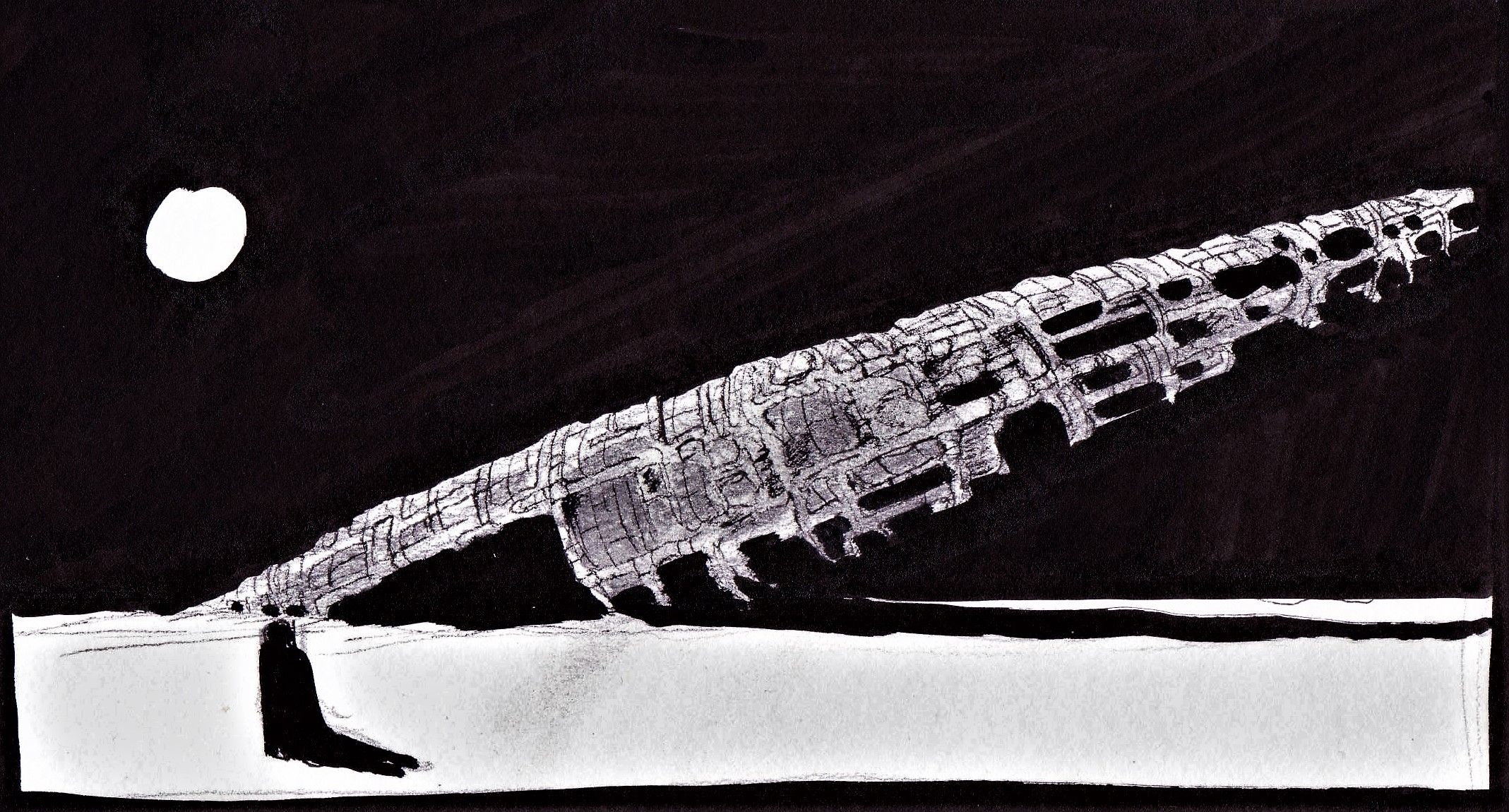 Anyone who knows how to fly it died hundreds of years ago. The Dwarves sealed themselves away in the mountains, deep underground while the bomb blasts swept through the land. Their technology is still a marvel but it is a shadow of it's former self.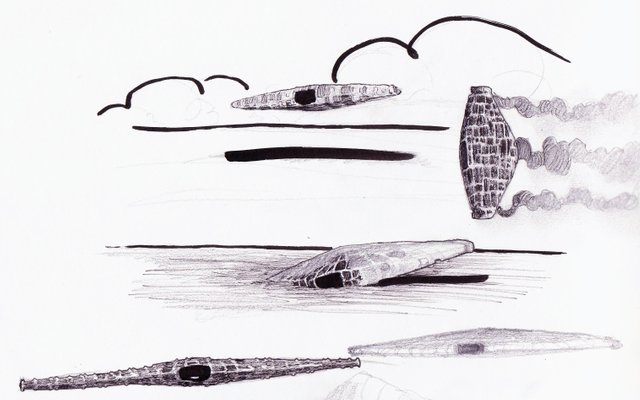 The sandy wasteland is the last resting place for many Dwarven war machines. The sentinels may still roam the sands, but the skies are free once again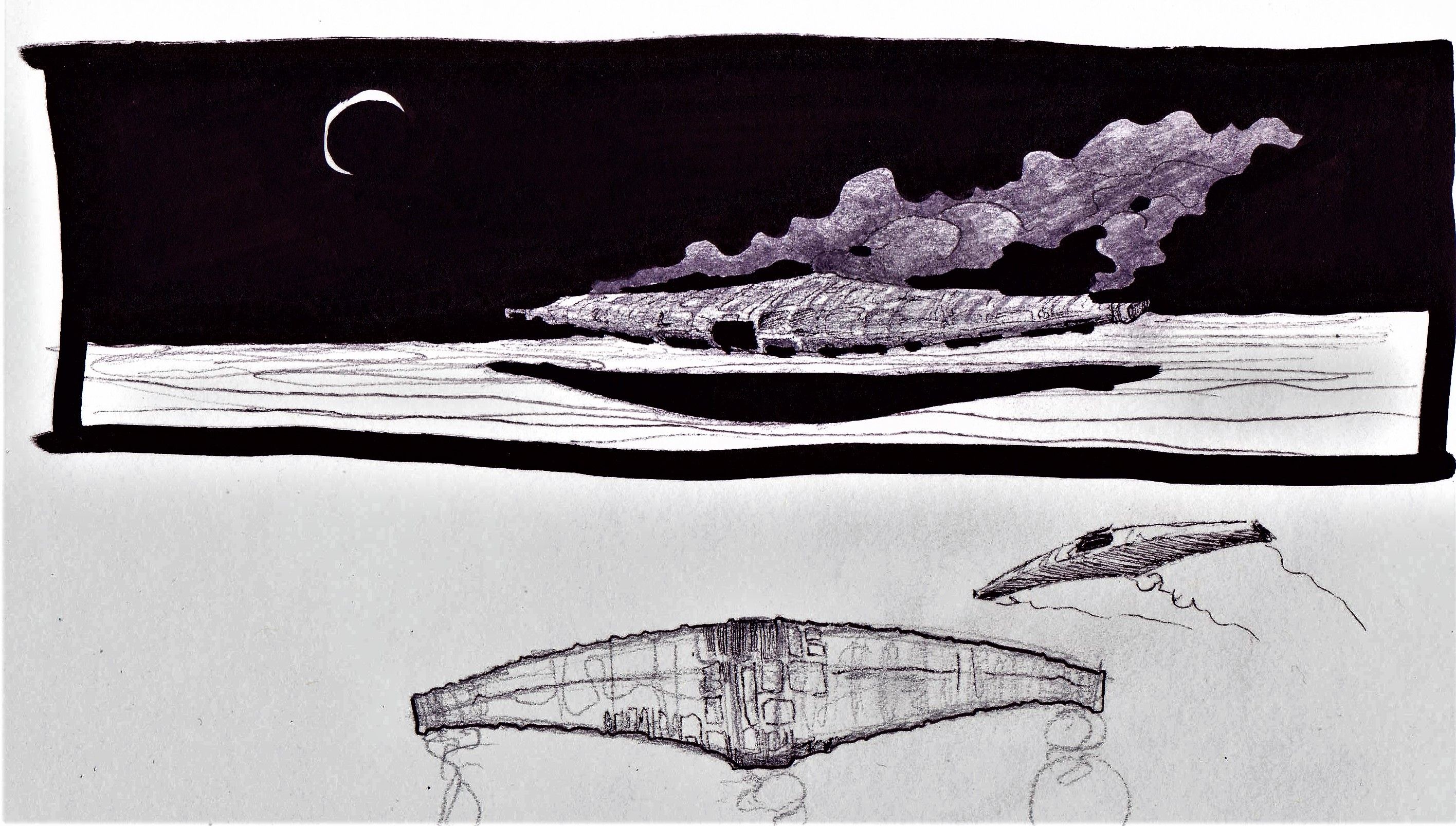 Let me know what you guys think of this design. Does it look too similar to another ship you've seen? I'm hoping it's original but sometimes you can copy a design without realizing it. Thanks!
Steem On!