Owl's Eye
A pleasant morning to everyone!
I am back again with another eye drawing. You know how crazy I am with drawing eyes! I just love to draw them, because they are so beautiful and complex. Every eye is different from people to animals which makes it very challenging to draw every single eye of different species because there will be a lot of variations to it, which makes it very fun to draw.
So, Today I will be sharing this Owl's Eye. I deeply hope you would like it.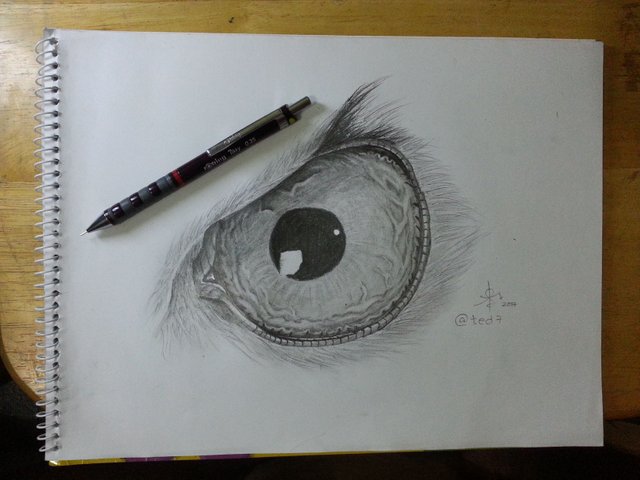 This would be my first drawing of an animal's eye. It was quite a challenge because it was so hard to make the veins look real, It took quite a while for me to figure out how to draw it.
Fun facts about owl's eye
It's their most striking features
The viewing field of an owl is about 110 degrees, with about 70 degrees being binocular vision(this is the field of view where they can perceive a single 3-dimensional image, more like a focus zone)
They cannot do the eye roll like a bitch or move its eyes because they are held tightly in place by sclerotic rings(this are the bony structures in the skull). Maybe this is why they are able to evolve and make their neck rotate for about 270 degrees to compensate for the restricted eye movement.
They have super awesome night vision because of how big their eyes are. It can efficiently collect and process small rays of light.
Facts Source: Link
How I drew it:
Materials Used:
*Sketch pad
Mechanical pencil (0.35mm)
Pencil (8B & 4B)
Eraser
Blender
Step 1: Outline
Here, I started drawing the shape of the owl's eye. I used my mechanical pencil and drew it not so lightly. It is important to shape it correctly because it will affect the final drawing, so I carefully drew the outline by looking at the reference photo making sure that it is the correct shape.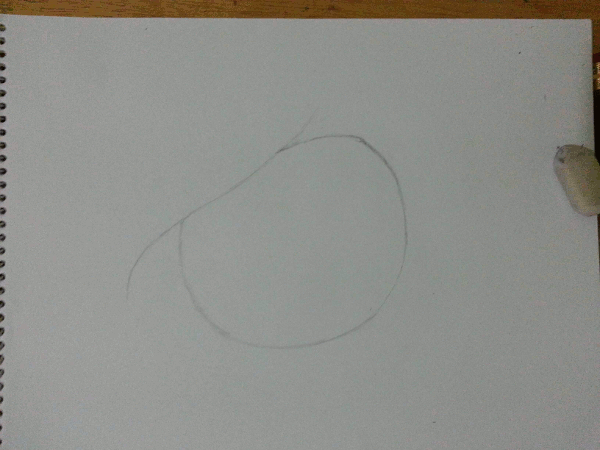 Step 2: Adding details (eyeball)
Now that I have finalized my outline, I then started to darken the lines around the eyeball using a 4B pencil, then added I used the mechanical pencil to draw lines inside the eyeball and then used the blender to smoothen the surface.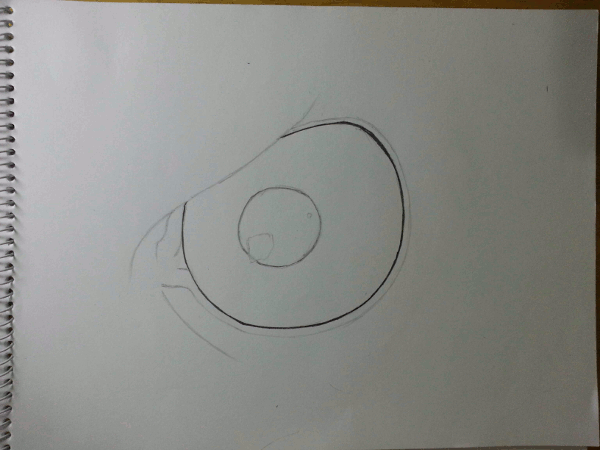 Step 3: Adding more details (eyeball)
Here, I started adding the veins which is a pain in the ass to draw. This part took the longest because It was so hard for me to draw it . I drew the veins by using the eraser, the erased part would be to indicate the highlight of the vein that is pooping out and then I drew lines around it and blended them to create the shadow of the vein.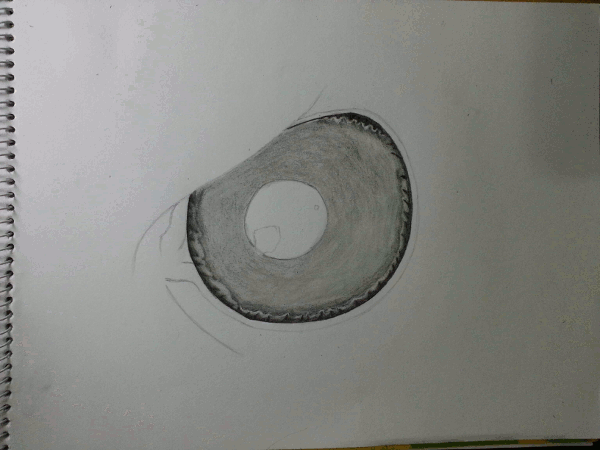 Step 4: Completing
So, I was finally able to finish the veins which was the hardest for me to draw. Now, I blacken the iris leaving the highlights to be to be white, but I drew little lines to show the fur/feather that is reflected by it. After I'm done with the eye I then started to create the fur like feather around the it. I drew it by doodling a bunch of lines then blended it to create the first layer of feathers then I used an eraser to create a second layer of white feathers then finally drew lines to create the third layer of feathers.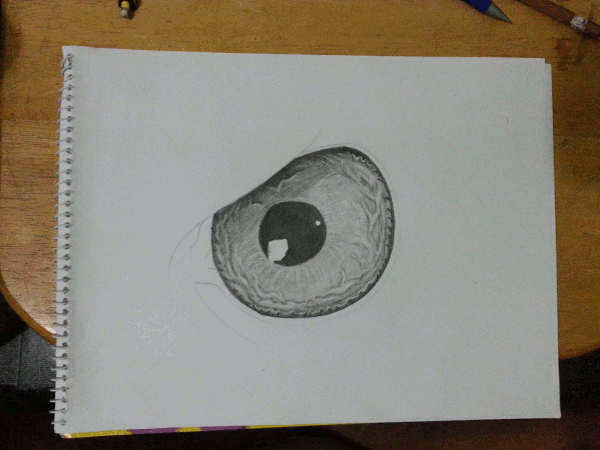 The complete GIF process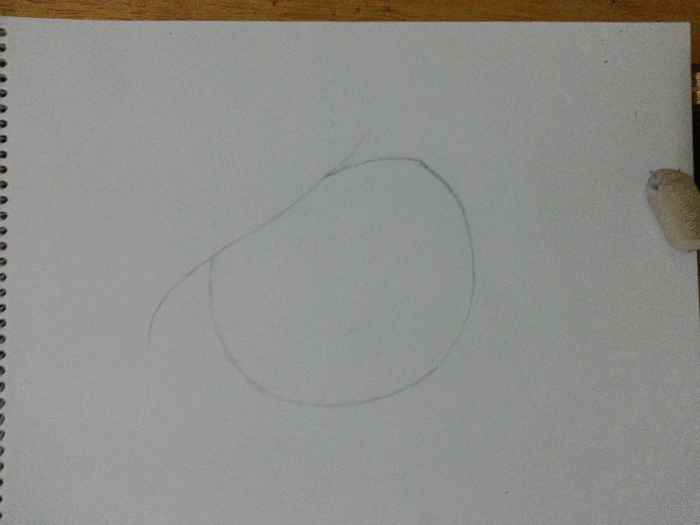 And so, this is the final result of my drawing. I am hoping that this is enough for you liking.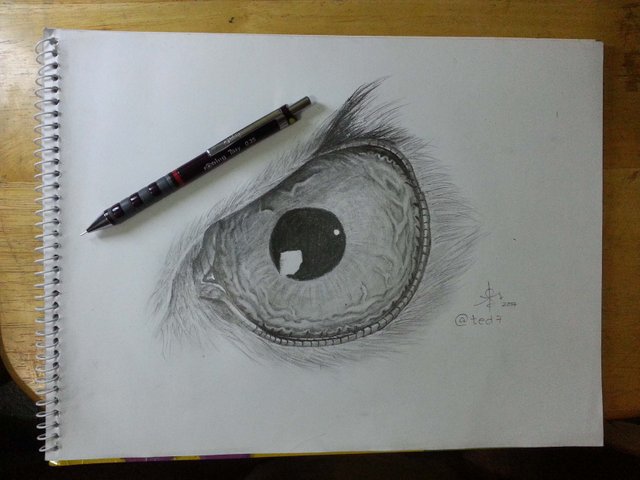 Thank you very much for visiting my post
I hope you enjoyed it
I would really appreciate if you would also visit my other drawings:)
That is all for now :)
See you again on the next post
ted7
signing out,