Vivi is a black mage from Final Fantasy IX, and he's the youngest character in the game. In the beginning of the game, he's doubting himself a lot especially about his self-worth, as he's introverted and clumsy and afraid to use his abilities. I think a lot of people can relate pretty well with these feelings, and that's probably why he's a very popular character in Final Fantasy games series.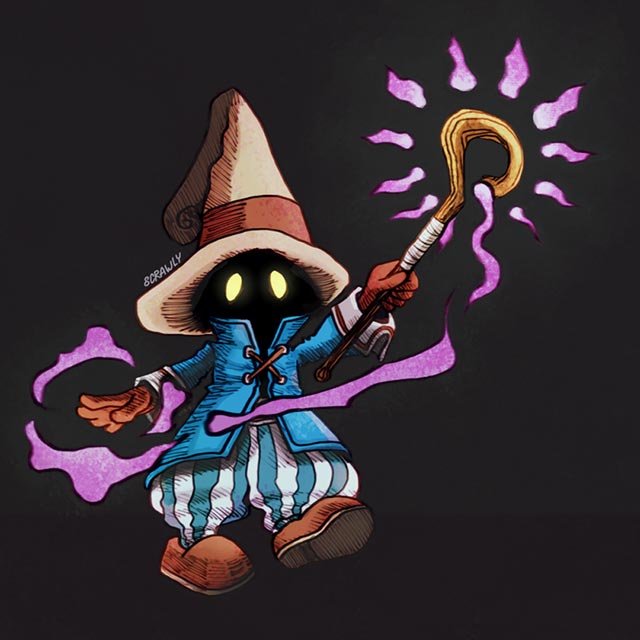 big version
Final Fantasy IX is copyrighted by Square Enix. Fanart made by @scrawly.
All Rights Reserved
I caught the flu T_T.
Status: New sketch -> coloured artwork

My Steemit Journey
I draw with Wacom Intuos and Adobe Photoshop. I joined this website to share my art journey and to improve my skills. I'm also here to meet nice and chatty people, especially if they're passionate about art. Follow me if you want to be a part of my adventure, or say hi to me on popular Steemit discord servers, I frequent most of them.
I am a curator for curie, c-squared, nTopaz, and a moderator in Steem Artists. If you are an artist, join us at Steem Artists discord channel here: https://discord.gg/ENN8KCb :).
See you around ♪