Storytime animation Intro part of the video? And some crashing expirience (PREVIEW)
Heyoo I haven't posted here for like.. A while XD sorry, I'd join more contest but got distracted on doing puzzles and making the actual video.
Now this is just the intro to the video and rendered all, I MIGHT have changed somethings on this but you all just get to see the intro of it.
Maybe you guys can like.. Criticise about it, one thing that I'm taking note of that the dialogue feels weird, but I guess I'm trying more, I don't know how to talk to myself LEL.
Also.. Ehem.. Let me tell you about my crashing expirience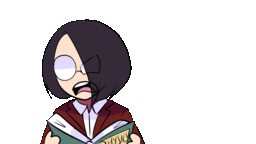 OKAY SO AAAAAAAAAAAAAAAAAAAAA.
Who here hates crashing? Well nice because I HATE IT AAAAAA. I'll explain it all in detail cuz AAAAA
1st crash
So I was just trying out premiere pro. And I havent been on it for like.. Years. So it felt very new but familiar at the same time.
And I got into 30 seconds of it and for me its long and BOOM 3 hours of progress of that. Gone.
Turns out that my autosave wasnt on?? So I'm like ok fine.
Then
2nd crash
I turned on autosave.
So ok, I was back at 30-ish seconds, and I'm like damn I worked on it faster, and yknow what happened, THATS RIGHT IT CRASHED.
and you might be like, aw damn, well atleast you autosaved but when I try to reopen my premiere pro,.. DIDNT EVEN AUTOSAVE.
NO FILES WERE SAVED I HAVE TO START OVER AGAIN AAAAA, turns out I think its because of my dads PC running out of memory so.. I had to kinda manually save by myself. Yknow.. Ctrl+s. I mean yeah there is still crashes but its not severe as the last two since it's last saved something recent like 1-3 minutes ago, and just spam ctrl+s key too much.
So.. there is no way that nothing will mess up, right? I mean come on by this its already over right?
The crash finale
I swear it never ends '-')
Now this is a different crash, after I finished all the video, I was very proud of it, but then.. It crashed.
Oh pff, thats fine, I already saved it all, what could possibly go wrong.
I clicked on the file and.. It crashed again, whenever I opened the file.. IT CRASHED. I WAS SO MAD. WHAT THE FUCK, I panicked like holy shit.
And thank the fuck god this holy boy named @/turtledancedaily fuckin HELPED ME. With some weird explanations about the overdrive, like damn I'm just listening or.. Reading and I still have no idea what was going on cuz I'm not a computer hardware guy.
And hes just like "restart your computer" and.. IT FUCKIN WORKED what the hell XD
Turtle thanks or else I'd still be mad at myself.
The end yay (hopefully theres no more.. Why are we still here jsut to suffer..)
---
An another thing is like I'm trying to make it more original I guess? And likeable characters, theres also a deleted scene, but maybe thats for an another day. Hehehe
One thing I'm really trying to imrpove on is the look of my videos, not the animation, but like the colors, and also the writing and likability of the characters since thats one main thing I need to focus on.
Since you are here I'll show ya some screenshots and sprites I guess (I don't know why I'm handing ya'll the power to get my sprites or if I should even give them at all haha)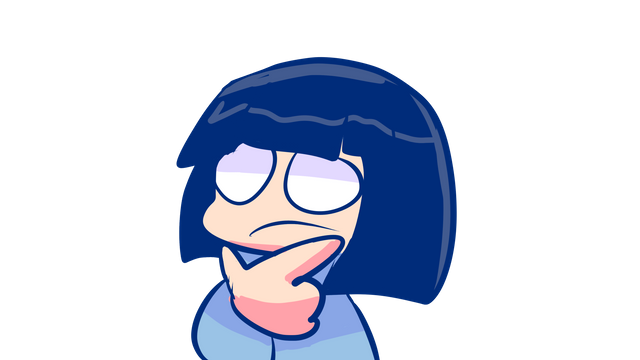 Blue Maya thinking emoji (HMMMMMM swirly effect)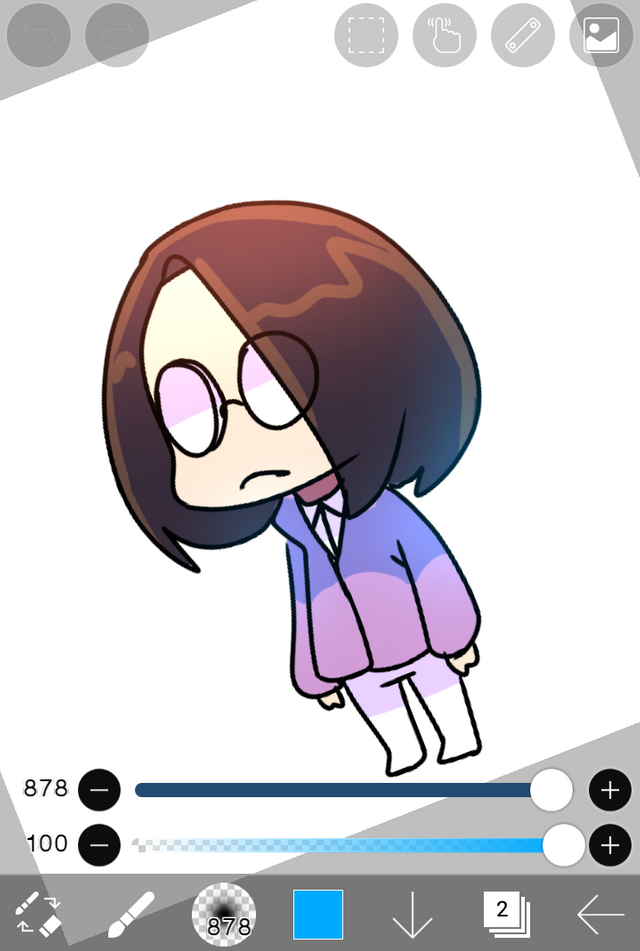 This isn't in the preview but its for one of the parts of the video. Its only like.. For a split second but hey the prettier it gets amir8 hahahah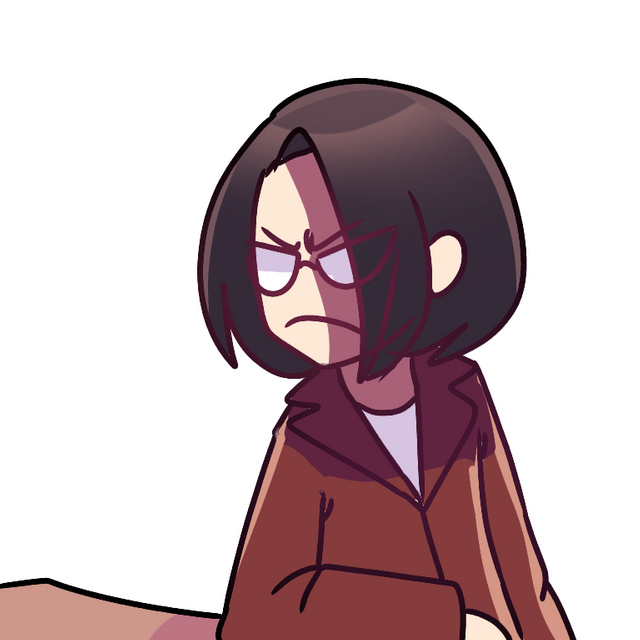 This is the first version of Red Maya, I thought she'd be even more rude and edgier and just plain out mean, but I'll tone it down to just a girl who just wants to die and not live a.k.a my generation.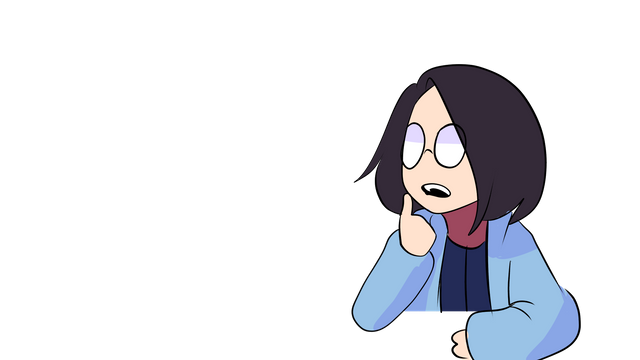 Now this is part of the video. Hueeueuhe idk how long it all took