I wanted to make a design from a female archer using the elements of steampunk and manga style.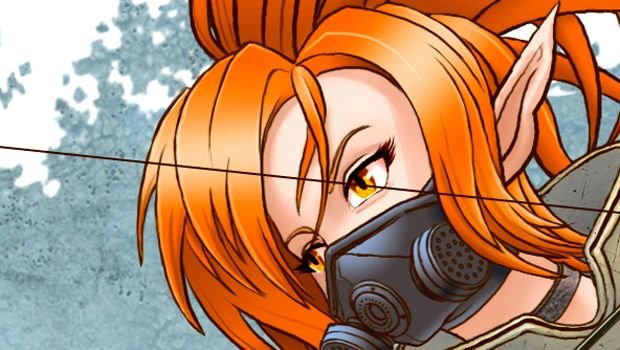 I painted this picture digitally, with Photoshop.


First, I outlined a dynamic move when the character shoots with his bow while jumping.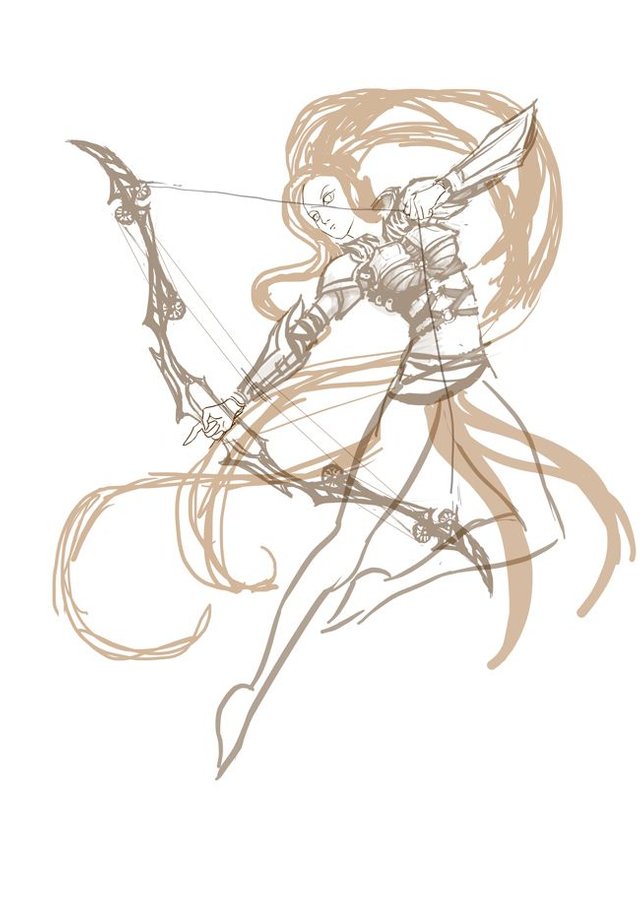 On this sketch I designed a metal bow, its complicated system is typical of our steampunk and the gracefulness s typical of manga style. The style of manga and steampunk is based on Art Nouveau, it was in the early 20 th century dominating style. The manga style's hair is based as the curved lines of plants of Art Noveau.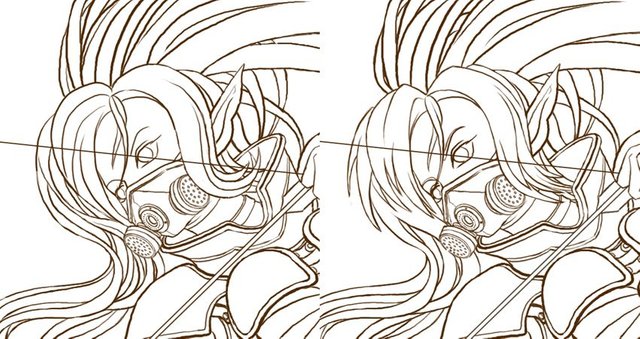 First I drew a lot of small locks around her face, which was so confusing. So that I have shortened them and drawn their lines more dynamically.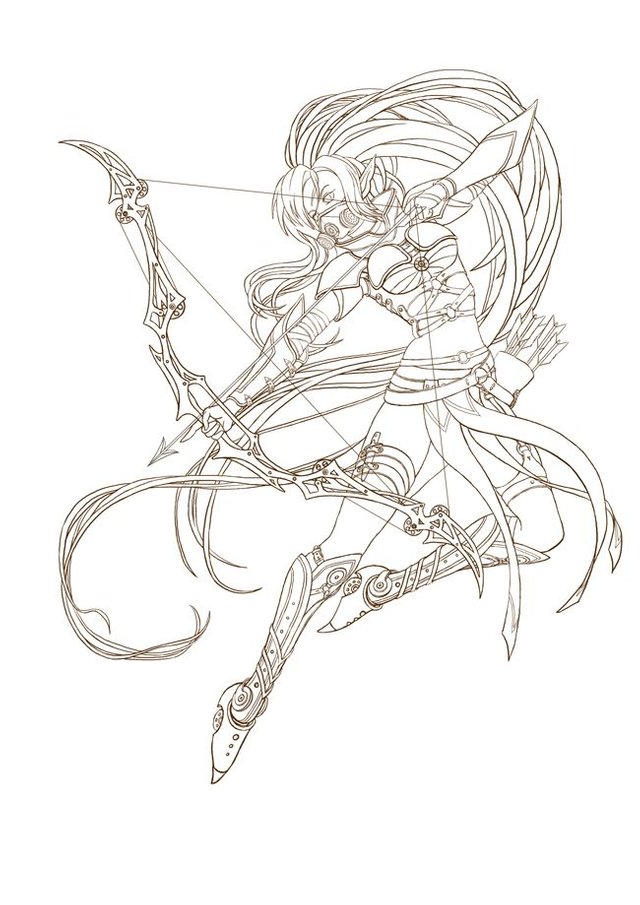 At the final draw I finalized the elements of clothing and all the small details in the picture. I drew a gas mask on his face. In order to remain mobile, she wear few leather and metal armor that are attached to leather belts, as well as the quiver with arrows, the small poisoned dagger on her right thigh, and her robot legs. The character has big eyes and long legs, these proportions are characteristic of manga style.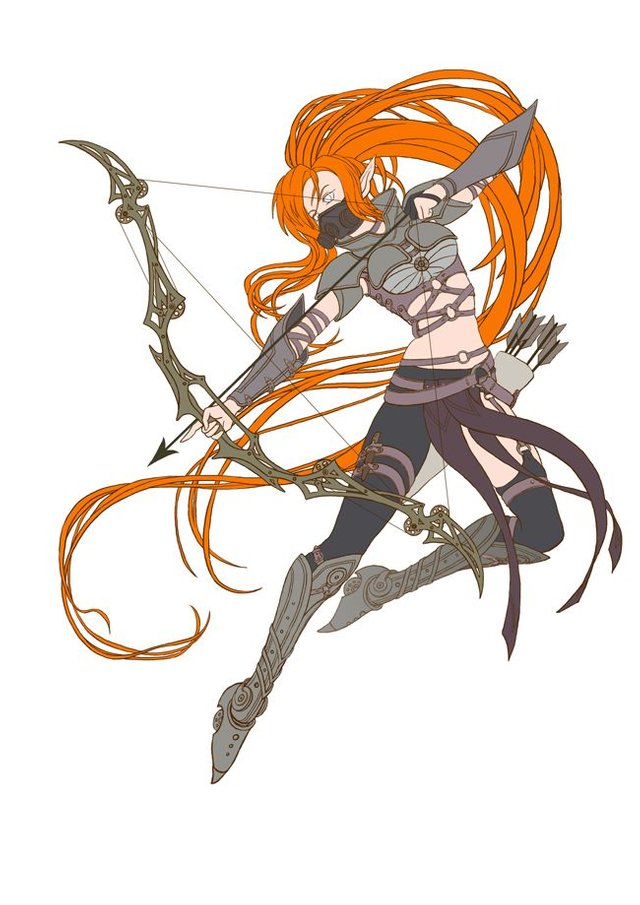 Then I painted the color stains, her hair got vivid orange, the various metals got greyish-greenish, the leather got purple-toned, the gas mask and pants got dark gray color and the quiver got a light gray shade.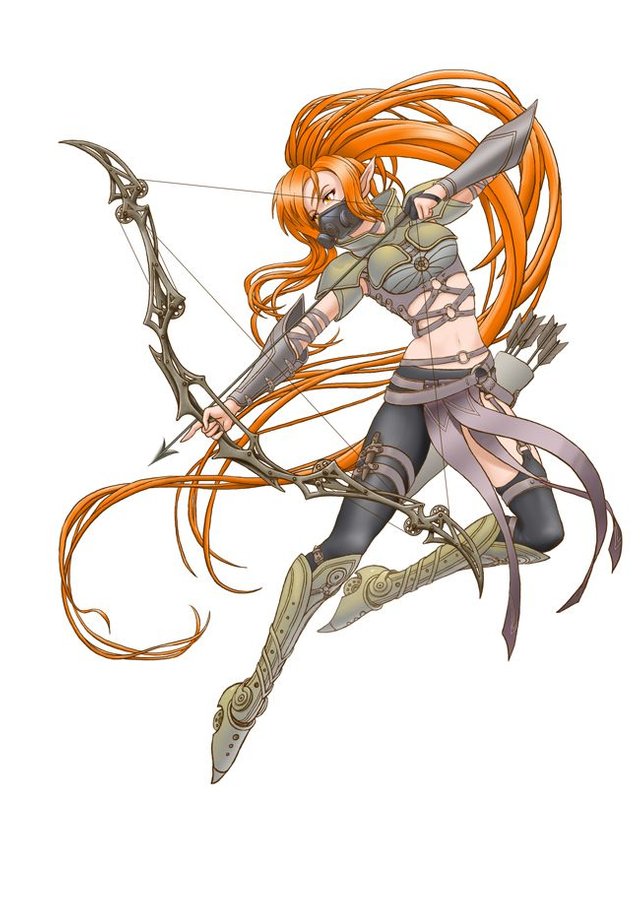 I painted the light and dark tones of each field as if the light came from above. The metallic robot legs and metal armors became light bluish reflections yet. The light shades of the rubber gas mask is not white, but it is blue due to the specific of the material.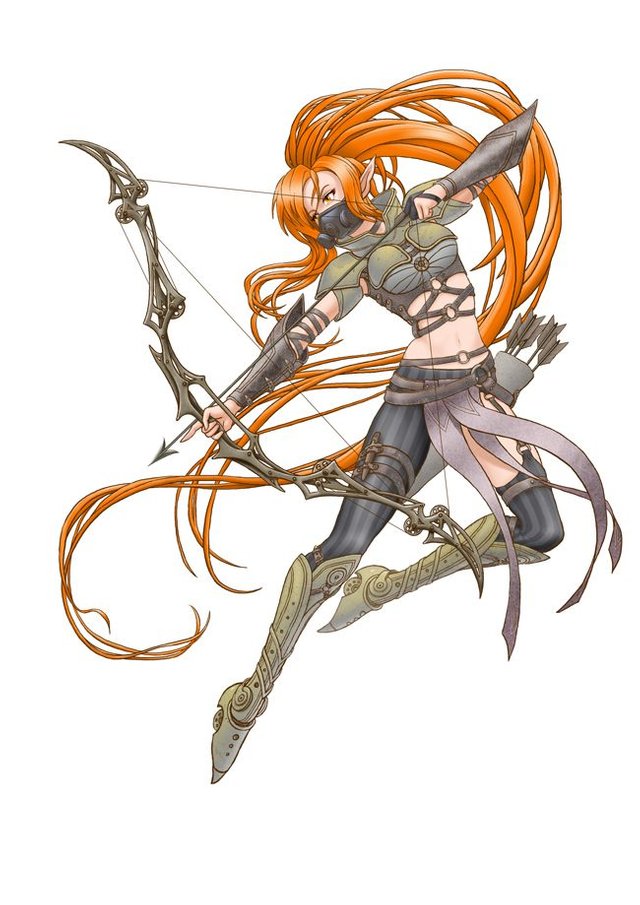 To achieve the material effect, I used my own textures (but you can use free textures as well) that I placed over a detail on a separate layer using the mask of the given color space and set the blending mode of the layers so that it use the underlying layer color ( For example, the subtle leather texture is set to overlay blending mode, and the metal armors are only scratches texture, which is set to multiply mode.)


I chose a bluish color for the background, which is a complement to hair color and I used here a concrete texture. I put a glitter effect at the tip of the arrow, below was a layer with a 60% transparency light blue and above this layer I put a smaller 100% white top layer.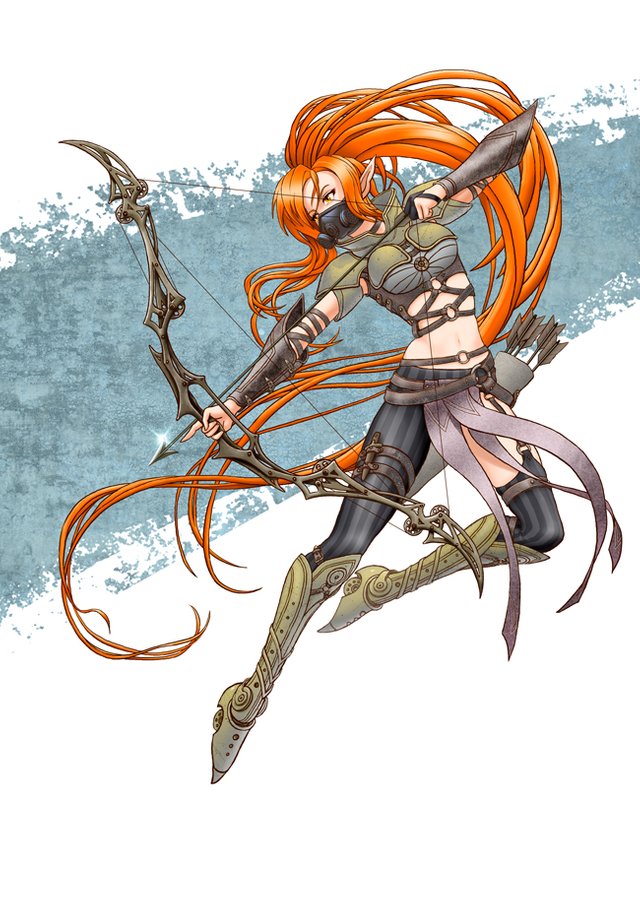 I used the brightness-contrast for the final image that to make color tones more vigorous. This is my first attempt that I draw a picture in manga style.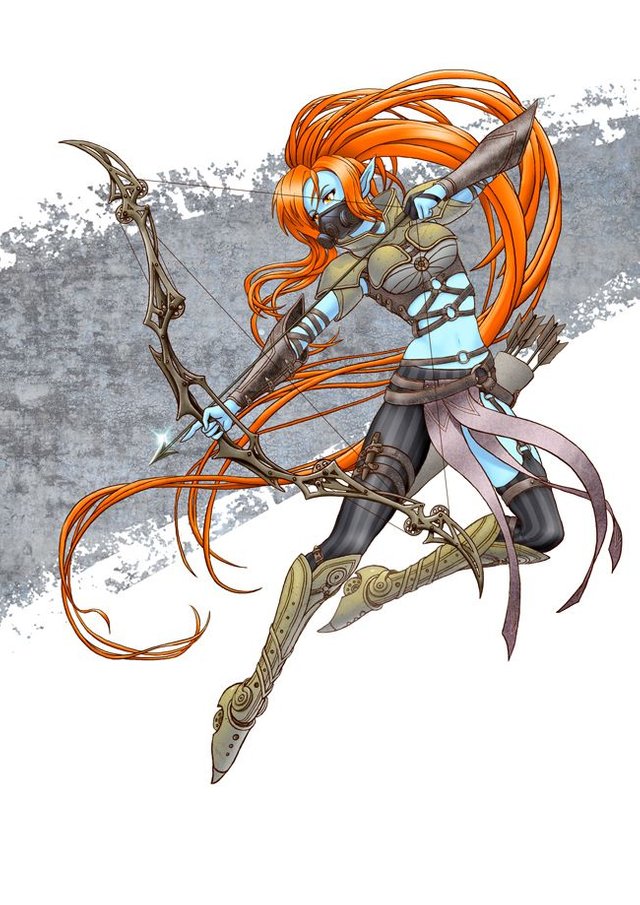 I made a color version, where her skin is blue, not the background.

A few details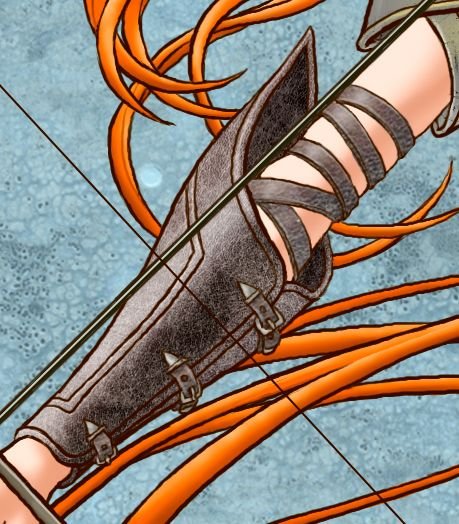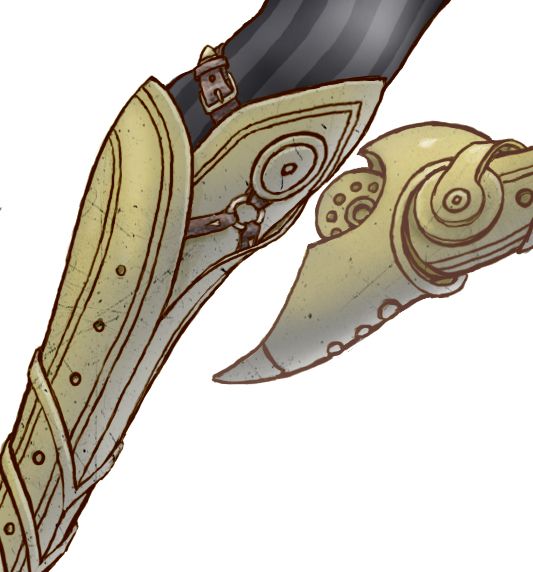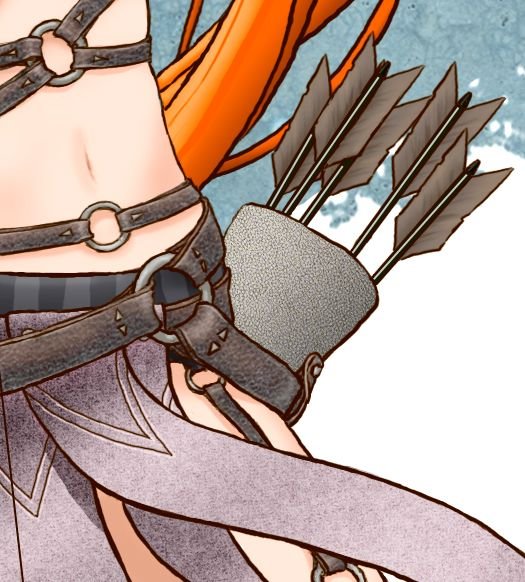 Thank you for your watching!
Links to my previously illustrations