dPoll Competition Week 37
dPoll Report: Weekend Edition
Table of Contents
About dPoll
Competition No. 37
Announcement of last weeks winners
What happened on dPoll last week?
Our growing group of Sponsors
Some stats on dPoll
About dPoll
dPoll is a polling application on top of Steem. It utilizes an account based voting system and stores poll and voting data on the blockchain. You can find it at dPoll.xyz.
Here is a handy How-to for creating dPolls.
If you have any feedback, go to our issues page at Github or drop by at our Discord server.

See it online at dpoll.xyz, and the source code at github repository.
dPoll Competition No. 37
Starting this Sunday, every poll created until next Saturday will be eligible to enter the competition.
There are two ways to win:
Price pool for most votes cast:
1st Place wins 3 Steem
2nd and 3rd Place each win 1 Steem
One random voter for the winning dPoll will receive 1 Steem
Entry: you will have to create a poll on dPoll.xyz and try to accumulate as many votes for your question as you can. Deadline is Saturday the 3rd of August 2019 12 PM UTC*.
Team members of dPoll are excluded from participating in the prize pool.
---
Winners of Competition No. 36
Congratulations to the winners!
What happened on dPoll last week?
Sometimes there are very one sided polls. This week @demotruk had one of those:
Will Steem ever be priced above $1 again?
30 votes. 100% YES!!!
A comment by @nathen007 stood out:
I'm not going to vote here because although I think most definitely
'yes' I'd much prefer the focus was on the platforms rather than the
price. I genuinely don't really care because I simply enjoy being here.
If at some point that changes, I won't be here regardless of what the
price was at that time. [...]
---
@babschnae launched a poll about variants of a logo:
@investinthefutur Die Abstimmung
This is the winning variant with 42% of votes: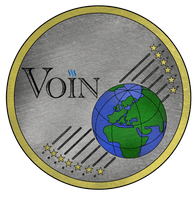 ---
It is time again to talk about converting SBD in Steem. This is not what's interesting to @enforcer48. He wants to know what you think about SBD in general:
What do you do with your SBDs?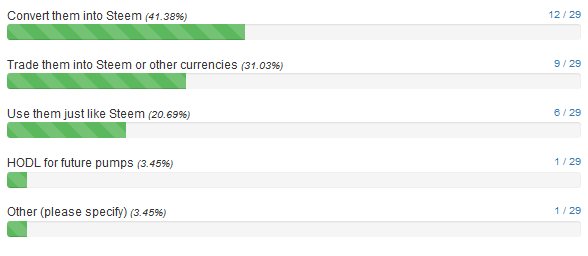 ---
@shaka is at it again. Pushing you to create and be inspired:
LMAC #24 - The Finalists! Vote for your favorite entry and help decide who the winners will be!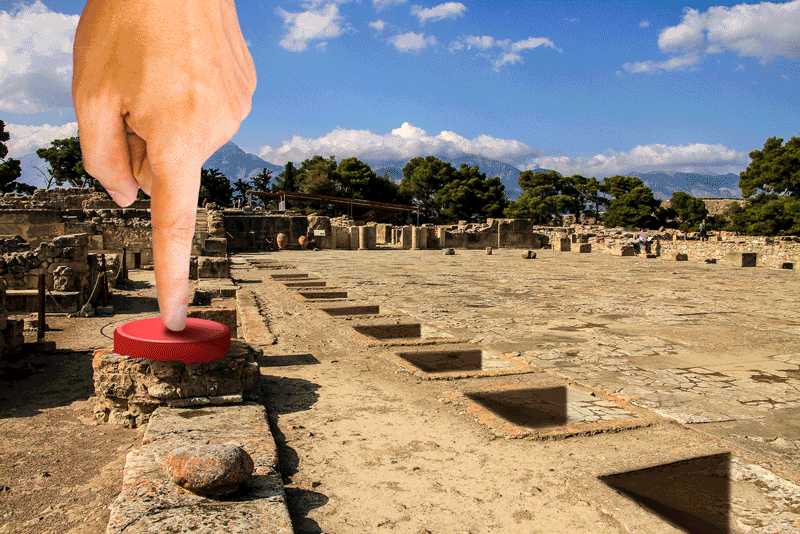 @bidesign: Rainbow Machine garnered the most votes
---
@deathcross wants to know how independent your thoughts are:
Do You Look At The Votes Before Answering A Poll?
Only 10% said they peak at the answers.
---
There is FB and Insta. And then there is a social blockchain called Steem. We miss that there are competitors out there who might well end up on top of Steem. @deathcross wants to know how familiar you are with them:
Did You Try Some Of These Steem Competitors?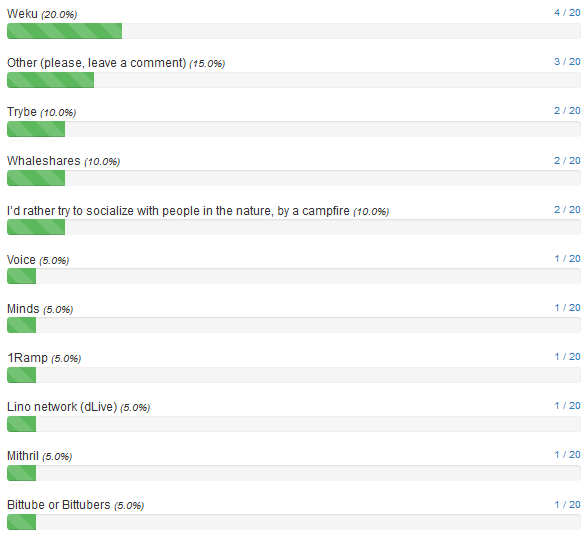 ---
One cause when discussing the price of Steem is the persistent selling of Steemit Inc. @sisygoboom wonders what you think about it:
Should Steemit Inc stop their 800k steem monthly sell-off?
---
@gadrian is looking at tribes from two different angles:
Which are your favorite Steem-Engine tribes as a curator?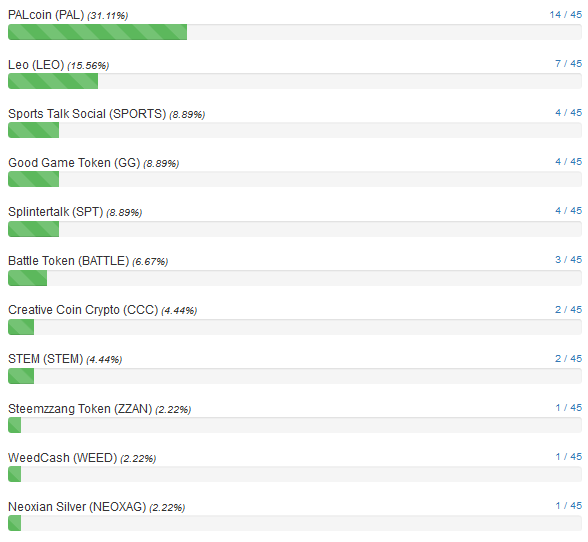 Which are your favorite Steem-Engine tribes as an author?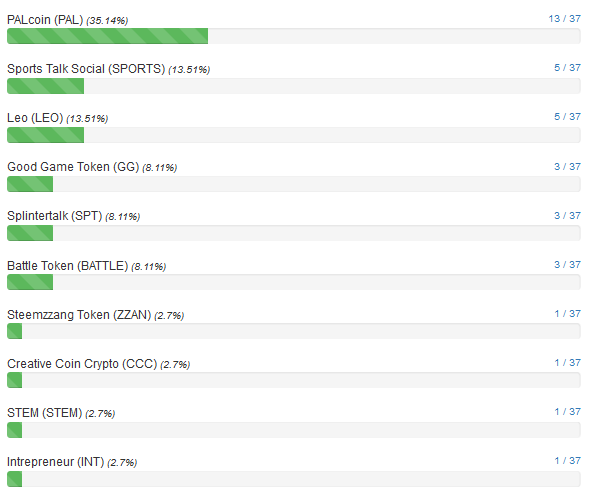 ---
Our wonderful group of supporters
28 Sponsors are supporting dPoll with a total of 28753 SP in delegations.
Thanks to our wonderful sponsors for their support of dPoll:
| Sponsor | Delegation level [SP] |
| --- | --- |
| @bobbylee | 10'000 |
| @realself | 5'000 |
| @chitty | 4'000 |
| @pharesim | 2'500 |
| @shaka | 2'000 |
| @utopian.pay, @favcau | 1'000 |
| @voronoi | 750 |
| @ryanlj | 500 |
| @pjau | 300 |
| @techslut, @boontjie | 250 |
| @espoem, @crokkon, @forykw, @belemo | 100 |
| @mahsumakbas, @devann, @nerdtopiade, @akomoajong, @abbak7, @bluerobo, @axeman, @akdx | 50 |
| @isnochys, @murattatar, @tdre | 25 |
| @mobi72 | 10 |
Sponsors will receive a weekly reward for supporting the project. If you want to support the development and engagement on dPoll, you can delegate some Steem Power and instantly become a sponsor.
---
dPoll is currently in 69th place on stateofthedapps.com across all listed dApps - including apps on Etherium/POA and EOS.
---
Join dPoll on Discord: https://discordapp.com/invite/ZcV8SGr
---
*Standard rules of decency apply. The dPoll team will reserve the right to exclude certain entries from the competition, if necessary.
---
If you want to support dPoll.curation, you can also delegate some Steem Power. Quick Steem connect links to delegate: