Rainbow Machine [GIF] (Let's make a collage contest #24 by @shaka)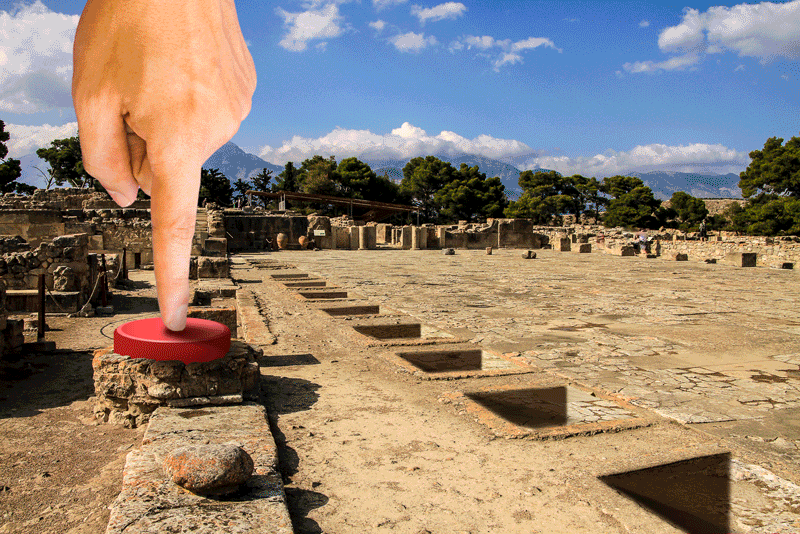 Hello Everybody,
We are together once again with a collage contest by @shaka. Once again @bidesign save the world with his collage GIF and waitting for a Nobel Award. Because, because Instead of putting rockets in those silos, he pulled out a rainbow from them. Also, It have been told by scientists that the rainbow is a natural phenomenon and that is gateway of Lepricons by the Irishes. No, my dear friends, you are being deceived. It is a LED light that is furnished to the earth that controlled by a button. It's just a coincidence that he comes along with the rain. Yes, now you know the truth and you can make this kind of GIFs with this technique. (@bidesign is not a LGBT supporter)
May be you will like some standing image too: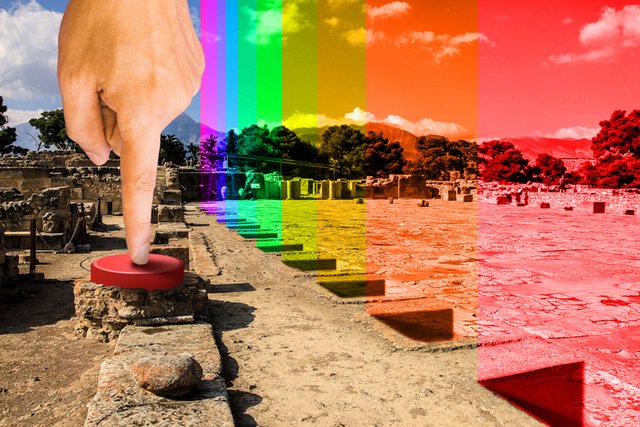 @bidesign made this collage with Adobe Photoshop. You can see working process from below: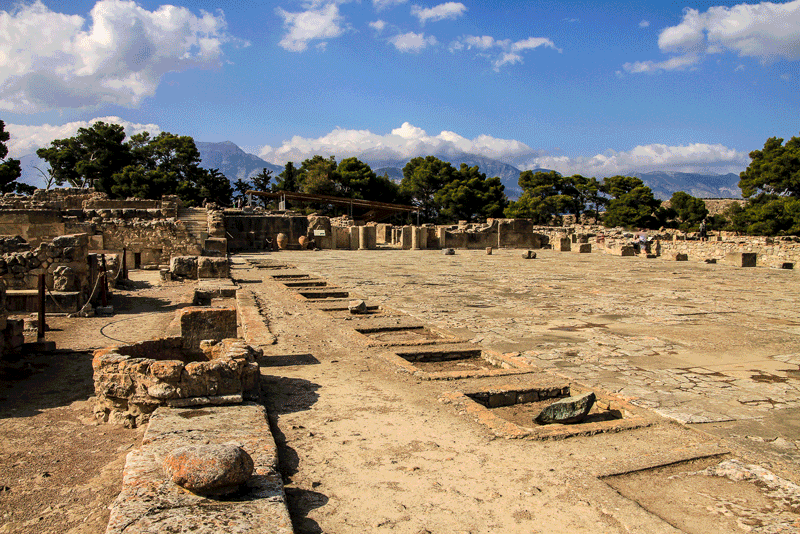 Used Images Source:
https://www.freepik.com/free-photo/finger-background-with-triangular-shapes_1256556.htm
https://www.freepik.com/free-vector/flat-red-start-button_2947552.htm
Hope you enjoy,
Thanks for interest.
You can get information about and participate #letsmakeacollage contest by @shaka from link:
https://steemit.com/letsmakeacollage/@shaka/lmac-24-new-challenge-32-steem-power-in-the-prize-pool