Choose the prize #21
---
Welcome to a new edition of this contest in @dpoll, I want to thank all those who have participated previously and have given me their support.
Choose the prize is a contest in which to participate you only have to answer in the poll which prize you prefer to win, this can be: a @steemmonsters card or a @steembasicincome unit. The prize to receive is your choice.
I have conjured the mantra of @contestkings: 👊 no upvote, no follow, no resteem, and you just have to choose your prize to enter the draw, so you have no excuse not to participate.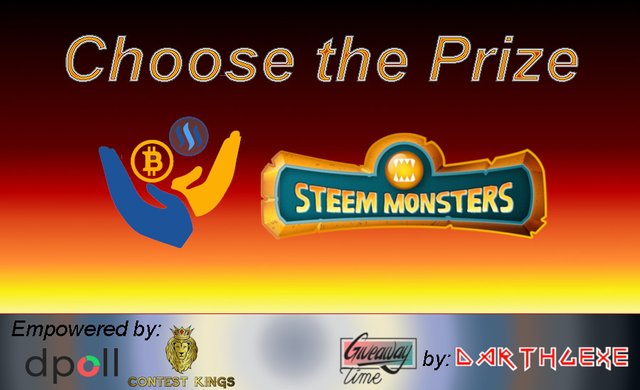 The rules
Choose the prize you want to win in this dpoll.
You can participate before the post payout.
The winner will be selected using Steem Random Draw.
Upvote or resteem are not necessary to participate in this giveaway but any support you can give to this publication will be appreciated, that way I can give away better prizes in future contests.

Winner of Choose the prize #20
I apologize for the delay in the submission of the prize, the electricity/internet problems and lack of time have prevented me from submitting it so far.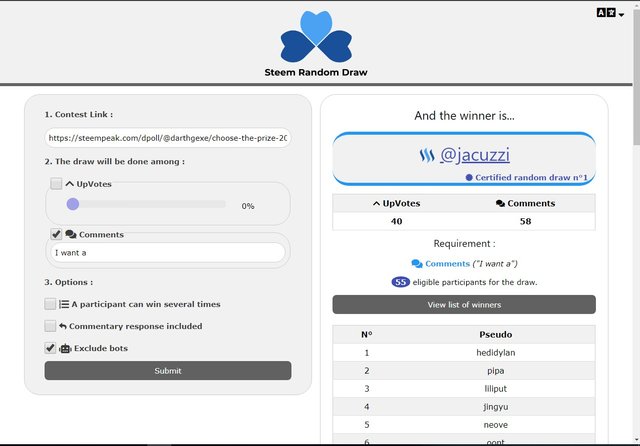 Congratulations to @jacuzzi for being the winner on Choose the prize #20. Enjoy your prize.


If you want to see another kind of prize listed in this contest please make a suggestion in your commentary.

Thank you all for participating and good luck!
---
---
I want a Golden Sea Genie
---
---
I want a Golden Rusty Android
---
Answer the question at dpoll.xyz.