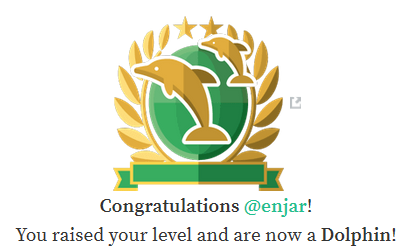 You know when it's official as you cross that 10 million vests mark and Steemitboard drops on by to deliver you a new badge. While markets are down way down and times are slow it's been a perfect time to build what you can.
One of my goals during these slower times has been to become a Dolphin. While a large chunk of my account building has been from posting not all of it is. I've been able to use Steem as my gateway into cryptocurrency and built out a lot of other stuff along the way as well.
This has taken around 32 months which is a bit of a grind. I've never been a heavy investor. I have however always tried to take earnings I've made from content and power it up. Not everything has been from post earning either. I've also had weeks where I don't post or even longer periods of time.
I'm also not one of those people who tend to post ten times a week. Most weeks if I get out more than three posts that were a busy week. I like to put some time and thought into the content I create. I like to give details, provide data, and give a deeper opinion. As such it does take longer to create any content when that is what you focus on creating.
With that said there have been so many different factors that have played into me becoming a Dolphin outside of author and curation rewards.
Exchanges

In my early days of being on Steem, I exchanged and powerup what little I had leftover from my very early years of mining BTC with Block Erupters. I had a tiny little farm. For the most part back in the day when BTC spiked to all-time new highs, I got out and thought I would never be coming back to cryptocurrency. I had a few bad experiences during those years long before there was a Steem. I was done with cryptocurrency!
I left a little bit of it in some alt currency just in case something went to the moon. Not only did that not happen. The exchanges I left them on ate those altcoins as inactive fees or delisted them over time. Since I was not looking to hold a bunch of wallets I'd lose and none of them would become worth anything anyway. I was not bothered too much to discover what happened to them.
I also had around $70-$80 in bitcoin on a couple of random exchanges remaining. I was not going do anything else with it so I turned it into Steem. While that might not have been the best trade I've ever made. It was an account building at the time. I would hope everyone always has a little bit of their own skin in the game. Feeling the highs and lows as you have a personal stake in something beyond what you have earned makes it more real.
A couple of days later after I transferred out of one those exchanged the feds raided it. I forget the name of that exchange but an admin was doing some dirty things so they got shut down. Talk about a close call.
When Steem prices where high I also sold off a little bit to further help fund my operations and making it a little easier on myself. I'm just a budget gamer most years so I don't spend a lot on games. This mostly went towards buying video games to create content around. Along with a new keyboard and mouse which I badly needed at one point in time to just keep going.
Along with that I've used liquidly of having a couple of Steem here or there to solve issues like needing gas to make transfers on other blockchain or to review some other crypto games as well.
I've sent out around 280.688 Steem to exchanges. I've brought back in 295.214. Outside of a couple of Steem, I'm short from another 18.412 SBD being sold when prices for both where much higher. I'm around break even Steem wise.
I recall taking so much crap from some people for cashing out a little here or there when prices where high or I had a use case for it for content like buying Steem Monster cards. Funny enough most of them are long gone, power down, no longer post, or seem to have lost their dam minds at this point.
Gaming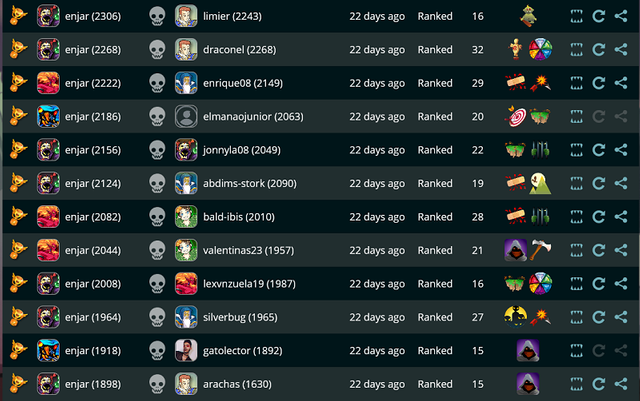 Steem Monsters
I recall when I first started I did not want to share my gaming life. I wanted to create content about accounting, internal controls, business, and cryptocurrency for the most part.
I wrote a couple of stories about my own personal accounts of day trading, using internal controls and so on. After that, I was more of a personal blogger talking about whatever random thing that more or less came up.
After some time I thought why not make some posts about gaming. While I really wanted to keep my gaming life and this new blogging life I was engaged with separate. That ended up not being the case as I've mostly turned into writing about gaming. Which is quite evident by my main gaming index.
One of my first cryptocurrency games I got into was Steem Monsters. I fully funded my play with some Steem I had and using the liquid portions from writing about the game to further invest in.
My first few purchases total around 100 Steem into Steem Monsters. Everything beyond that was funded by selling and trading cards, and other assets to do with the game. I also earned quite a few cards and booster packs from entering contests.
One of the bigger things I wanted to do regarding Steem Monsters was pulled out my initial Steem investment. So no matter what happened I had turned a Steem profit and from a mental standpoint if things didn't work out that was fine with me.
Between the referrals, and selling some in-game assets I have a Steem ROI on that game of 511% when compared to what I first spent. Not bad for only being involved with something since May 2018. This does not even include post payouts either which more than covered what I spent. Heck, even the referral income I got was more Steem than I put in.
Despite selling off some Steem Monsters I kept most of it as it's an asset I can and have used in the past to earn more. It's strange thinking my Steem Monster collection is worth more than the Steem I have powered up. If I happened to sell everything at the estimated price of my cards I could more than double the amount of Steem I have. This would also be over a 7000% Steem ROI from the first amounts I put in. Not bad for just playing a game where many weeks and months I hardly played. This is not including author rewards from posting which would make it even better.
Steem Monster is not the only game I've played in our own ecosystem but it is by far the largest I'm into. In total, I've spent around 800 Steem on gaming on Steem. I've also sold around 1,300 worth of gaming assets netting a nice little Steem profit that has been powered up over time or used to help fund other endeavors.
Steem has also not been the only blockchain I've gamed on. I've more than broken even on any Steem I've exchanged to play elsewhere. When I become successful elsewhere from selling game assets, earning from referrals and what have you I like to bring a little back to the platform I consider home base. This means I get to do cool stuff from time to time like exchange 10 EOS for Steem and other stuff. While that's not a lot I've also created content and built up assets elsewhere. Where hopefully I'll continue to have success and bring back a little here or there over time.
Gaming has been quite good to me and has been the largest driver behind me becoming a Dolphin. It has presented lots of opportunities to build beyond just post earning. While so many are focused on just post-earnings I'll continue to grow myself beyond just that. You never know what the future holds and I like to have options.
Bid Botting
I'll admit I've tried it a little here or there and it was just never for me. It was never in my plans to use this part of the ecosystem to build myself into a dolphin or even earn from. Good thing as well with how things have been changing after the hardfork.
When I did try them out it, was with the mindset of "can I spend a little to get more attention to my posts?" kind of thing. The answer to that was a resounding NO as some people were buying a lot and getting over $20-$100's in rewards during those times. I just never spent enough and didn't see it worth taking the risk to get noticed that way.
I've spent less than 20 Steem from what I recall from all the years I've been on Steem. It was really a non-factor for me. While some have bought me votes over the years that's not included in this number as I did not spend that money myself.
Contests

One easy thing that most overlook is contests. Even more so these days there are lots out there going unfilled with not enough people entering them. Why that be an easier option for many to earn from than just putting out the endless amount of posts for cents a day. There is a need for people in our ecosystem to enter contests and its strange people are struggling to give Steem away.
I myself have won contests for poetry, memes, short stories, picking a random number, being active in discords, random draws, writing articles, gaming, comments, and a bunch of other stuff. Over 430 Steem won. That is almost enough to unlock the vote slider with that amount right there.
On top of that, I've even run a few contests myself either for communities where they funded it or my own random ones over the years. Helping play my role in giving away 391 Steem in prizes which were quite cool to be involved in at the time!
The hardest part most of the time was just finding the contests to enter. There are a lot of people using the contest tag out there for entries and really not contests. Beyond just earning Steem I have won upvotes, game assets, and other cryptocurrencies. This really is an underrated place most people don't think about. Even more so with how little time I put into this part for how much I got out.
Curation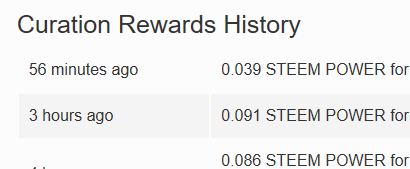 When most think curation they think about the amount of Steem Power they earned from voting on content with their own stake. While I'm not quite sure how much I've earned from doing that. That is also not the full story for myself either as I've worked for curation guilds and other stuff in the past.
I earned around 349.39 Steem in finder fees and weekly payouts just from trying to get other people's content votes. Not bad of an amount when added onto whatever I've earned from the reward pool for curation. While it was fun for a while it was just not for me and I've moved on from such activities.
Referrals And Affiliates

Steem Monsters
I've had a couple of referral links but it's not something I focus heavily on. It is an area I could see myself growing out more. It's nice to have a potential of passive income sources like these where older content still has a chance of bringing in something.
As far as the amount of Steem earned or converted into Steem it has been around 151.11 Steem. If I get a referral from saying Steem Monsters that is easy enough to just power it up.
Referrals that earn non-Steem tend to be better suited for funding my operations and covering other costs with creating content. It is cool to have weeks where I've earned more from referrals than I have from posting. Granted that is not a normal thing and I really don't put much effort into it either. It's just nice when your own posts earned more than the post payout was from them.
Tips And Other

While most don't think of tipping Steem or other assets on top of voting it has happened a little bit. Over the long run, it also adds up. I think it's a cool way to reward content you like beyond what you are able to vote with.
I've been tipped around 100 Steem worth of upvote over the years by people buying my content votes. My first post ever someone bought it an upvote and it just happened to close after a hardfork which gave it a massive boost.
I've also acquired 74 SBI units. I myself was never big on buying it as I was not quite sure on the ethical side of things. I've not attempted to cash them out with the way things have been going either. There have also been a couple of other services like SBI that people have given me. Some of there were given, others earned from contests. I'm not quite sure how many of the 74 were just given but quite a few where.
I've also received 8.42 Steem just in actual tips. Since we have a voting system it's not a big thing we see on Steem but it's cool when it happens.
This has never been something I've focused on or even sought out.
Final Thoughts

While many come to this platform with dreams of becoming a dolphin or bigger by just posting content that is rarely the case. The truth of that matter is that would have taken me even longer than 32 months to do so. While granted I was never the quickest or most popular account ever and many have done it in a fraction of the time. I've done my best to be mostly around posting a couple of times a week.
I wanted to showcase with this post just how much effort and unique route it took to reach this milestone. While author rewards were a large bulk of the Steem Power I have there are so many other ways to earn or acquire Steem. Heck, it is rather cheap right now to just buy enough Steem to become a dolphin in the current market if you have the disposable income.
While it might be hard to remain motivated during bear markets like these it's also the best time to be active. I've also built up quite the network of connections, content and other things than just Steem as well. This gives me a lot of options as a gamer and content creator for any future endeavors and changes I make over the long run.
A special thank you to all those that have supported me either recently or throughout the years on Steem. It has been one heck of a journey to reach this milestone.
Cheers!
Information
The content was written by @Enjar.
Numeric data in this post was provided from my own recordkeeping and back checked against the quarry data Steem Detective showed on their website. Some numbers were rounded up or best guess estimations were used to fill in any missing gaps or save time from manual checking data that could not be easily sorted.