We were blessed, or cursed, with a little girl dachshund named Lilly. She was part of a triple rescue, and she was so rotten, we decided to keep this one.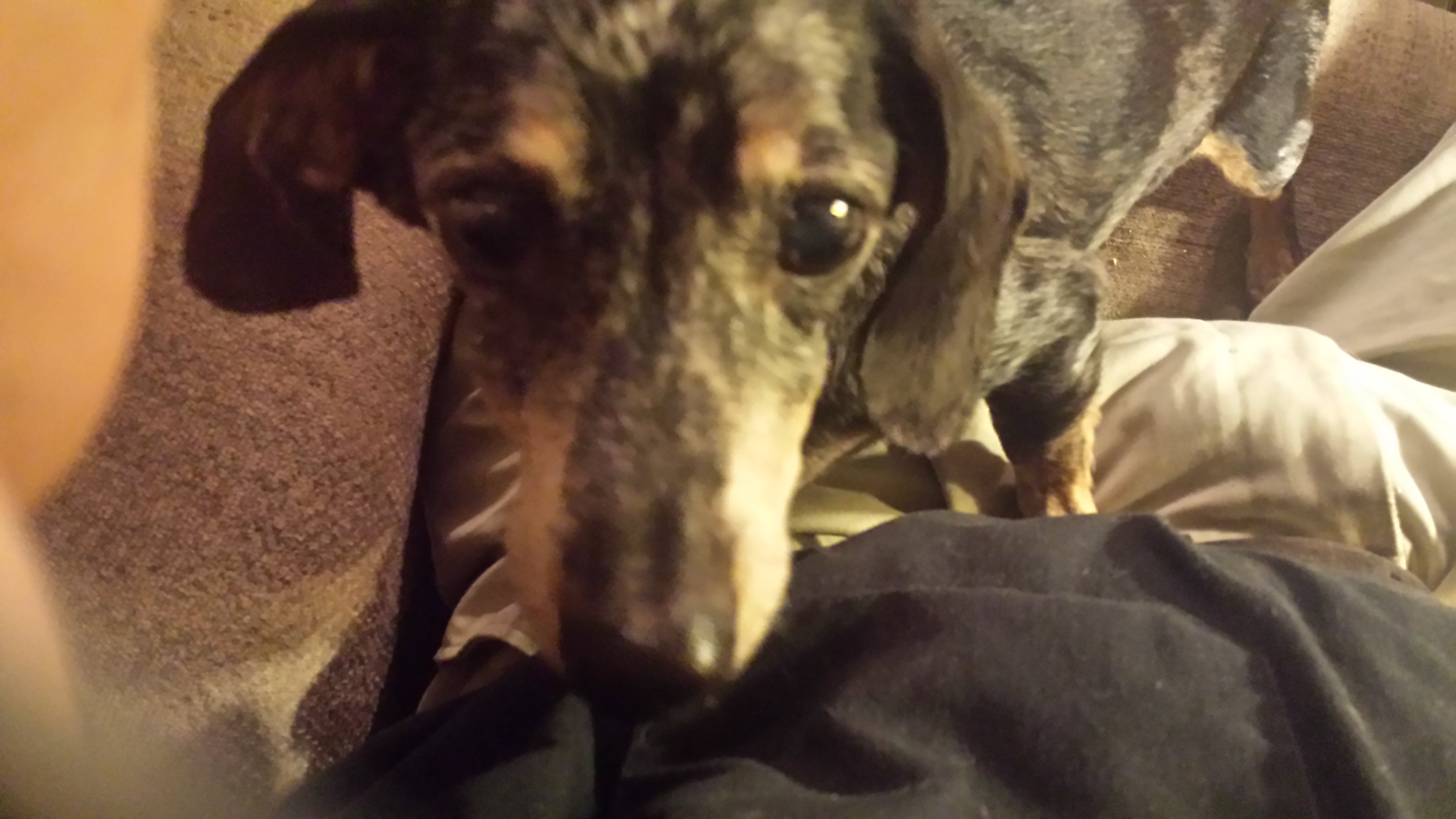 She and her sisters Lola, and Violet came to us because of a divorce that broke up a family and the Lady could no longer afford these girls with a new Baby, so we took all three. We placed Violet the same day, and Lola within six months after surgery. Bur Lily reminded us of a dachshund we used to have (rotten Penny) so we kept her!
She is the smartest one we have, and they are all sharp! She took a cheeseburger from my wife last week, and did Not get caught! She would have made a legendary pick pocket I am sure. Rescues are a special blessing, and this one is a special rescue! We love this rotten girl terribly, and I thought you might like to meet her!