DLive | Transparency Report #2 - May 1, 2018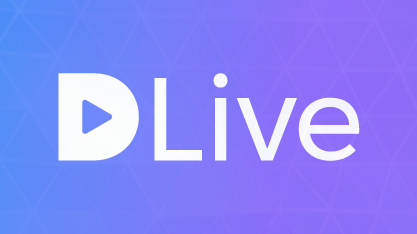 Welcome to the 2nd Transparency Report from @DLive.
The month of April will always be one to remember for the DLive Community and Team.

DLive Community
We wanted to start off this report with a mention of the DLive Community. In April the DLive Team witnessed something amazing. Our Community rallied together showing their support to, not only DLive, but to each other. During the 5 days when @DLive was not upvoting content, @wa7 distributed 1000 STEEM/SBD to be donated to our users. Aside from @wa7's contributions, there was a ton of users showing their support to each other, by using the donation feature. In the month of April there was 1448 donations sent out totalling 860.498 STEEM and 638.915 SBD.
This was mentioned in @wa7's post on Steemit titled "With Great Power Comes Great Responsiblity #InDLiveWeTrust" but we thought we would mention it again. Thank you to all the users of our platform. Without you, DLive would be nothing and we are greatly honored to be building this platform with you.

Development
It has been a busy month for the Development Team. DLive v0.6.0 was released on April 10th. With this release came the soft launch of the DLive Stream Servers. With the feedback provided from the Community we have been adjusting and upgrading our stream servers as required. We are hoping to do an official launch in the not so distant future.
We have exciting news coming in the world of Development in the next update, watch for a post from @wa7 and @DLive in regards to this.

Operations
We will be releasing monthly reports on our team upvotes as part of this report. Our management team is still working towards that 10% goal that was published in the first Transparency Report. Unfortunately we have missed this target for the month of April.
For the month of April the team upvotes accounted for 13.6% of total rewards. 4982% of 36567%. Below you will find the break down of how many upvotes each team member received as well as the total weight.
April Curation Statistics
Total Upvotes: 5962 Upvotes
Unique Users: 1277 Unique
Average Weight: 6.13%
Average Upvotes per day: 198.73
Despite not being able to upvote for 5 days, the DLive Team was still able to exceed their target of a minimum of 120 votes per day.

Aside from the daily duties of each team member, this is what each team will be focusing on in the upcoming months.
Content Management Team
Raising curation targets from 120 daily upvotes to 140.
Live Streaming outreach program targetted at engagement.
Community Team
Re-Designing the Help Center.
Creating new articles in Help Center.
Updating previous articles in Help Center.
Resolving support tickets submitted by users.
Designing and implementing a Community Website, more details on this project will follow.
Marketing Team
Design of the Official DLive Sub-Reddit.
DLive Campaigns.
Social Media Outreach.
Promotional DLive Videos.
DLive Graphics and Branding.
Business Development
Reaching out to users within Steemit to have them try DLive Services.
Reaching out to users outside of Steemit to introduce them to DLive.
This concludes the 2nd ever transparency report. If there is anything that you would like to see in future reports, don't hesitate to leave suggestions in the comments below.
Thank You,
DLive Team