With Great Power Comes Great Responsibility #InDLiveWeTrust
 A Summary of Last Nights Events
As some of you know, DLive's internal upvoting management tool was maliciously attacked yesterday. During this 1 hour window, roughly 100 Steemit posts received a 100% upvote. This resulted in the voting power being brought down to 13% from 90%. This caught the communities attention immediately because the @DLive account is one of the most active and influential accounts on the Steem blockchain. In the past 30 days, our team and the @DLive account delivered 5800+ upvotes to curate good content on DLive.io.
See https://steemit.com/dlive/@paulag/march-18-dlive-analysis-blockchain-business-intelligence by @paulag
This was easily the darkest day for DLive and it's community and our management team was very frustrated and sad.
The second we were notified of the malicious attack we had an emergency conference call to determine our next steps and to start investigating the issue. As a damage control measure we did two things immediately:
To prevent the scenario from getting worse. I changed the master key for the @DLive account immediately.
@jimmylin started to manually unvote the posts to return the rewards back to the rewards pool.
After further investigation into the root cause, we narrowed it down to our upvoting management tool being compromised. This tool is only used by the DLive Team to curate content efficiently and effectively. This tool does not have any of the @DLive account keys programmed into it. The @DLive account and it's keys were not compromised at any point during this attack.
Today (Within 24 Hours)
Despite the frustration and anger of the whole DLive Team, especially me, we took the time to reflect back on these events and come up with a strategy to prevent anything like this from happening again.
The idea of having an internal upvoting tool is to allow our curators to identify and propose quality content found on DLive for an upvote. However, the tool is not perfect and unfortunately the hacker(s) was sophisticated enough to find a loophole to attack us. To tighten up security and ensure this will not happen again we will be:
* Upgrading our upvoting tool with an enhanced security system while the voting power of @DLive is restored.
* During this period, I am reserving up to 1000 STEEM directly from my own account, @WA7, for our team to directly donate to quality content on DLive.
* I will also delegate 40000 STEEM Power in total from @DLive account and my account @WA7 to the @DLiveForever account temporarily. This account will be used to curate content on a regular basis.
April 6th, 2018 was the darkest day for DLive but it proved to be one the best days for the DLive Team and Community. Why?
In the past 24 hours, I have witnessed how determined my team is, in making this platform one of the best experiences the Steem blockchain has to offer. It is my honor to be apart of this team. All team members have been pro-actively communicating and coming up with ideas to improve the experience of all DLive users, regardless of the voting power situation.
As for the Community, I can't believe the support and love that I am seeing. We have all of our users upvoting and donating their hard earned Steem to other users of the platform while our @DLive account is powerless. The positive energy that flows through our community is what makes DLive special. This is a very special thing to see during such a difficult time. The DLive Team and myself appreciate all the support from everyone.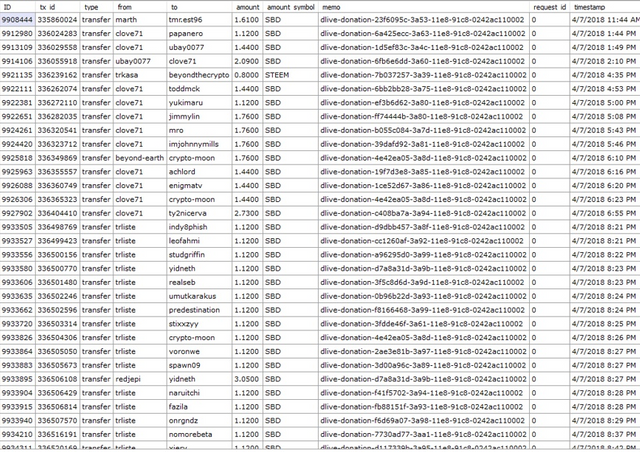 DLive is still in its infancy stages but we are lucky and blessed to be a part of the Steemit community thanks to @ned. This is only a small bump in the road, we hope to continue our momentum to bring the best experience to anyone looking to livestream, upload a video or even be a viewer on this platform. 
We will never underestimate the importance of security again, we will be continuing our investigation and be as transparent as we can during this process. 
I am offering my sincerest apology to all of DLive's users for any inconveniences this event may have caused. I hope that the community still has faith in our team and this platform.
With great power comes great responsibility! #InDLiveWeTrust
Thank you!
Kent
Founder of DLive