How to: Use your Android mobile device as streaming camera with OBS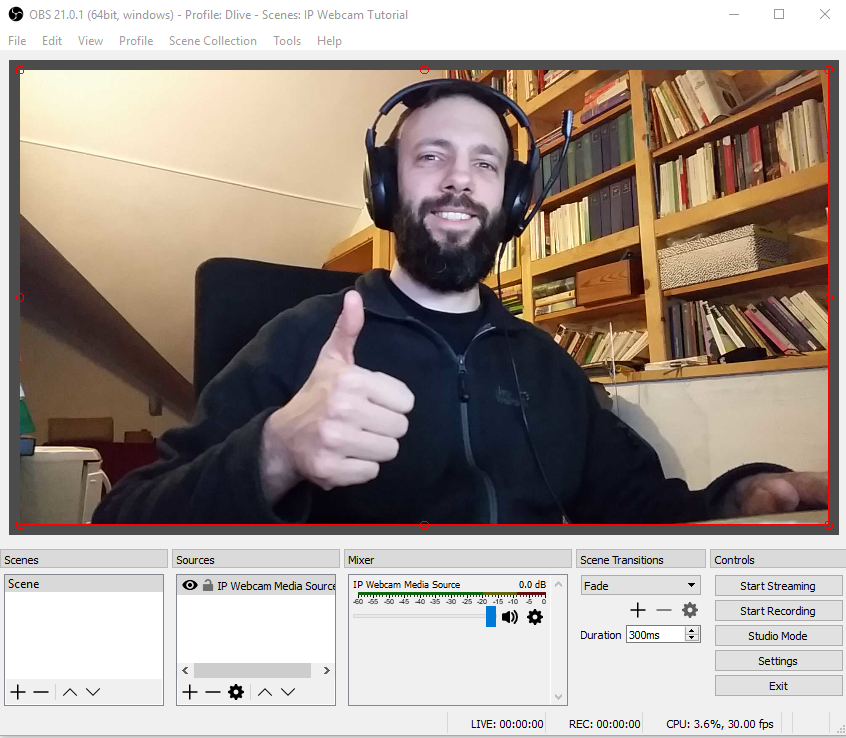 You don't have a dedicated webcam or expensive streaming camera? Whatever your reason may be, you just want to use your Android mobile phone's or tablet computer's built-in camera with Open Broadcaster Software (OBS)?
Here is a short tutorial on how to do that. I won't focus too much on generally setting up each individual application in detail, but more on how to fill the missing links between them.
---
Step 1: Install Android app IP Webcam
Download and install from the Google Play Store.
Step 2: Setup Android app IP Webcam
You are good to go for a first run using the default settings.
(Optional) Configure to suit your own preferences.

Start server: Scroll all the way down to the bottom to start video streaming.


Note IP address and port. You will need it in Step 3.

Step 3: Setup OBS to use IP Webcam
Create a new scene or select an existing one.

Add a source of the type Media Source to the scene.


After naming it and confirming the dialog window with OK,

the Properties dialog window pops up:
Uncheck Local File. Enter your mobile device's IP address and the IP Webcam service's port in the Input field (e.g. http://10.0.0.6:8080/video)

After confirming the media source properties dialog with the correct settings, you should see the IP Webcam video stream in your OBS Scene. You can now modify it like any other object.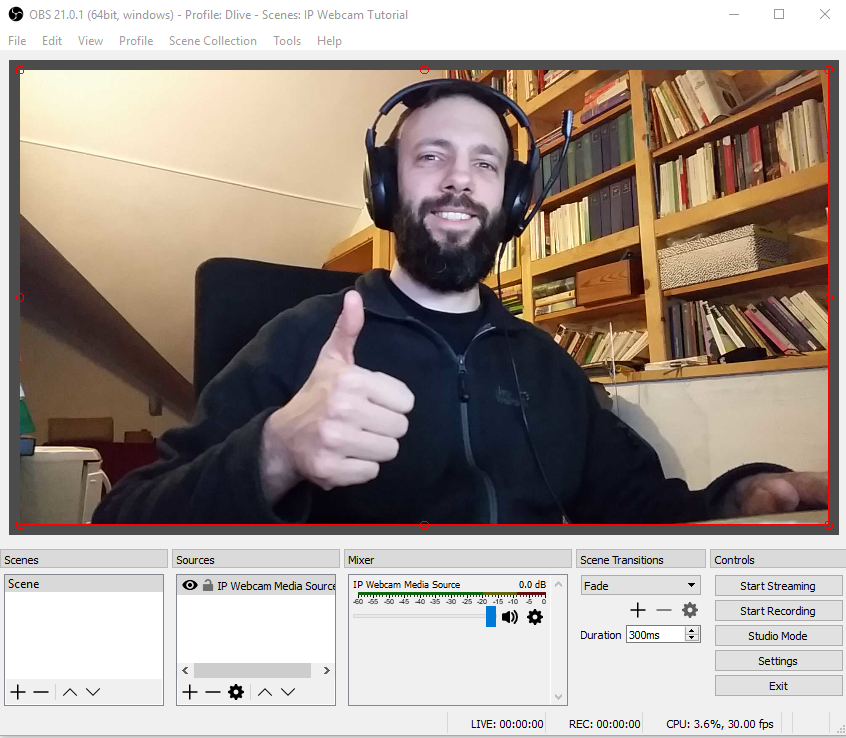 Step 4: Profit! ;-)
This is the fastest and easiest way, using only IP Webcam's video stream and your PC's existing audio recording device (microphone / headset). If you need help setting up IP Webcam with audio, let me know. I'll consider doing another tutorial on that or just put it in this post's comments.
After writing this article I found that there is plenty of information online about the same or similar topics but I found them to be either not structured clearly enough or containing too much or too little details for this exact use case (e.g. this reddit post).
Also check the DLive help center for great tutorials all around broadcasting live streams.
---
dlive.io/@spreadfire1
twitch.tv/spreadfire1
youtube.com/spreadfire