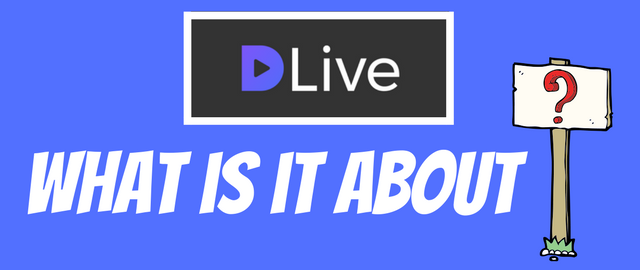 Working on my content strategy for 2018 I plan to start including videos. According to the stats content creators receive a much better result with video. Also according to Google by 2020 80% of all content consumed online will be video.
MMMmmm… makes you think doen't it. Users will rather watch a video than read ….
So taking that into consideration it makes sense to get involved in video. If not, start working in that direction otherwise it seems you won't be seen.
Moving on …
Sticking to Steemit and the Steem blockchain I came across DLive.
What Is DLive All About
Now when I first looked at the DLive website I noticed the general idea is to stream live video.

After a bit more research I learned that DLive is the first decentralized video live streaming platform on Steem. It can be seen as the Twitch on the Steem blockchain including, but not limited to, gaming content.
It seems to be a lot like the live streaming functionality you find on YouTube.
Why Use DLive?
This is what I like the most about them. You see when you stream live on platforms like Twitch, YouTube, Live.me and so on the profits mostly goes to them and not the content creators/broadcasters.
How Does DLive Solve The Problem?
Micropayment With Now Fees
Users can share the love by transferring STEEM directly or simply by upvoting. This way broadcasters can easily monetize their content from the very first day.
No Cut
DLive will take NO transaction or commission fees from broadcasters or users.
No Ads
DLive will not force any users to watch ads. No ads will be featured on the site.
Website: https://www.dlive.io/#/
What Should You Take Out of This?
Just like you are rewarded for creating content on Steemit. You will now also be rewarded for broadcasting on DLive. The broadcaster and community will reap the rewards. I give this project a big thumbs up.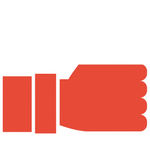 This is it from me for now. I hope this post helps. Drop me a comment below. I would like to see what others think about this.
To my fellow Steemians,
Thanks for being here. You're awesome and I appreciate you …