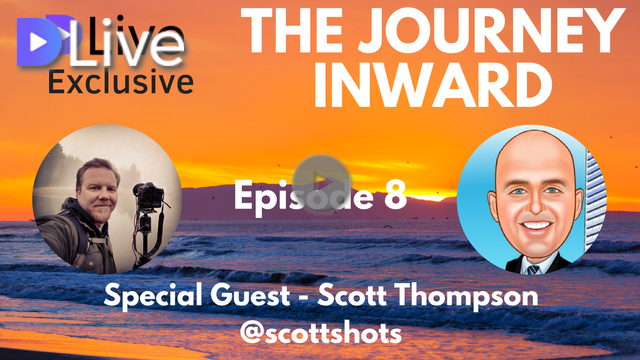 In this series, we have discussions about consciousness, spirituality, awareness, philosophy, and evolution of thought in an attempt to reveal the truths you can put into practice that might allow your journey on this earth to be a little more loving, joyous, centered, and fun.
My guest on this episode is an inspiration to me, Scott Thompson @scottshots. Scott is an amazing photographer truly talented and if you have any love for the beautiful scenery of this world you should follow him. He is also a very kind, centered, down to earth, genuinely happy person. He has a unique worldview that you can definitely learn from. Grateful to have this discussion with him and to share it with you all.
Here are just a few of the topics we discuss on this episode:
-Religious Dogmas
-Atheism
-Living in the Now
-Following Your Inspiration
-Being Here Moment By Moment
-Loving Your Life Now
-Not Overthinking Things
-Trusting Yourself And Your Passion
-Acts Of Kindness Rewarding Each Person
If any of these topics interest you up then please have a listen and keep the conversation going in the comments below. Hope you enjoy watching it as much as I enjoyed making it!
Much Appreciation and Love. Good Journey My Friends
My video is at DLive
My video is at DLive