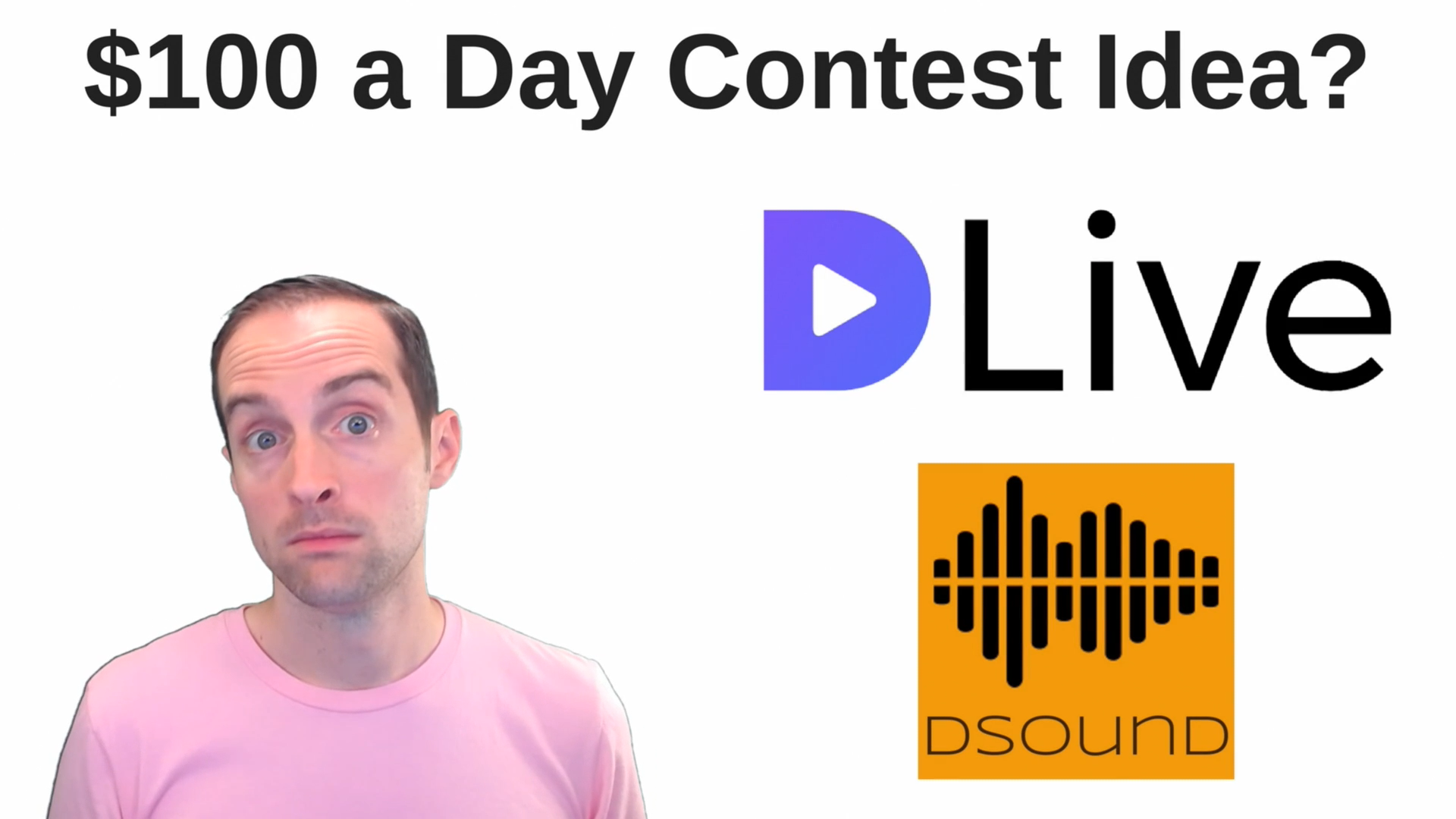 How do we collaborate to promote @dlive, Steem's decentralized live streaming platform and @dsound, Steem's decentralized platform for uploading audio at https://dsound.audio/? Will you read this post to discover an answer and provide feedback because this will help us get started promoting @dlive, @dsound, and Steem on the world's most popular websites like YouTube, Facebook, Twitch, etc.
After authors earned $10,000+ USD in a week publishing hundreds of original and powerful stories to the Steem blockchain with the supernatural writing contest, many of us have been asking about the next contest?
Meanwhile, @dlive and @dsound seem like ideal applications to promote on Steem because live streaming is growing rapidly in terms of viewers while being very hard to get started with as a new streamer especially when it comes to earning. @dlive has a delegation of about 2 million Steem Power from Steemit Inc via @misterdelegation which gives @dlive the ability to upvote those publishing live streams for over $10,000 USD a day in rewards paid by the Steem blockchain.
@dsound by @prc meanwhile has its own 1 million Steem power Delegation allowing for upvoting $5,000+ a day in original music, podcasts, and audio uploaded. With the popularity of podcasts today and the inability of most musicians to earn anything making music, how do we help those that would love to use @dsound and listen with no ads to discover Steem?
Contest Idea?
---
How do we work together to bring thousands of new users to @dlive and @dsound? Millions of people worldwide would be thrilled at the chance to earn $10 USD worth of rewards a day from live streaming on @dlive and uploading audio to @dsound. Meanwhile, almost everyone that might benefit has no idea these exist and struggle to earn anything using other platforms like YouTube and SoundCloud. Ultimately if we want to make @dlive and Steem successful it is all about user growth.
What if we had a contest that promoted @dlive and @dsound on YouTube, Twitch, Facebook, Mixer, and Smashcast featuring original music with a $100+ payout to listeners daily for finding an easter egg in the music? I happen to have a live music streaming setup that is ideal for this which would allow me to play electronic music all day every day and easily hide an audio clip with instructions on how to win.
To win, a user would need to sign up for Steem and be ready to post upon hearing the audio clip. As soon as the audio clip was heard at a random time during the live streaming music, the user would need to create a new post on Steem based on what was requested in the audio clip and link to it on newest @dlive post. As soon as I found the first winning post, I would send an upvote to the winner through one of the voting bots and take down the live stream. For the next contest, I record a new audio clip and put the live stream back up again.
The live stream on @dlive, YouTube, Twitch, Facebook, Mixer, and Smashcast would focus only on promoting Steem featuring live price updates, instructions on how to participate, and links to @dsound to listen to individual tracks along with @dlive to participate in the contest. New uploads on @dsound would then have additional easter eggs offering more rewards to users following the instructions which might appear at the end of a song or when the beat dropped in the middle of a song or in the text of the post.
Funding?
---
We already have funding through delegations to my upvoting bot which pays delegators 45% of bids back every day automatically and funds projects to grow Steem via @budgets with 45% of bids while bot operators receive 10%. To run a contest like this on a regular basis, we ideally would want to raise the money within the contest itself because this would guarantee it was self sustaining. Fortunately with @dlive and @dsound having such large upvotes, funding these contests would be as easy as getting enough upvotes to pay the rewards out on each contest post.
A small upvote from either @dlive and/or @dsound would put out $100 a day in rewards as I created the contests each day. No contest from me = no funding. SBD upvotes from contests with votes from @dlive and/or @dsound would then go to @budgets which then would send to winners. Fortunately we do not need to get pledges of any upvotes to begin and are able to immediately fund with the Steem and SBD @budgets already has. When @dlive and @dsound find the contest helpful, each would have the ability to provide ongoing funding.
Do It?
---
Launching a contest like this and doing it on a regular basis might be very helpful for the Steem blockchain and also would be a big commitment from me every day to live stream to 4 to 6 websites and check for the contest results. I think this might combine really well with everything else we are doing together.
What do you think?
Love,
Jerry Banfield