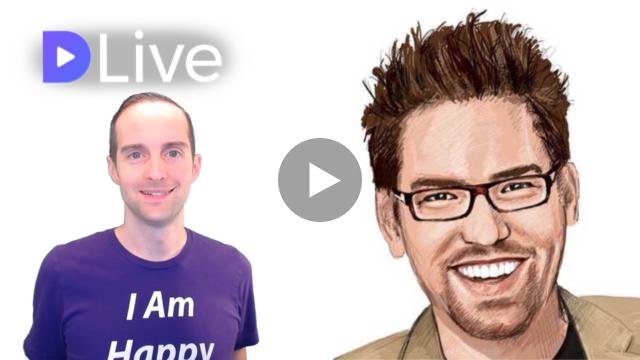 Will we enjoy a live interview on @dlive with @drkent because we will be having fun and answering questions together?
Dr. Kent Gustavson or @drkent on Steem is Founder & CEO of Blooming Twig along with being a TEDx Speaker and award-winning author featured on Entrepreneur, NPR, and No Depression. Dr. Kent has a PhD in classical music composition working as both "business therapist" and "kingmaker" for ideas, humans, and organizations.
The first post I recommend taking a look at by @drkent is WE ARE ALIVE — On Living the Creative Life [My TEDx Talk, Decentralized] at https://steemit.com/dlive/@drkent/da9c3030-255f-11e8-b649-29e201056efa because I enjoyed this talk and think you will also!
We can listen to music with @drkent on iTunes at https://itunes.apple.com/us/artist/kent-gustavson/id210458638
11 reasons @drkent is a vegetarian (I am vegan) are listed at https://busy.org/dtube/@drkent/2q24k7e8.
One of @drkent's funniest posts is where he sang @ned's letter at https://busy.org/dtube/@drkent/j3i4yey3.
@drkent was kind enough to play along with a Deadmau5 song I requested during his live stream on @dlive at https://www.dlive.io/#/livestream/drkent/bfd939dd-181b-11e8-991c-0242ac110002
I am grateful to @drkent for his consistent help with @dlive and for partnering with me through my partner program at https://jerrybanfield.com/partners/ where we have had time to get to know each other better in the partner discord chat channel!
Thank you very much @drkent for doing this interview with me today live on @dlive! We are ready for any questions you have for us and might end up playing some music!
Love,
Jerry Banfield
My live stream is at DLive