Live Streaming Challenges - the Next DLiveStar.
We are glad to see that we have so many broadcasters joining DLive in the past month. For the past month, we have been fixing bugs reported from the community, but we are still in the middle of the bugs list. We are still in a very early stage, and still have a lot of features to implement for a better user experience. Meanwhile, we believe that users define what makes a good product, and thus, we are also trying to incentivize and cultivate more broadcasters on the DLive platform and collect more feedback from all of you.
Therefore, we have launched another account called @DLiveStarBooster for promoting good content.
Here is the introduction if you missed it.
https://steemit.com/introduceyourself/@dlivestarbooster/let-s-find-out-and-reward-our-dlive-stars
Thanks for @ned's delegation (over 1 MM SP) and now we are able to incentivize our users more and make the DLiveStar plan executable! Therefore, we are launching these live streaming challenges. Each tag will be a separated challenge, and we will be giving our rewards based on the following rules.
Let's see as a whole community if we can push our limit and get DLive to more users/followers, so we can create more high-quality content for the community.
Live Streaming Challenges
Time for the challenge: 1/10/2018 to 1/17/2018 (PST).
The reward vote rate may be varied based on the content quality.
More challenges will follow. We would not be able to be online 24/7, so we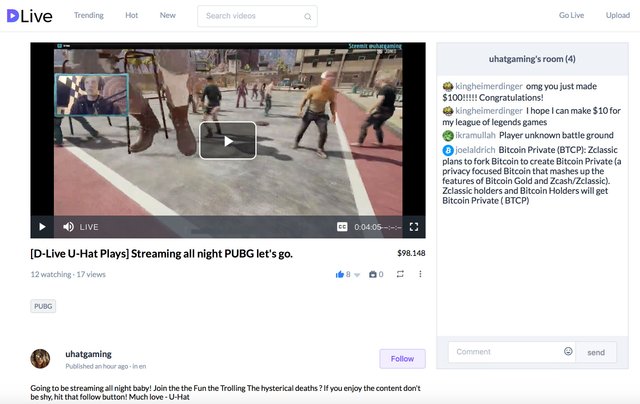 Tag: DLiveStar
Reward:

 - 20%~50% vote from DLive. (With the current Steem price is around  $500 )
 - Resteem by DLiveStarBooster.
 - List the streamer's name in weekly ranking post ( maximum 9 streamers every week)


Rules:

 - Competition starts every Tuesday, Thursday, and Sat from 8:00 pm - 9:30 pm (PST). At 10:00 pm (PST), the top 3 posts on DLiveStar trending win. 
 - Have to be live streaming content on DLive
 - Winning live streaming broadcasters must stream longer than 30 mins 
 - Post with the tag DLiveStar

Please notice that tags are case sensitive.
Tag: FirstTimeDLive
Any first post after 1/10/2018 will be included in this challenge, so even if you have already engaged in live streaming on DLive before, you will also be qualified for this challenge.
Reward:

 - 0~5% vote from DLive. (Depends on the quality)


Rules:

 - First Live Streaming post after 1.10
 - Post with tag FirstTimeDLive
 - Have to be live streaming content
 - Post must be longer than 30 mins 

Please notice that tags are case sensitive.
Tag: WhatIsDlive
Reward:

 - 0~5% vote from DLive. (Depends on the quality)


Rules:

 - You can only attend this challenge once 
 - Write a post in Steemit to tell your friends what is DLive
 - Follower of @DLive and @DLiveStarBooster
 - Post with tag WhatIsDlive
 - Post will get upvotes based on the quality
 - Please use @ to mention dlive, so we can find your post in steemit

Please notice that tags are case sensitive.
Quick Tutorial To DLIVE.IO
Many of you reported a "fail to connect to server" bug to us. We discovered that we had a mistake in our previous tutorial session, and thus, we would like to repost the corrected tutorial here:
Login:
We are using SteemConnect as our login tool because it makes STEEM login and key management much easier, and it's officially run by @busy.org . Here's the link: https://steemit.com/steemconnect/@busy.org/introducing-steemconnect-by-busy-identity-authentication-authorization-for-steem-blockchain-s-apps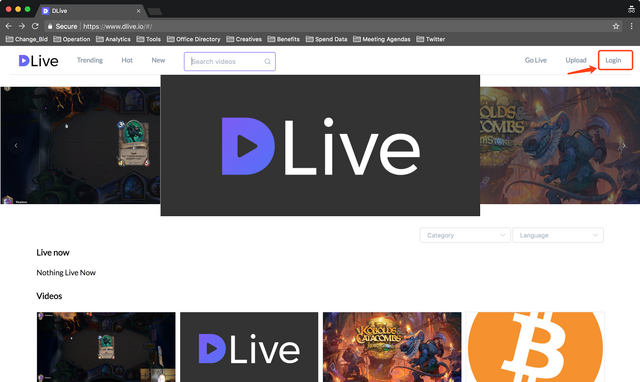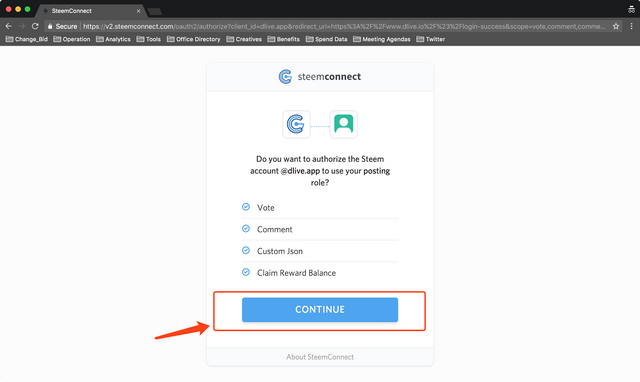 Broadcast
We recommend broadcasters to use OBS as our encoder.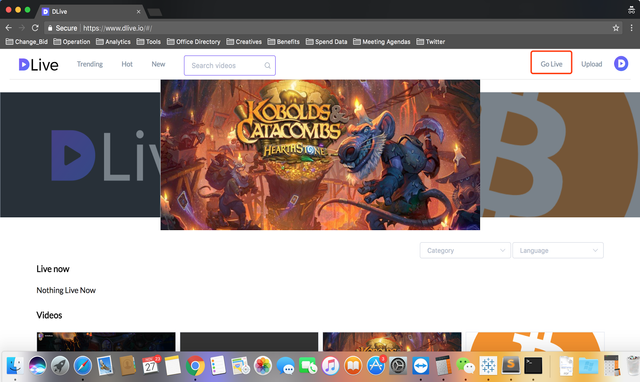 Next, fill in the description information and upload a thumbnail image.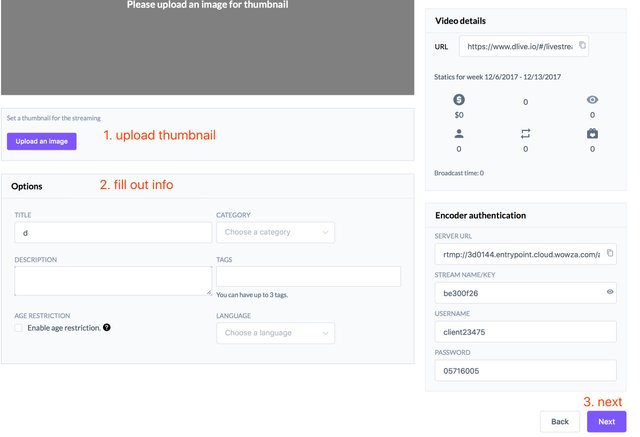 Fill in the post information.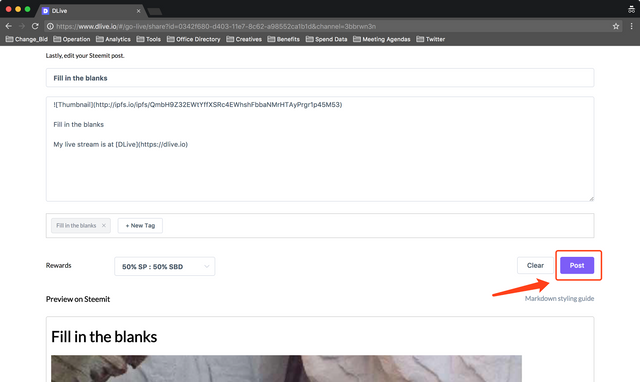 You'll be directed to your live stream page and see your configuration based on previous steps. At the OBS setting, fill in the setting information based on the information on this page.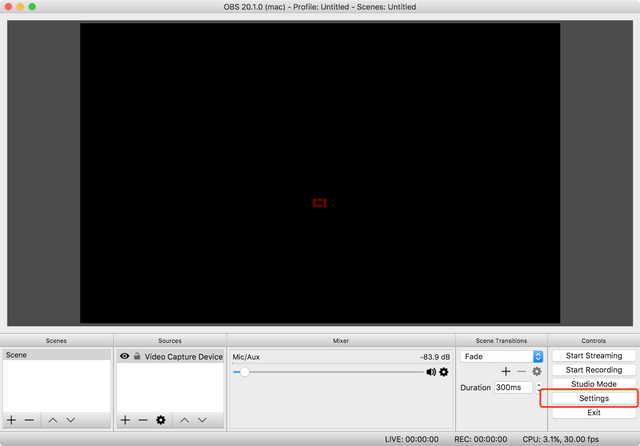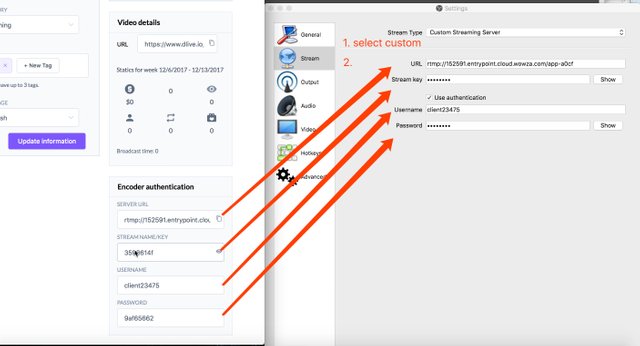 Start broadcasting:
1.press the "Start" button on the Dlive page.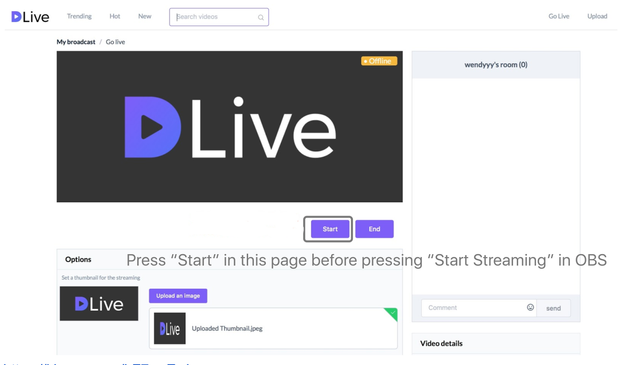 2.There should be a button saying 'starting', so wait for the system to start your live stream. When it's finished, press the "Start Streaming" button on the OBS.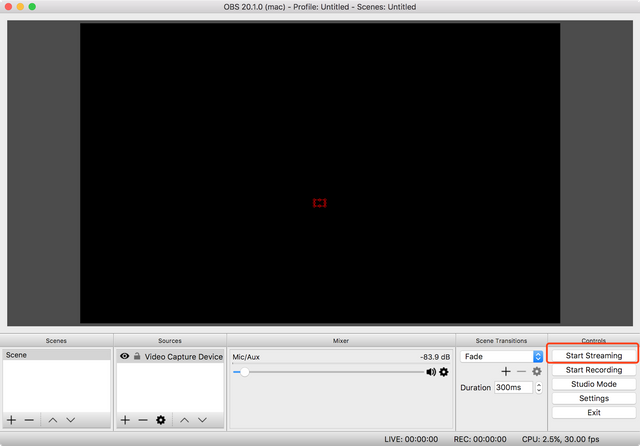 3.You can view your live streaming on your profile or in the NEW tab.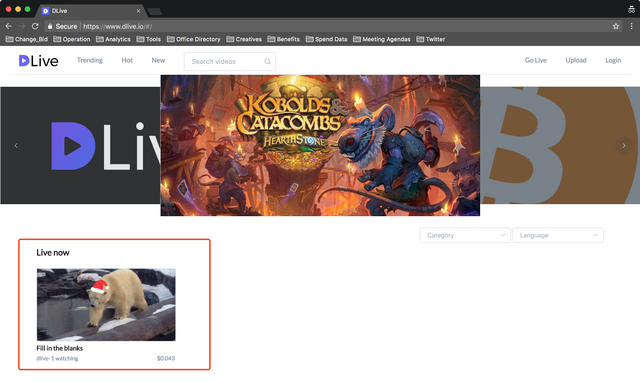 After broadcast finished, you can archive the video; you can download it from the 'recording' section in your own profile.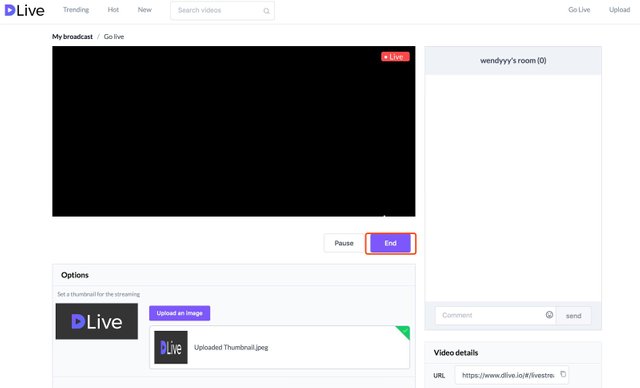 Video Upload:
We are also supporting video upload on our websites. To upload, do the following:
1.Click Upload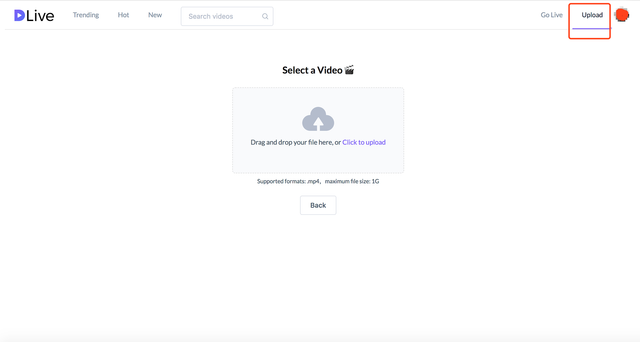 2.Select a video less than 1 GB, fill out the post information, then press "Submit."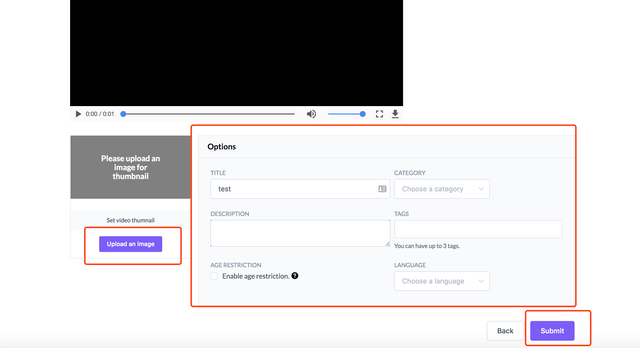 3.Post the video on Steemit.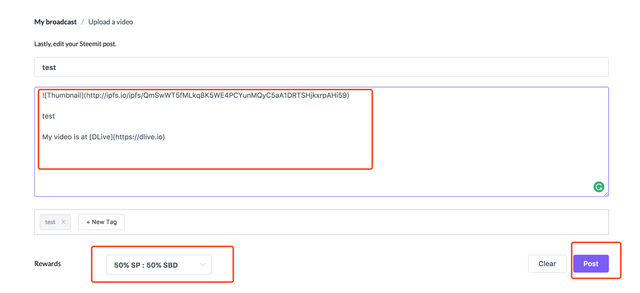 At Last
Hope all of you can enjoy our product more!
Please join us in our slack group!