UTÓPICO WEB SERIE / 1er Capítulo / Ciencia ficción PRODUCCIÓN ORIGINAL by @christopherb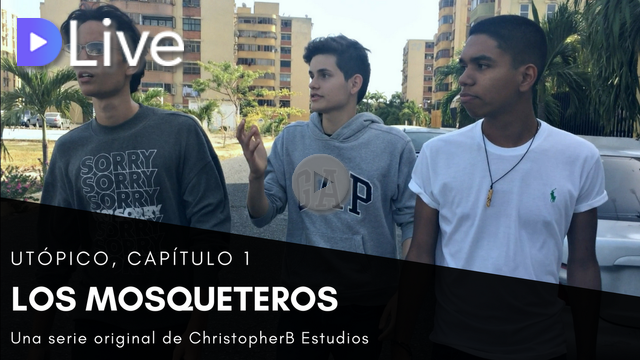 ¡Holaa, Steemians! Desde hace ya dos meses que no comparto contenido en esta increíble plataforma, ya que me encontraba en plena post-producción de UTÓPICO, ¡Mi nueva web serie de ciencia ficción!
En esta ocación, tras un arduo trabajo, me encuentro compartiéndoles el PRIMER CAPÍTULO, el inicio de todo; en donde podemos conocer a nuestros protagonistas: Matías, Pepe y Arturo (Pollo, para sus amigos), quienes se ven envueltos en un infalible plan, orquestado por Matías y Pepe, para que Arturo pueda invitar a salir a Oriana, su amor platónico de toda la vida.
En este capítulo, más allá de mostrarnos a los personajes y así poder conocer cada una de sus actitudes, se nos presenta muy breve-mente el verdadero conflicto de esta WEB SERIE a través del sueño de Matías, ¿quieren saber de qué trata? ¿¡Pues, qué esperan para verlo!?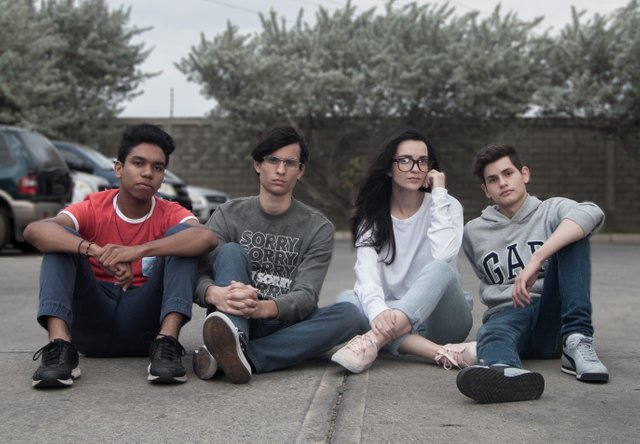 Hi, Steemians! For two months I have not shared content on this incredible platform, since I was in full post-production of UTÓPICO, my new web series of science fiction!
In this occasion, after a hard work, I find myself sharing the FIRST CHAPTER, the beginning of everything; where we can meet our main character: Matías, Pepe and Arturo (Pollo, for his friends), who are involved in an infallible plan, orchestrated by Matías and Pepe, so that Arturo can invite Oriana to leave, his platonic love of lifetime.
In this chapter, beyond showing us the characters and thus be able to know each of their attitudes, we have presented very briefly the true conflict of this WEBSITE through the dream of Matías, do you want to know what it is about? Well, what are you waiting for?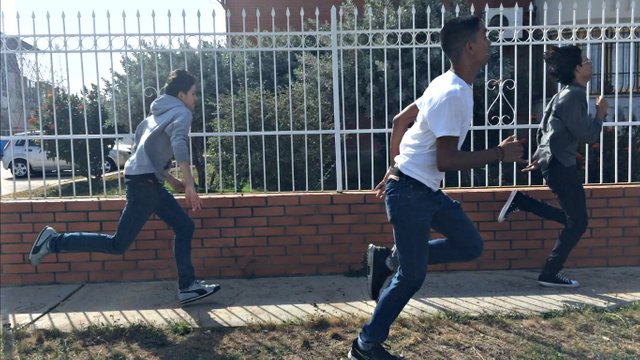 My video is at DLive