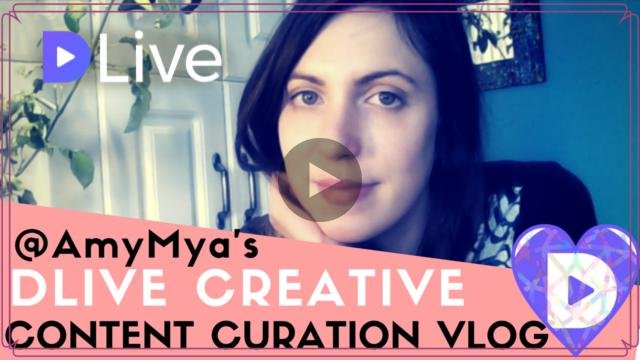 Hey Everyone!
Welcome to the first official DLive Creative Content Curation Vlog, the first of it's kind to be featured on the DLive24Hour schedule, with a mission to showcase the diversity of content on DLive!
Exceptional new videos and streams shared on DLive will be hand selected for featuring in this weekly Vlog.
Let's bring awareness to our fantastic content creators here on DLive, while showing those that might not know that DLive is a place for everyone to feel welcome!
This week we are featuring creative content from five talented DLiver's:
@drawingly with Streaming! indy8phish art!
@musiccircle with Dlive Music - Un Dia De Noviembre performance
@edprivat with Happy Earth Day To All - Ed Privat
@drumoperator with MODULAR ACROSS AMERICA! Ep 08: Saint Vitus, NYC
@kafkanarchy84 with KafkA On The Couch, Ep. 04: GRATITUDE
All Featured Content Creators will receive 1SBD, with the exception of @drawingly who will receive half the SBD awarded to this video. Having recently undergone surgery with more to come, the DLive community is joining together to help our fellow DLiver raise money to help with the costs.
Please visit the featured videos and show them some love!
I hope you enjoy the first official DLive Creative Content Curation Vlog in partner with @DLive24Hour, come back next Friday for another showcase of some of the various fantastic content shared on DLive!
Take Care,
@amymya
My video is at DLive